'Zoey 101' Alum Alexa Nikolas 'Did Not Feel Safe Around Dan Schneider'
Former Zoey 101 actor Alexa Nikolas is protesting alleged unsafe working conditions at Nickelodeon and has revealed that she did not "feel safe" around Dan Schneider.
Schneider was the driving force behind a plethora of 2000s shows on the beloved children's network such as iCarly, The Amanda Show, Zoey 101, and Victorious. He has recently been facing allegations of inappropriate behavior.
On Thursday, protesters gathered outside Nickelodeon's animation studio in Burbank and Nikolas—who fronts the organization Eat Predators, which advocates for survivors of sexual abuse—has shared her concerns for the safety of child stars at the network.
"I did not feel protected at Nickelodeon as a child, personally," she said in a livestream of the protest posted to Instagram. "I'm demanding that Nickelodeon starts protecting children and not predators."
Nikolas, 30, played the character of Nicole Bristow on Zoey 101 alongside Jamie Lynn Spears. During this week's protest, she called Schneider "the creator of childhood trauma."
"I did not feel safe around Dan Schneider while I was working at Nickelodeon," she said.
Newsweek has contacted Nickelodeon and representatives of Schneider for comment.
Nikolas's protest comes just weeks after the release of iCarly star Jennette McCurdy's memoir.
In McCurdy's book, titled I'm Glad My Mom Died, she details ​​the abuse she suffered at the hands of her late mother and the now 30-year-old also included allegations of on-set exploitation by Nickelodeon and a figure she refers to as "The Creator."
In the book, the Sam Puckett star speaks of being encouraged to drink alcohol at work when she was underage and being photographed in a bikini at a wardrobe fitting.
McCurdy claims that Nickelodeon offered her $300,000 hush money if she agreed to not speak about her experiences at the network.
The author said she rejected Nickelodeon's offer and has been vocal about her experiences there since.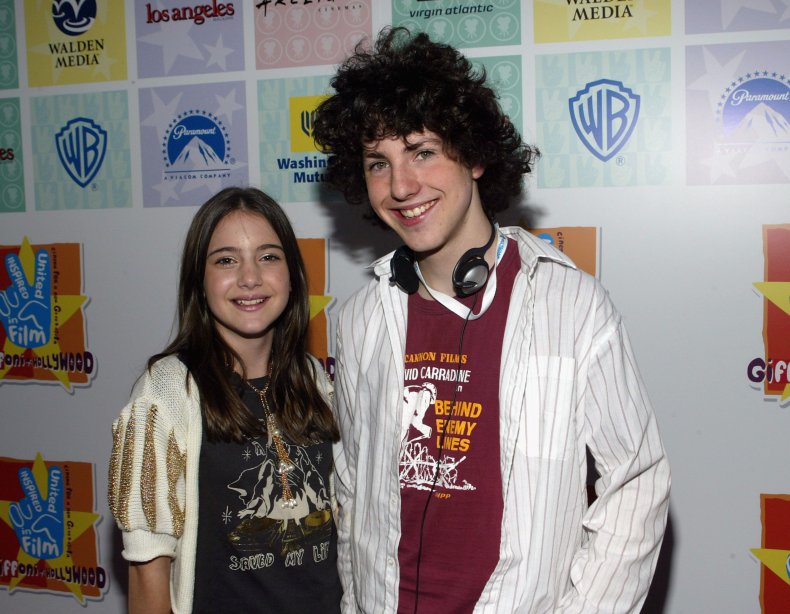 Speaking to The New York Times about the book and how Nickelodeon affected her life and career, she said tearfully: "My whole childhood and adolescence were very exploited. It still gives my nervous system a reaction to say it. There were cases where people had the best intentions and maybe didn't know what they were doing. And also cases where they did—they knew exactly what they were doing."
The former actress has previously spoken about stepping away from acting after what she has called the "psychological trauma" of being a child star.
In a since-deleted bio on her website she wrote: "I started out as a child actor...that certainly lent some psychological trauma (sound guys can be especially creepy!)"