Zvox AV157 Review: The Best Solution to Hearing What People Say on TV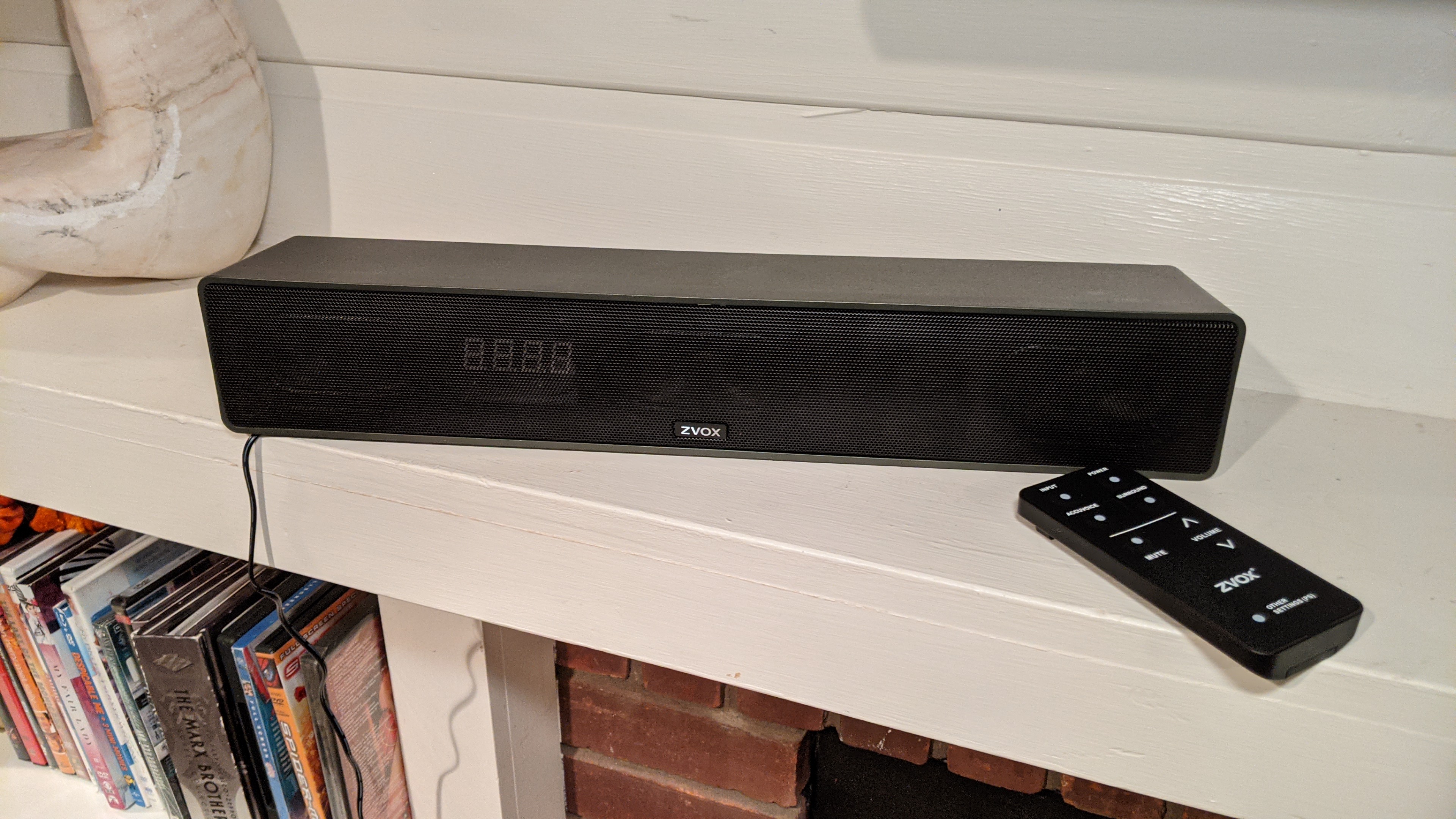 When it's difficult to discern what the characters on TV are saying, the problem with cranking up the volume is that it makes everything else louder too. But the Zvox AV157 TV Speaker uses patent-pending technology to isolate and enhance speaking voices.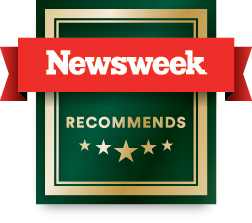 In fact, this compact, affordable soundbar features a dozen levels of voice enhancement split between two different modes (six each for AccuVoice and SuperVoice). I watched several dialogue-heavy shows (such as Impractical Jokers) and action-packed movies (including Thor: Ragnarok) to get a sense of its audio abilities. And I was impressed.
Super Simple Set-Up
It couldn't have been much easier to get the speaker running. I pretty much just plugged in the speaker, connected an optical cable from the TV into the back of it and was ready to go.
The remote control is similarly simple and intuitive. The only time I had to refer to the manual was to see how to activate SuperVoice mode (by holding down the AccuVoice button).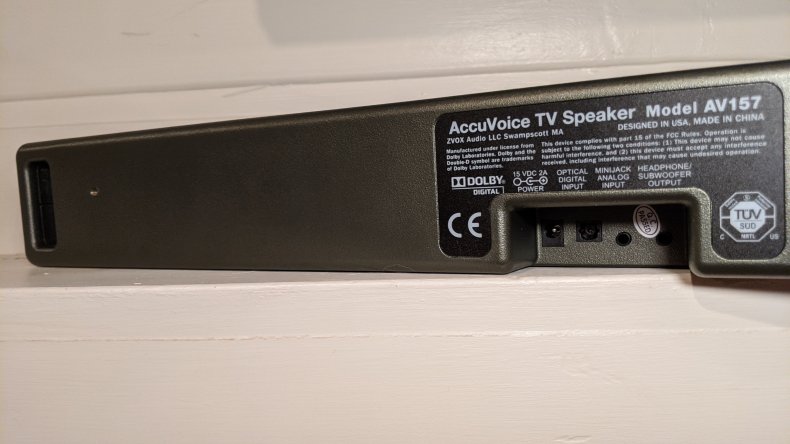 How It Actually Sounds
The first AccuVoice level (indicated by a glowing AC 1 on the speaker) sounded pretty normal. Pressing the AccuVoice button on the remote to trigger AC 2 caused a big jump in the audio loudness, especially in the vocal range.
To my ear, AC 3 through AC 6 defined smaller, more subtle changes. The sound quality was good all the way through, with the upper levels sounding sort of like if you cupped your hands around your mouth to make yourself better heard by someone across the room.
To minimize the accentuation of the sound, my goal was to listen at the lowest AccuVoice level where voices sounded clear and sharp, and for me, that was AC 2.
From a technical standpoint, I'm not sure how SuperVoice mode differs, but it definitely has a different sound. Cycling through its six levels, I tended to favor the first one. I suppose the biggest challenge in testing this product is that I don't have a known significant amount of hearing loss. So to me, the higher levels of this mode seemed overly crisp, if not a little hissy. But I imagine someone truly hard of hearing might appreciate and benefit from that sound signature.
While testing with a user with hearing loss, she could hear dialogue clearly with the Zvox soundbar AccuVoice turned up even without her hearing aids in. She couldn't hear the dialog until AccuVoice was turned on. With her hearing aids, the soundbar sounded good on a lower AccuVoice level too.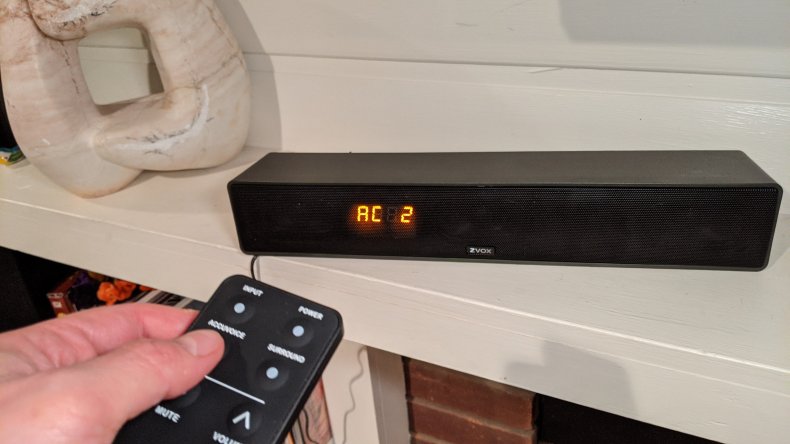 What About the Bass?
Hearing the dialogue in shows and movies is obviously crucial to comprehending nuances in the story, but booming explosions and other sound effects certainly have their place in the audio experience as well.
I went into the review process expecting to hear a huge lack of bass. And as the voices increasingly lifted up and away from the lower frequencies at higher AccuVoice and SuperVoice levels, the bass did pull back a bit. But it never sounded completely absent, as tends to be the case with smaller speakers.
Worth noting, I really enjoyed listening in both of the Surround modes, which—although they didn't enhance the dialogue—made the audio sound more expansive than the reality that it was just coming from a single speaker right under the screen. And the bass was present enough even without a subwoofer connected that a couple of times I forgot I was listening to a compact soundbar meant to assist those with hearing loss.
Should You Buy the Zvox AV157 TV Speaker?
I've heard other great soundbars in this $200 price range. (Zvox also offers a sub-$100 "Mini" version with "only" six levels of voice enhancement.) But the AV157 is in a league by itself when it comes to a fairly affordable TV speaker, making it much easier to hear what the characters on screen are actually saying.
Newsweek may earn a commission from links on this page, but we only recommend products we back. We participate in various affiliate marketing programs, which means we may get paid commissions on editorially chosen products purchased through our links to retailer sites.