1 in 5 U.S. Gun Owners Use Drugs, Report Mental Health Condition: Survey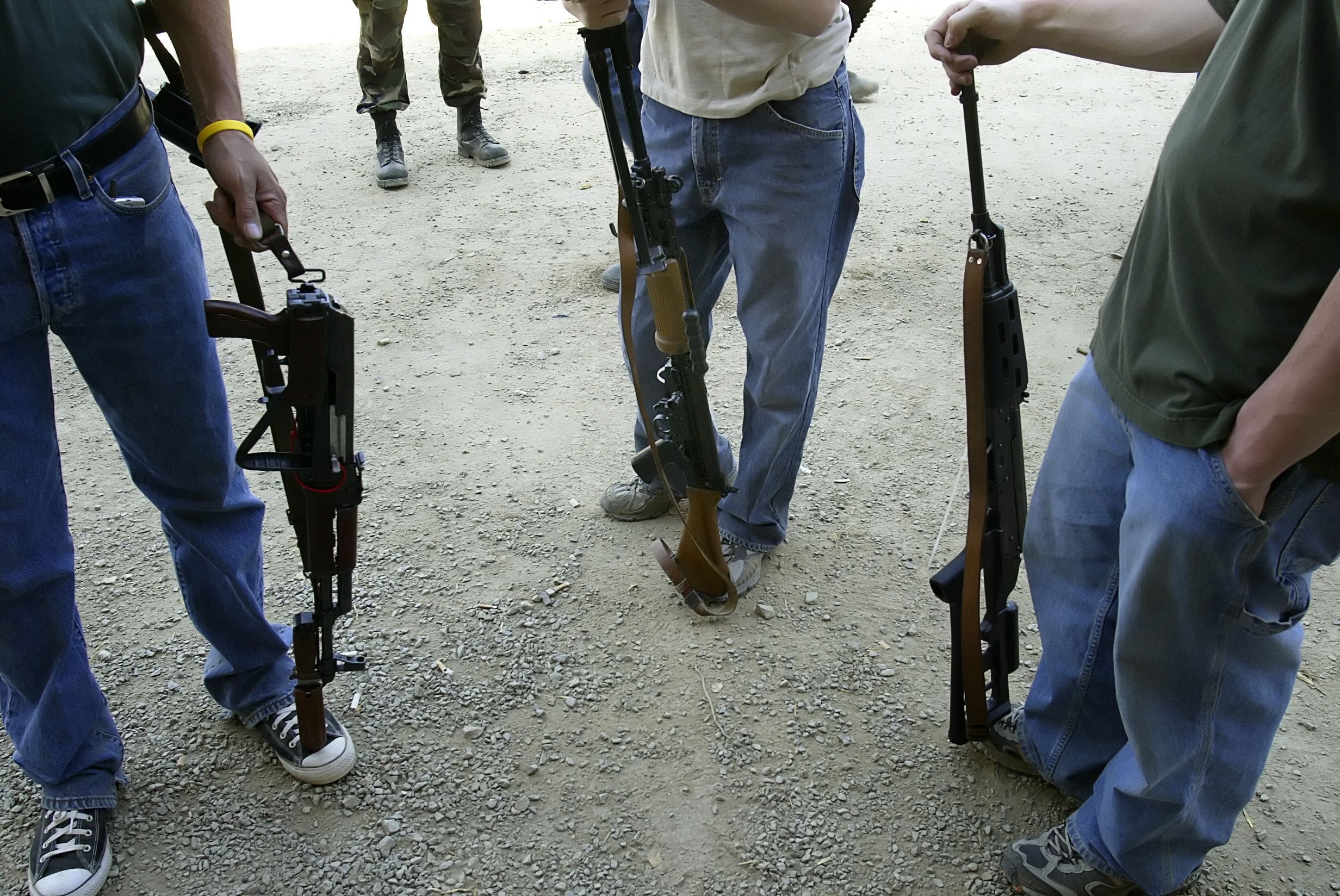 More than 20 percent of gun owners in the U.S. admit to usingdrugs while also suffering from a mental health disorder, according to a study.
According to a survey of 1,098 gun owners by rehab center The Florida House Experience, one in three people self-identify as having a mental health disorder, with anxiety, mood disorders and post-traumatic stress among some of the most common conditions.
Elsewhere, 33.7 percent of those taking part in the survey admit to being drug users, with nearly 17 percent of these gun owners saying they take drugs every day. According to the survey—Don't Shoot the Messenger: A Look at Gun Ownership, Drug Use, and Mental Health in America— cocaine, marijuana and Xanax, a prescription medication used to treat anxiety that is becoming increasingly popular among young people recreationally, are the three most used drugs by gun owners.
In total, one in five gun owners self-identify as having a mental health condition—not necessarily diagnosed with one—as well as taking drugs illicitly.
The study was conducted in order to examine gun culture in the U.S., specifically in the wake of the shooting at Marjory Stoneman Douglas High School in Parkland, Florida, which left 17 people dead.
Despite self-defense being the main reason people say they own a gun, the survey found less than 9 percent have actually had to defend themselves with their weapon. Elsewhere, more than 23 percent of gun owners said they have never practiced using their weapon, with just over one in five saying they only practice once a year.
While a majority of Americans believe stricter gun control is the best way to curb the country's gun violence, less than one in 10 suggested providing or improving mental health services could help lower the number of shootings.
"In comparison to other developed countries around the world, the U.S. has a very unique problem with gun violence," the study says.
"With more guns in the hands of civilians and more firearm-related homicides than any other country in the world, mass shootings like the one in Parkland, Florida make up only a small percentage of these deaths. As our study found, a majority of gun owners may be ill-equipped to handle these weapons.
"Less than 9 percent of Americans suggested mental health services might help lower the rates of gun violence, though one in five gun owners we polled experienced both illicit drug use and self-identified mental disorders. In many cases, these issues are co-occurring and proper diagnosis can help identify the appropriate treatment plans to help reduce their impact and help millions of Americans find mental and physical well-being."