10 Amazing Things Betty White Did Over the Last 100 Years
Betty White would have celebrated her 100th birthday today (January 17), and in memory of the legendary entertainer, Newsweek is looking back at some of her most incredible achievements.
White died on December 31, 2021, just weeks short of her centenary. She had taken part in a special movie event, due in theaters on Monday January 17, 2022, to celebrate the occasion with Betty White: A Celebration. The movie is still being released as planned, and will feature footage of White just days before her death.
With a versatile career that spanned nine decades, here are ten amazing facts about the legendary Betty White.
1. Her first TV job was in 1939
White got her start in television as the medium was still trying to find its feet across the world. Three months after she graduated from Beverly Hills High School, she was recruited to shoot an "experimental television show" called The Merry Widow. From there she had small parts on various television shows before really starting her broadcast career on radio.
2. Volunteering during WWII
White admitted that suddenly showbusiness became very "unimportant" in 1941. During World War II, White joined the American Women's Voluntary Services as a PX truck driver. She delivered military supplies to gunning placements across the Hollywood Hills.
On the day White died, the U.S. Army Twitter account posted a picture of White in her uniform during WWII.
3. The many versions of The Betty White Show
After the war, White pursued her career in entertainment and made a number of appearances across radio and television. Eventually she was offered her own program, the first version of The Betty White Show which was broadcast on the radio.
Eventually, in 1952 her television career started to take off and she was the producer and star of her own talk/variety show, also called The Betty White Show. It first appeared on KLAC-TV before moving to NBC, and it came off the air in 1954. A couple of years later, The Betty White Show was given a reboot in 1958.
Then in 1977, The Betty White Show came back again, this time in the form of a CBS sitcom. White played TV actress Joyce Whitman who was the star of a fictitious show called Undercover Woman.
4. Friendships with TV legends
During the 1950s when White was first given her own TV series, she struck up a friendship with fellow trailblazer, Lucille Ball. The pair shared many career accomplishments, and on screen they competed against each other on game shows.
During the 1970s White made several appearances on The Mary Tyler Moore Show, and also won two Emmy Awards for doing so. Moore has spoken in the past about her and her husband Grant Tinker, forming a close friendship with White and her husband Allen Ludden.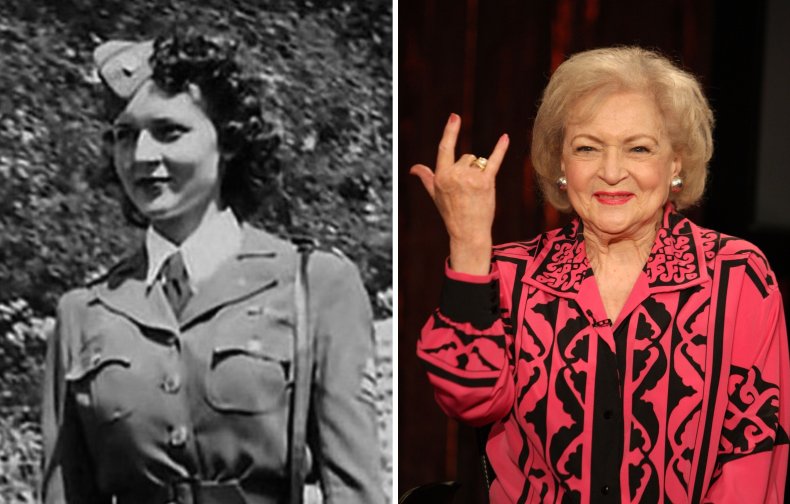 5. Appeared with Four hosts of The Tonight Show
White made her first appearance on The Tonight Show with Jack Paar who hosted the show between 1957 to 1962. She later became a regular guest with Johnny Carson and she starred in many sketches with him on The Tonight Show. During Carson's run, White was also a guest when Joan Rivers would often step in to host.
Later she appeared as a guest on The Tonight Show with Jay Leno, and made several appearances on other late night shows like Jimmy Kimmel Live!, The Late Late Show with James Corden and Conan.
6. Awards and honors
Throughout her career, White won several high profile awards including five Primetime Emmys, two Daytime Emmys, and a Los Angeles Emmy Award.
She won a Grammy Award in 2011 for Best Spoken Word Recording, was nominated for four Golden Globes, two MTV Movie Awards and she also received a star on the Hollywood Walk of Fame. Showcasing her versatility, she was also nominated for a Slammy Award, for her guest appearance on WWE Raw in 2014.
7. Three marriages
White married three men across her life. The first was Dick Barker whom she met during the war. He was an Air Force pilot, and in 1945 they got married and moved to Ohio. White stated Barker wanted a simple life but she didn't so they divorced and she moved back to Los Angeles within a year.
In 1947 White married talent agent Lane Allen but that marriage lasted only two years because she wanted to focus on her career.
In 1963 she married her third husband, TV host Allen Ludden. The couple met when White was a guest on his game show Password in 1961. White never had any children but she became stepmother to Ludden's three children from a previous marriage. Ludden died of stomach cancer in 1981 and White never remarried. She was once asked by Larry King why she never tied the knot again, to which she replied, "Once you've had the best, who needs the rest?"
8. Presidential tributes
White's impact on American pop culture was emphasized on the day of her death as people across the country publicly paid tribute to her. Sitting president Joe Biden described her as a "cultural icon who will be sorely missed." Former First Lady Michelle Obama also expressed her admiration for White, and shared a message from herself and husband Barack.
9. Oldest host of SNL
Following a fan-led Facebook campaign, White became the oldest person to ever host Saturday Night Live at the age of 88 in 2010. Jay-Z was her musical guest on the show, and former cast members Rachel Dratch, Tina Fey, Ana Gasteyer, Amy Poehler and Molly Shannon all returned to appear alongside White.
The episode was nominated for seven Emmy Awards, and White herself won a Primetime Emmy Award for Guest Actress in a Comedy.
10. Appearing in a movie for her 100th birthday
Weeks before her death, a special movie was announced to celebrate the 100th birthday of the national treasure Betty White. It was originally going to be titled, Betty White: 100 Years Young – A Birthday Celebration, but after her death it was re-titled to simply, Betty White: A Celebration.
The movie will cover White's career highlights, celebrity tributes, as well as new interview footage of White herself.