Out of all 49 pages in the federal indictment against former President Donald Trump that was released on Friday, two paragraphs in particular are worthy of notice, according to attorney and legal commentator Harry Litman.
The Department of Justice (DOJ) has accused the former president of mishandling presidential records that Trump took with him upon leaving the White House in January 2021, and of obstructing subsequent government efforts to retrieve the classified documents. Trump is accused of storing sensitive documents throughout his Mar-a-Lago estate in Palm Beach, Florida, that contain information regarding national defense secrets, the U.S. nuclear program and other "potential vulnerabilities" for the nation, read the indictment.
The court record also describes instances in which Trump said he knew the documents in his possession were not declassified, yet still shared the information with his staff and visitors. Litman, an attorney and legal affairs columnist at the Los Angeles Times, directed his followers on Twitter to two paragraphs in the indictment that describe such instances, tweeting Friday afternoon, "For anyone who lacks time or patience to review indictment, if you have time for just two paragraphs, make them ## 6 and 54."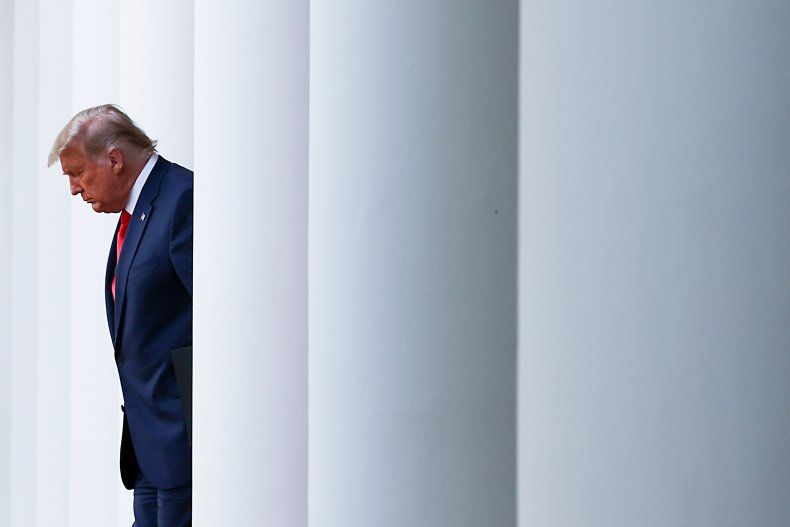 According to paragraph 6, federal prosecutors said that Trump showed classified documents on two separate occasions to associates—who did not have clearance to view the highly sensitive material—while hosting them at Trump National Golf Club in Bedminster, New Jersey. The DOJ charges that Trump had boxes of documents brought to his summer residence in New Jersey in May 2021.
One of the instances was captured in an audio recording in July 2021, while the former president spoke with a writer, publisher and two of his staff members at the golf club. During the conversation, according to the indictment, Trump shows his visitors a classified Pentagon document that lays out a potential plan of attack against an unnamed country. During the recording, which is transcribed under paragraph 34 of the indictment, Trump says that the document he was showing his visitors is "highly confidential," and adds that he "could have declassified it" while he was president, but "now I can't."
In a separate instance in either August or September 2021, according to the indictment, Trump also showed a "classified map related to a military operation" to a representative of his political action committee. The former president again told his guest that he "should not be showing" them the map, read the court record.
Paragraph 54 of the indictment includes statements made by Trump in May 2022, following a grand jury subpoena that required the former president to return all documents under his possession.
According to testimony by an unknown Trump attorney, the former president was told that his legal team would need to search for the documents included in the subpoena, which would entail sifting through the boxes the president took with him from the White House. The attorney testified that Trump responded, "I don't want anybody looking, I don't want anybody looking through my boxes, I really don't. ... Well what if we, what happens if we just don't respond at all or don't play ball with them? Wouldn't it be better if we just told them we don't have anything here?" the indictment reads.
Trump faces 37 federal charges, including 31 counts of willful retention of national defense information. Other charges include one count each of conspiracy to obstruct justice; withholding a document or record; corruptly concealing a document or record; concealing a document in a federal investigation; scheme to conceal; and false statements and representations. The former president maintains that he is innocent in the case and refers to the DOJ investigation as the "boxes hoax."
The case marks the first time that a former U.S. president has faced federal charges. Trump already made history in March after becoming the first former president to face criminal charges after his indictment in New York City on 34 felony counts related to business fraud. He also maintains his innocence in the Manhattan case.
Newsweek has reached out to Litman via email for additional comment.