21 Times Dogs Saved Their Owners Lives and Showed Why They Are Man's Best Friend
Dogs are known to be man's best friend, but certain stories remind us just how much dogs truly love their owners. From tales of dogs saving their families from house fires to family pets saving children from poisonous snakes, these courageous canines prove how special the bond is between man and dog.
Dog rescues owner who suffered from a stroke
Bryan Myers, from New Jersey, rescued Sadie, a six-year-old German shepherd, but didn't know that just months later, she would be rescuing him. After recovering from COVID-19, 59-year-old Myers suffered from a stroke while he was sleeping.
Myers collapsed and couldn't control his muscles. Sadie went up to her owner, laid next to him, and kissed his face. Myers reached for Sadie's collar, and the dog instinctively started pulling backward, helping Myers slide across the floor and out of the corner he was trapped in.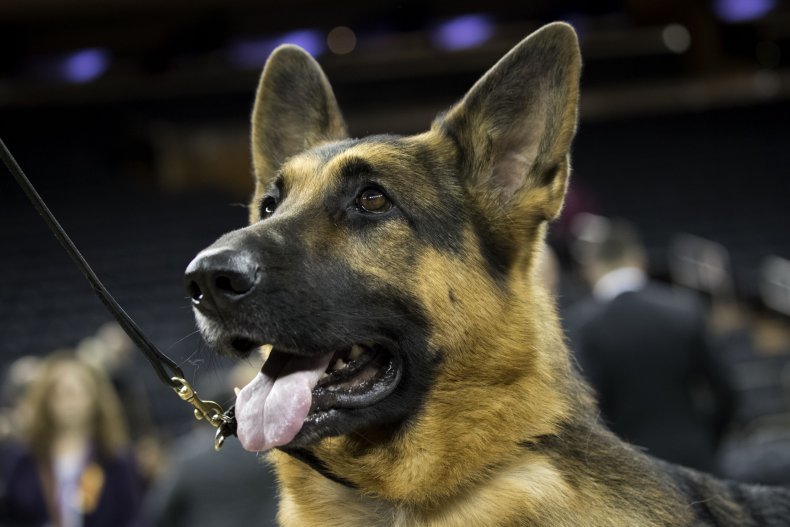 Dog alerts owner to house on fire
In North Carolina, a woman's house caught on fire while she was asleep. Lacresha Slappy had returned home from working a night shift and went to sleep, but shortly after, she was awoken by her dog King tugging on her hair and scratching her, as reported by WECT News 6.
Once King woke up his owner, he then led her towards the door, and they were both rescued by the fire department.
Dog saves boy who nearly drowned
A dog named Max, a Staffordshire bull terrier crossed with a bulldog, saved a young child who nearly drowned in a river in Australia. The dog's owner spotted the boy in distress, but before he could help himself, Max—who was wearing a life jacket—was in the water.
The owner told the boy to call Max's name, and the dog swam to the boy and helped pull him to safety, as reported by 7News Australia.
Dogs save owners from avalanche
In Switzerland, two people were hiking when a sudden avalanche hit. The pair were trapped, buried under the snow, but their dogs managed to escape, as reported by The Guardian.
Once the dogs made it out, they barked loudly and drew attention to themselves, attracting the attention of a group of people who found the owners and called for help.
Dog's barking wakes up woman whose house had caught fire
Diane Thompson, from Lincolnshire, England, was annoyed when she was awoken by her Jack Russell Terrier, Bella, at 3 a.m., as reported by The Daily Star. But when Thompson went downstairs she found the living room full of smoke.
It turned out that a plug socket under the stairs had caught fire, and sadly, Thompson's house was badly damaged. However, thanks to Bella, Thompson and her family made it to safety.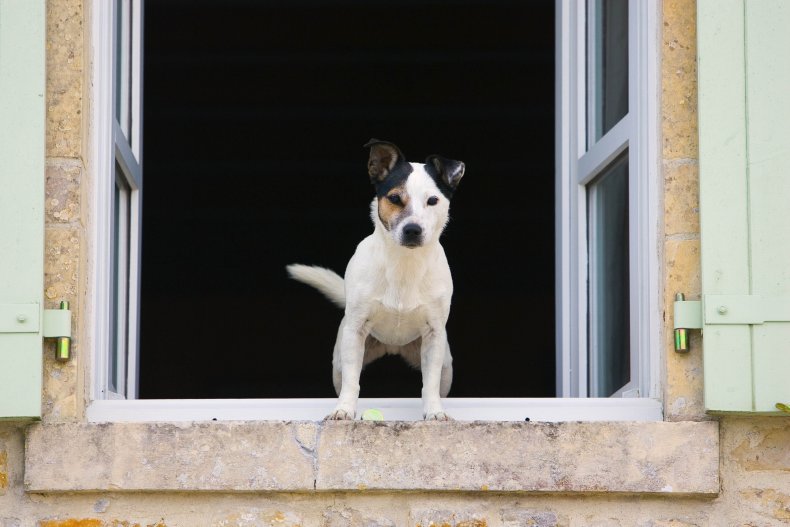 Dog saves her blind owner who fell in a brook
An elderly man in Maine, who is registered blind, was walking with his yellow Labrador, Samantha, when he fell into a brook and couldn't get out, as reported by News Center Maine.
A woman heard the man calling for help and called the police. Once the police arrived, they found Samantha, who would not stop barking, and led the officers to her owner.
Dog gets help for elderly owner who had fallen
Gwendola Johnson, aged 88, stepped outside of her home, but tripped over and could not get back up. Luckily, her dog Sandy came to the rescue, as reported by NBC Los Angeles.
Johnson saw a man walking up the driveway, and told Sandy to go and get him. Sandy went to the man, barking and wagging his tail, and led him to his owner, who was able to help Johnson.
Dog saves child from a venomous snake
In Brazil, Typhoon the dog saved a 12-year-old girl from a venomous snake. The child was outside near her home when she encountered a six-foot-long jararaca snake. Upon seeing the snake, she screamed but was frozen with fear.
Typhoon came to the rescue and attacked the snake, getting bitten himself in the process, and managed to scare the snake away. Typhoon's family then took him to a veterinary clinic, where he was said to be recovering.
Dog saves his family from fire
Roux, a three-year-old Belgian Malinois, saved his neighbors by alerting his owners to a fire next door, according to a press release from the City of Franklin, Tennessee.
Thanks to Roux, who was frantically barking at the front door, his owner was able to alert his neighbors to the fire and help them to safety.
Dog gets help for owner who broke her leg
Barbara Dadswell was hiking in Washington with her dog Riley, when she slipped, fell into a ravine, and broke her leg. Dadswell fashioned a makeshift splint for her leg and spent a day and a half trying to get back to civilization.
But luckily, Riley was able to alert a jogger by barking. The jogger then helped Dadswell get some water and clothes before heading to the nearest ranger station for help.
Dog saves couple from a house fire
In New Hampshire, a couple's home set on fire as they were sleeping. The house was not fitted with fire alarms, and so the couple continued sleeping through the fire.
But one of their dogs spotted the fire and began barking, alerting its owners to the blaze.
Dog saves the family from a bear attack
A dog named Pickles, who weighed just five pounds, sacrificed his own life to save his family from a bear attack. The family was at their North Carolina home, when a bear invaded.
But Pickles began barking and led the bear outside, away from the family, but was then attacked and killed himself. Tiffany Merrill, Pickles' owner, was able to alert her children about the bear and they were not injured in the attack, thanks to their brave family pet.
Dog saves volunteer from kidnapping attempt
Jepson, a four-year-old Great Pyrenees, was around to save the day when two men attempted to kidnap a rescue shelter volunteer, as reported by WYMT.
The rescue center shared Jepson's feat on Facebook and said: "Jepson is a very good boy. He is good with people unless you are a criminal and he is good with dogs and cats."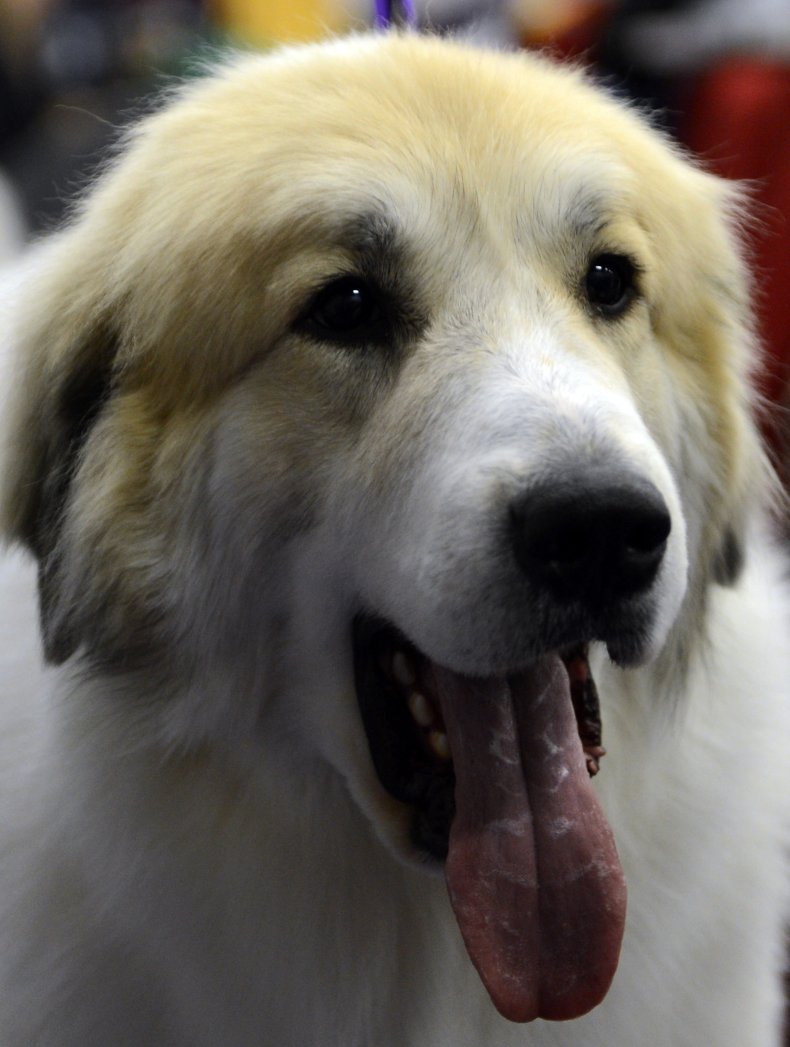 Dog saves drunk owner from falling
Hannan Quintus came home drunk and was trying to get into bed when she stumbled backward and nearly fell down. Luckily for Quintus, her dog Jax, a Golden Retriever, was there to help, as reported by India Times.
In footage from Quintus' pet camera, Jax can be seen helping Quintus regain her balance, even helping her get into bed for some well-needed rest.
Pregnant dog saves elderly people from fire
A pregnant dog in Russia saved four elderly patients at a hospice when a blaze broke out, as reported by The Indian Express.
The dog barked to alert the residents, who were then evacuated. Sadly, the dog, named Matilda, suffered burns to her face, neck, and abdomen, but the dog and her unborn puppies were otherwise unharmed.
Dog saves owner from an abusive boyfriend
A woman in Scotland was saved from an attack by her abusive boyfriend when her dog, a Staffordshire bull terrier, bit him so hard that he had to spend two days in the hospital recovering from the injury, as reported by Metro.
The boyfriend first attacked the dog and then his girlfriend, before the dog came to his owner's rescue.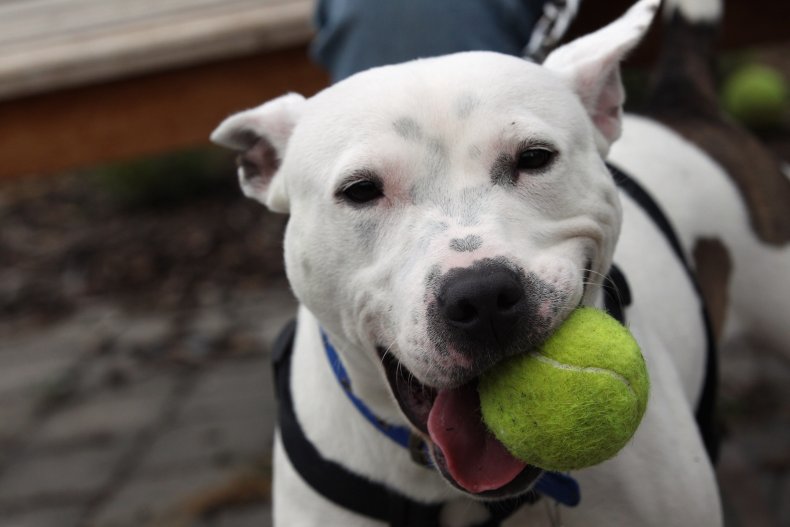 Dog saves five-year-old from a venomous snake
A dog in Tbilisi, Georgia, saved a five-year-old child from a venomous snake, as reported by Agenda.de. The dog, named Lucky, and another dog named Sani, barked at the Levant viper, alerting their family.
The child was rescued from the garden as Lucky the dog was bitten. Thankfully, the family was able to take Lucky to a veterinarian clinic, where he recovered.
Dog gets help for owner suffering from a stroke
Eighty-six-year-old Rudy Armstrong, a Navy veteran, was alone on his houseboat when he suffered from a stroke. Realizing he could not reach his phone, he told his Chihuahua Boo Boo, to get help, as reported by WCTI 12.
Boo Boo left the houseboat and came back with the dockmaster, who then called the paramedics who took Armstrong to the hospital. Armstrong and Boo Boo were reunited five days later.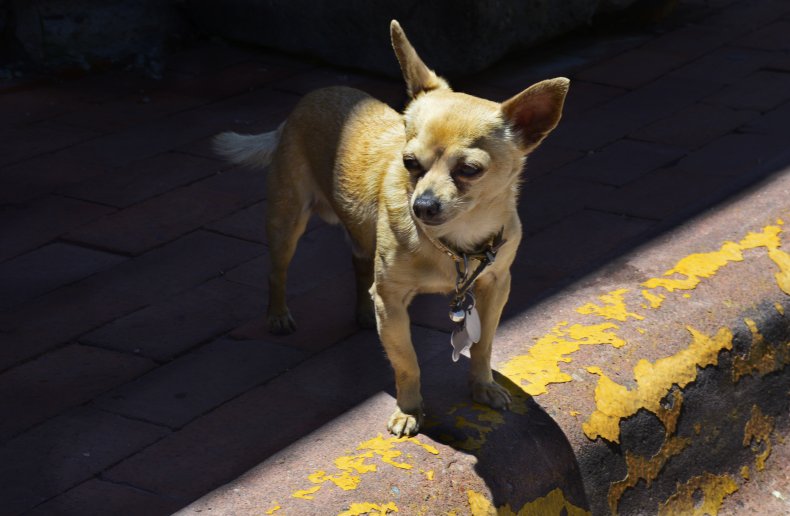 Dog saves man from a chainsaw accident
A one-year-old dog named Rambo saved his owner after he was injured in a chainsaw accident, as reported by KGNS TV. Johnny McKnight was cutting his trees when he accidentally cut his leg with the chainsaw.
McKnight called for help and Rambo came running. The dog helped his owner to his feet and helped drag him towards the house, where Rambo then barked to alert McKnight's wife to her husband's injury.
Dog dials 911 to help his owner who had a seizure
A service dog saved his owner when he suffered a seizure by dialing 911, as reported by DOGO News. Buddy, an 18-month-old German Shepherd, had been specially trained to help his owner Joe Stalnaker, who suffers from seizures following a head injury.
Upon dialing 911, Buddy whimpered and barked, and the phone is specially programmed to alert the operator of Stalnaker's address, so police were able to come to the rescue.
Dog saves blind owner from being hit by a bus
An eight-year-old golden retriever and service dog named Figo saved his owner's life by jumping in front of a bus. Audrey Stone, who is blind, was crossing the street when she was hit by a bus, as reported by Town and Country.
But Figo stepped in between Stone and the bus and prevented her from suffering the full impact of the bus. Figo suffered injuries to his paws and legs, and Stone broke her ribs, elbow, and ankle. But despite his injuries, Figo did not want to leave his owner's side, even trying to get into the ambulance with her.