50 Famous Firsts From Political History
A look at America's political firsts throughout its 244 years of independence shows the distance the country has traveled since its founding among 13 colonies that threw off British rule.
George Washington, the country's first president who was elected in 1789, appointed New York lawyer John Jay as the first chief justice of the United States. And while not called for in the U.S. Constitution, Washington in 1791 convened his first group of advisors to form a small, history-making cabinet of just four men.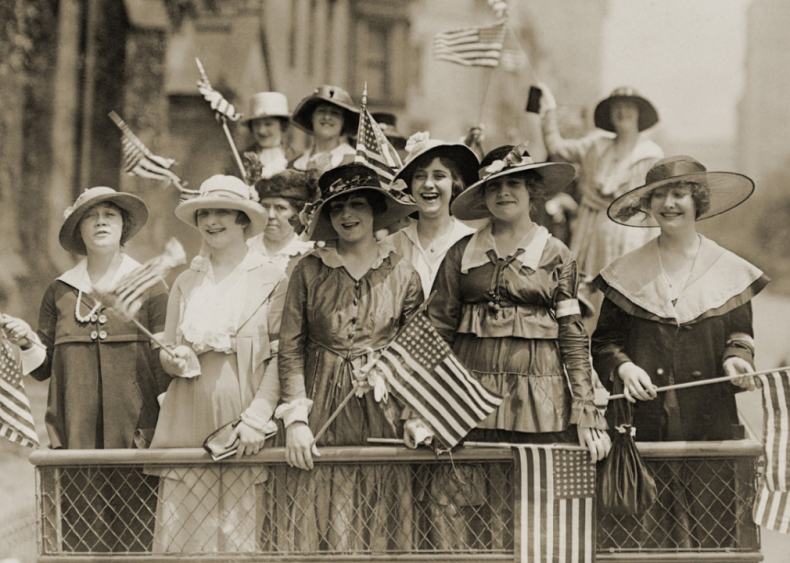 Fast forward to President Joe Biden, who is making history with a much larger and most diverse cabinet. It includes Kamala Harris, who on Jan. 20 was sworn in as the first woman vice president, the first Black vice president, and the first South Asian vice president. Other historic choices by Biden include Rep. Deb Haaland, the first Native American woman to head the Interior Department, a choice that political observers say is a signal that a focus on environmental justice will include those most harmed by environmental abuses of the past; Michael Regan, a Black regulator who has overseen a coal ash cleanup in North Carolina, tapped to take over the Environmental Protection Agency; and Janet Yellen, the former head of the Federal Reserve and who is credited with the early warnings about the real estate bubble that would end in the Great Recession in 2008, to head the Treasury Department.
Using political documents, contemporary news articles, and historical accounts, Stacker compiled a list of political firsts in U.S. history from the first chief justice appointed in 1789 to the first transgender state senator who won her seat in 2020.
Read on to find out other notable events in the years between the first U.S. chief justice and what's happening today in U.S. political history.
You may also like: Best-run cities in America
1789: Senate confirms chief justice
President George Washington chose John Jay, a prosperous New York lawyer, as the first chief justice of the United States in 1789, and the Supreme Court got its first case in 1791. A co-author of "The Federalist Papers" and a proponent of a strong federal government, the chief justice left the Supreme Court in 1795 after winning a gubernatorial election in New York.
1789: First cabinet appointment
President George Washington's first cabinet nomination was Alexander Hamilton as secretary of the treasury. He nominated him on Sept. 11, 1789, and the Senate approved the nomination within minutes. Born on the Caribbean island of Nevis, Secretary Hamilton was a Founding Father who helped to draft the U.S. Constitution, created the American financial system, and inspired the recent award-winning Broadway production.
1791: First cabinet meeting
President George Washington's cabinet consisted of only four men: Secretary of State Thomas Jefferson, Secretary of the Treasury Alexander Hamilton, Secretary of War Henry Knox, and Attorney General Edmund Randolph. They first met as a group on Nov. 26, 1791. Vice President John Adams, who found his position to be insignificant, did not attend.
1791: Bill of Rights adopted
The first 10 amendments of the U.S. Constitution, the Bill of Rights, was adopted on Dec. 15, 1791. It guarantees Americans fundamental rights, among them to religion, speech, peaceful assembly, and to the press, to keep and bear arms, to private property, and to legal protections.
[Pictured: A painting attributed to Frederick Kemmelmeyer titled The Whisky Rebellion depicts George Washington and troops near Fort Cumberland, Maryland.]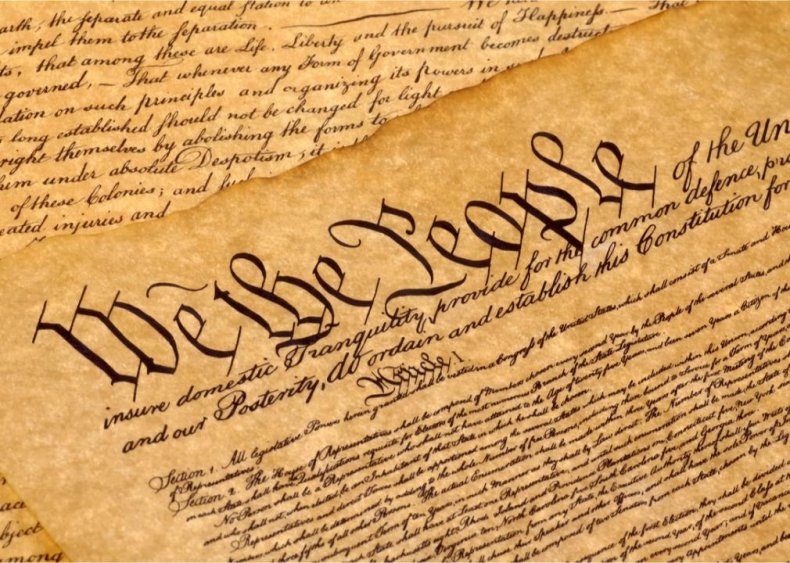 1795: First presidential pardon
The first presidential pardon was issued by President George Washington when he pardoned two men sentenced to hang for treason. They had organized the Whiskey Rebellion, an insurrection among distillers in Pennsylvania who were angry over a steep tax levied by Congress on spirits to help pay the national debt. Washington and Treasury Secretary Alexander Hamilton disagreed over how to handle the rebellion.
1801: Adams skips Jefferson's inauguration
After losing his bid for re-election, President John Adams left Washington D.C. the day Thomas Jefferson was to be sworn in as the third president of the United States. He was not the last to do so. In 1829, his son, John Quincy Adams, declined to attend the inauguration of his successor, Andrew Jackson; Andrew Johnson, having survived an impeachment, chose to forego Ulysses S. Grant's inauguration ceremony in 1869; in 1974, after resigning in the wake of the Watergate scandal, Richard Nixon left the White House before Gerald Ford was sworn in; and following his loss in the 2020 election Donald Trump announced he would not attend the inauguration of Joe Biden.
1812: First White House wedding
Dolley Madison's sister, Lucy Payne Washington, became the first bride in the White House. She married Thomas Todd on March 29, 1812, most likely in the Blue Room on the State Floor. It was one of 18 weddings in the White House. During the second year of the War of 1812, Dolley Madison famously refused to leave the White House before advancing British troops set fire to it and to the U.S. Capitol until she was assured that the portrait of George Washington had been removed for safety.
[Pictured: Drawing of President Grover Cleveland's and Frances Folsom's wedding, June 2, 1886, in the White House.]
1832: First Democratic convention
It was at the first Democratic convention, held in Baltimore, that the Democratic Party formally adopted its current name. Before that, it had been called the Republican Delegates from the Several States. At the convention, President Andrew Jackson was nominated for a second term.
[Pictured: An engraving depicting the 1876 Democratic National Convention held in the New Merchants' Exchange, in St. Louis,.]
1841: Harrison dies in office
William Henry Harrison, the oldest president to be elected at the time, became the first to die in office on April 4, 1841, after only serving a month of his term. A Whig, he had the shortest tenure of any in U.S. presidential history. Some accounts say that he died from pneumonia, others that he caught typhoid from the White House water supply.
1856: Republicans hold first party convention
The first Republican convention took place in Philadelphia in 1856, two years after the party's formation in opposition to the expansion of slavery. The party nominated John C. Fremont of California, who had been a senator for a short time, but who was better known for crossing the Rocky Mountains five times and winning California from Mexico during the Mexican-American War. He lost the election to Democrat James Buchanan.
[Pictured: Poster for John C. Fremont, Republican presidential contender in 1856.]
You may also like: 50 Famous Firsts From Presidential History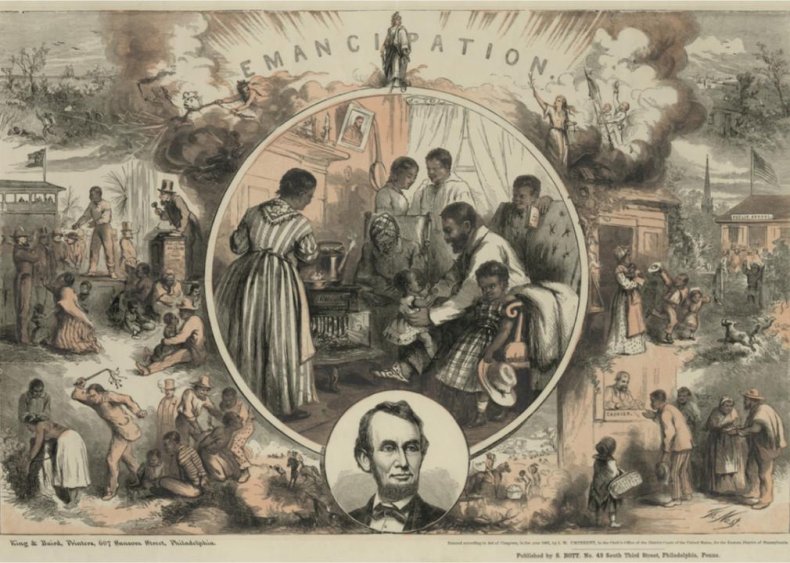 1865: United States abolishes slavery
The 13th Amendment, ratified in 1865, abolished slavery in the United States. President Abraham Lincoln freed slaves in America with the Emancipation Proclamation in 1863. The amendment now ended slavery in the country. It passed Congress before the Southern states had been restored to the Union at the end of the Civil War.
1866: US guarantees equal rights for all
The Civil Rights Act of 1866 guaranteed equal rights for everyone in the United States. It made citizens of everyone born in the United States, with the exception of Native Americans, and granted them "full and equal benefit of all laws and proceedings for the security of person and property." The House overrode President Andrew Johnson's veto to pass the bill.
1868: Citizenship is extended to former slaves
The 14th Amendment was ratified, granting citizenship to all persons born or naturalized in the United States, or to former slaves, and it forbids states from depriving anyone "of life, liberty, or property, without due process of law" or from denying "to any person within its jurisdiction the equal protection of the laws." However it failed to protect fully the rights of Black Americans.
1868: First presidential impeachment
The House voted in February 1868 to impeach President Andrew Johnson, who fought legislators over Southern Reconstruction. When the House passed the Civil Rights Act of 1866, it did over President Johnson's veto. He was acquitted in March by senators who wanted to protect the office of the president and the constitutional balance of powers.
[Pictured: Engraving of The Senate as a Court of Impeachmentfor the Trial of President Andrew Johnson on Feb. 24, 1868.]
1870: Black men win right to vote
The 15th Amendment was ratified in 1870, granting the right to vote to Black men. They voted and held office through the 1880s in many Southern states, but by the 1890s Jim Crow laws were being enacted, among them literacy tests and other measures to exclude Black people.
1870: A Black man ascends to the Senate
Sen. Hiram Revels of Mississippi, a Republican, was the first Black man to serve in the Senate, filling a vacancy in February of 1870. Always a free man, Revels was born to a Baptist preacher and a mother of Scottish descent and was ordained in the African Methodist Episcopal or AME Church. Senate Democrats tried to block his being sworn into office.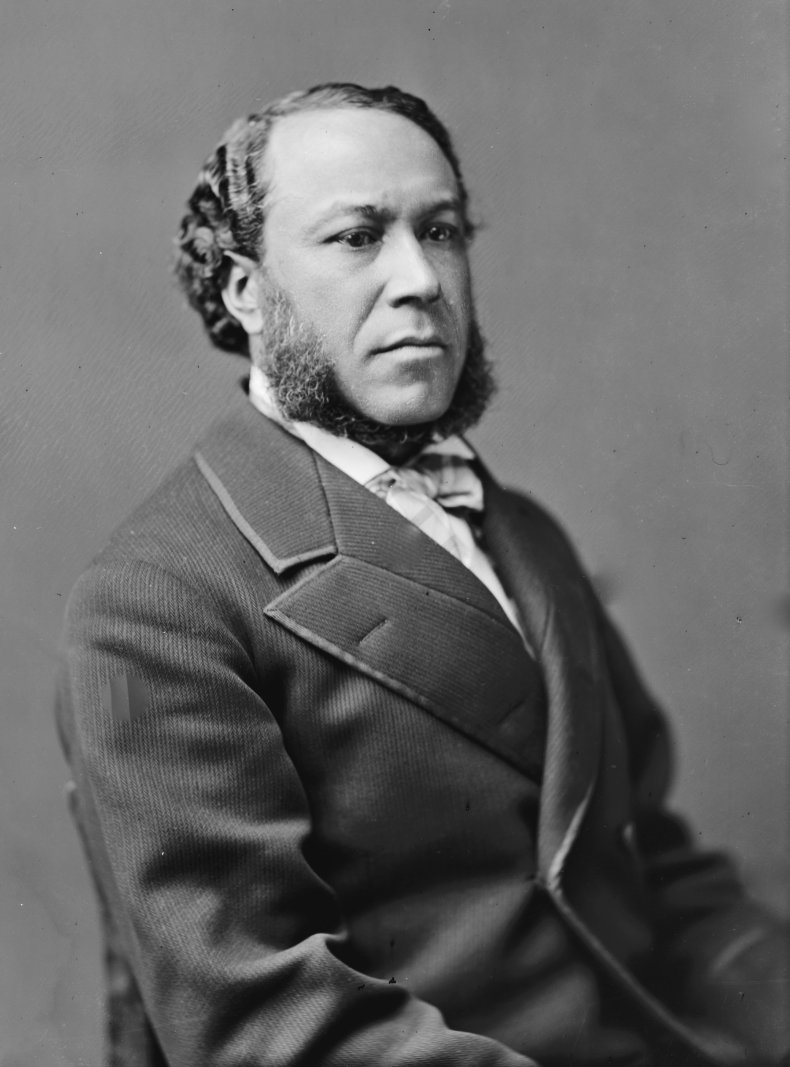 1870: Black man elected to the House
Rep. Joseph Rainey of South Carolina became the first African American to win a seat in the House of Representatives. Rep. Rainey, who was enslaved from birth and lived in Bermuda for a time, returned after the end of the Civil War and helped to found the state's Republican Party. The longest-serving Black lawmaker during Reconstruction, he focused on passing civil rights legislation and funding public schools.
1872: First presidential run by a woman
Victoria Claflin Woodhull was the first woman to run for president, against Republican incumbent Ulysses S. Grant and Democrat Horace Greeley. She was a candidate for the Equal Rights Party and chose abolitionist Frederick Douglass as her running mate (albeit without his consent). She founded her own newspapers and owned a Wall Street investment firm, the first woman to do so.
[Pictured: Engraving depicting Victoria Woodhull speaking to Congress on the subject of suffrage on Jan. 11, 1871.]
1879: First government shutdown
The first government shutdown occurred under President Rutherford B. Hayes. Southern Democrats, who regained their seats in Congress after the Civil War and had control of Congress, tried to withhold funds unless the government stopped protecting Black voters. They failed and the next attempt did not occur for almost a century.
[Pictured: President Hayes and his cabinet in 1877.]
1887: Salter is elected mayor
Susanna M. Salter became the first woman to serve as a mayor, in Argonia, Kansas, on the Prohibition Party line. She was nominated as a joke by several men in Argonia, and then surprised them by winning weeks after women in Kansas became eligible to vote in city elections. Her father, Melville J. Salter, had been the town's mayor and served as the state's lieutenant governor.
You may also like: How Congressional Control has Changed Over the Past 100 Years
1908: Women serve as full delegates
Democrats meeting in Denver in 1908 credentialed women for the first time, naming five as delegates or alternate delegates. William Jennings Bryan was chosen as the nominee. On the Republican side, two women attended the convention in Chicago as delegates from Utah. William Howard Taft won the nomination and the general election.
[Pictured: William Jennings Bryan speaks during the 1908 Democratic National Convention.]
1912: North Dakota holds first presidential primary
North Dakota became the first state to hold a contested presidential primary on March 19, 1912, allowing the people, not party leaders, to choose a candidate. Geoffrey Cowan, the author of Let the People Rule: Theodore Roosevelt and the Birth of the Presidential Primary, writes that Theodore Roosevelt wanted to challenge his successor, William Howard Taft, for the Republican nominee. Democrat Woodrow Wilson won the election and North Dakota returned to caucuses in 1935.
[Pictured: Theodore Roosevelt campaigning for President in 1912.]
1916: Woman wins House seat
Republican Jeannette Rankin was elected to the House of Representatives from Montana four years before the 19th Amendment gave women the right to vote. Once in office, she voted against the United States joining World War I. She ran unsuccessfully for the U.S. Senate in 1918 but was re-elected to the House in 1940 when she voted against declaring war on Japan after it attacked Pearl Harbor.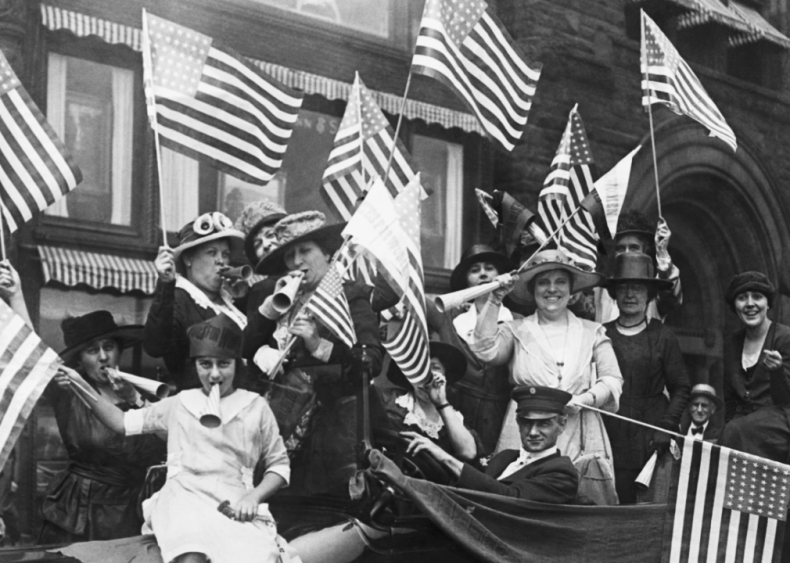 1920: Women win right to vote
The 19th Amendment, which guarantees women the right to vote, was passed by Congress in 1919 and ratified the following year. It was first introduced in Congress in 1878, and women marched and lobbied for decades, including during the 1918 flu pandemic, to get it approved. To win the right to vote, women had challenged restrictive laws in the courts, held hunger strikes, and worked to get suffrage in the states.
[Pictured: American suffragists hold a jubilee celebrating their victory following the passing of the 19th Amendment in August 1920. Miss Melanie Lowenthal who was one of the leaders of the demonstration celebrating the dawn of political equality.]
1922: Felton is senator for a day
Rebecca Felton of Georgia was appointed to fill a vacancy created by the death of a senator. A Democrat, she took the oath of office on Nov. 21, 1922, and served for only 24 hours while the Senate was in session until an elected successor assumed office. She was 87 when she was appointed to the seat and so the oldest senator sworn in for a first term.
[Pictured: Mrs. Rebecca L. Felton being greeted by prominent political women in Washington D.C. on Nov. 20, 1922.]
1931: First woman captures Senate seat
Hattie Wyatt Caraway of Arkansas was appointed to the Senate as a Democrat on Nov. 13, 1931, and later elected on Jan. 12, 1932, to fill a vacancy caused by the death of her husband Thaddeus H. Caraway. She was reelected in 1938, but was unsuccessful in her bid for a third term, and served until Jan. 3, 1945.
[Pictured: Senator Hattie W. Caraway poses at her desk for the cameraman on Oct. 8, 1936.]
1933: Cabinet position filled by a woman
Francis Perkins was chosen as President Franklin D. Roosevelt's first secretary of labor. She served for 12 years, and was influential in achieving the New Deal. She saw many of her ideas enacted, among them a minimum wager and the Social Security Act. In 1939, Congress tried and failed to impeach her over her refusal to deport an Australian longshoreman who organized a strike in San Francisco.
[Pictured: Secretary of Labor Frances Perkins and Dr. John R. Steelman, Chief of the mediation service, leaving the White House after a conference with President Roosevelt on May 17, 1939.]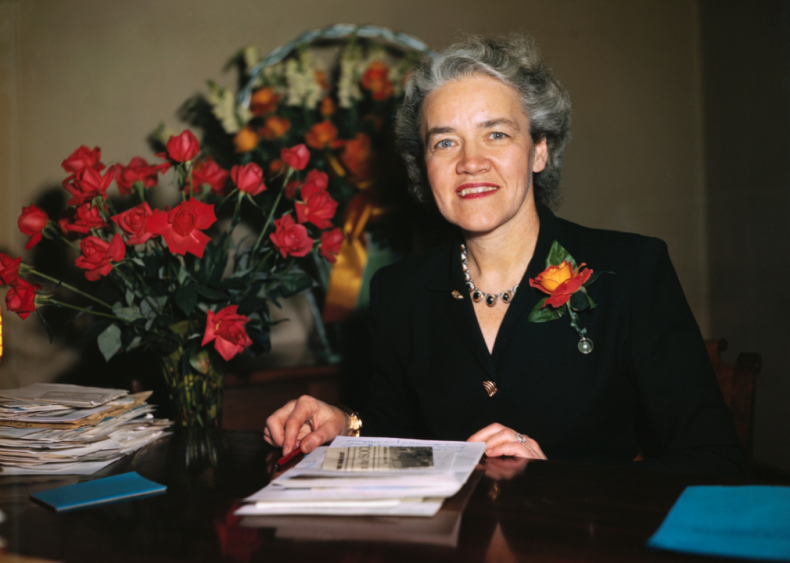 1940: Smith serves in House and Senate
Margaret Chase Smith of Maine was first elected to the House in 1940 to fill the vacancy created by the death of her husband. She was re-elected four times and then was elected to the Senate in 1948, where she served until Jan. 3, 1973. In 1964, after failing to win a primary, she became the first woman whose name was placed in nomination for the presidency at a major party convention.
1940: Convention is televised
Republicans choose Wendell Willkie, a Wall Street lawyer, as their presidential candidate at the first party convention to be televised. Five days of the convention, held at Philadelphia's Convention Hall, were carried by a New York television station owned by RCA. Wendell Willkie lost to Franklin Delano Roosevelt
[Pictured: Charles McNary (left) and Wendell Wilkie.]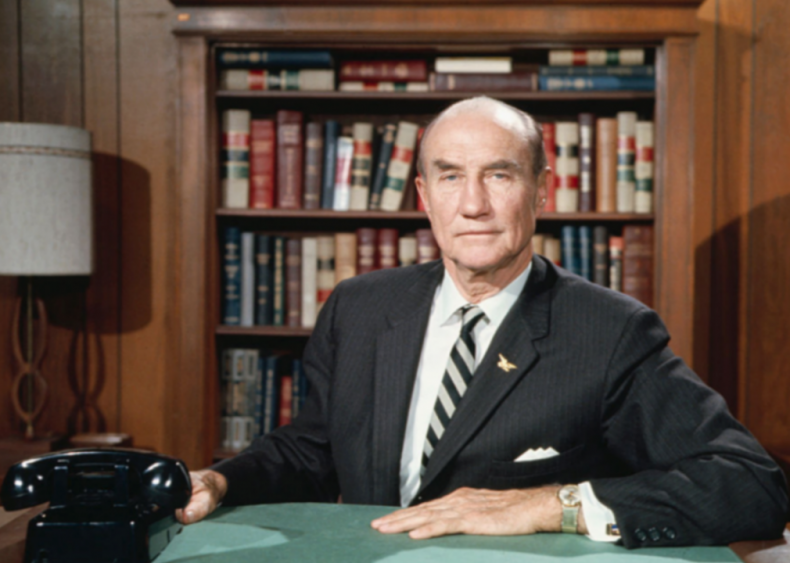 1954: Write-in senator elected
Former South Carolina Gov. Strom Thurmond defied Democratic party leaders and ran as a write-in candidate to replace a senator who had died. After promising to caucus as a Democrat, he won with 63% of the vote, becoming the Senate's first write-in candidate in a general election. A one-time segregationist, he switched to the GOP in 1964 and went on to serve until Jan. 3, 2003, when he retired at 100.
1964: Law enforces civil rights
Signed into law by President Lyndon Johnson in 1964, the Civil Rights Act prohibited discrimination in public places, called for school integration, and made discrimination in the workplace illegal. Although the U.S. Constitution after the Civil War guaranteed these rights, they were poorly enforced.
[Pictured: President Lyndon B. Johnson signs the 1964 Civil Rights Act as Martin Luther King Jr. and others look on.]
1968: First African American woman elected to Congress
Shirley Chisholm became the first African American woman to win a seat in Congress, when she was elected to the House of Representatives from New York. In her first floor speech in 1969, she opposed the Vietnam War. She was a founding member of the Congressional Black Caucus in 1971, and campaigned for the Democratic presidential nomination in 1972, a symbolic undertaking.
[Pictured: Shirley Chisholm photographed on Jan. 25, 1972.]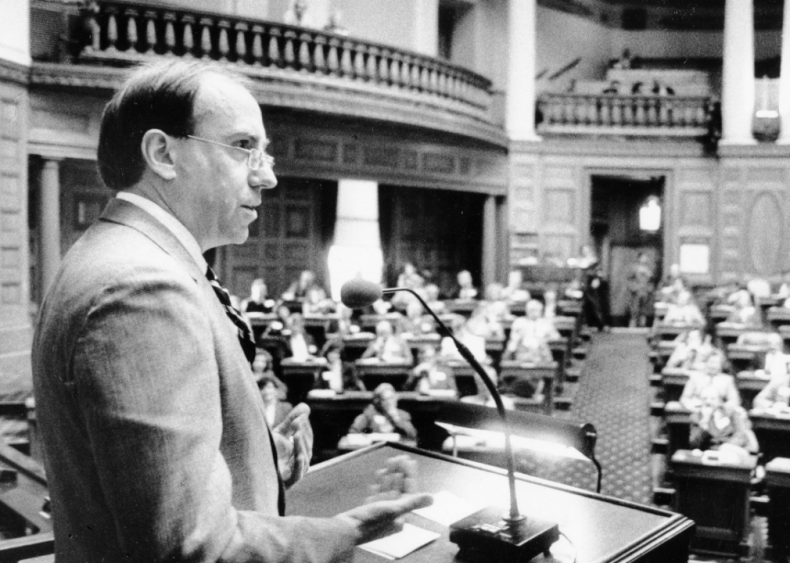 1973: Openly gay member of Congress gets elected
Gerry Studds, the first openly gay member of Congress, was elected to represent a Massachusetts district. His sexual orientation was revealed in 1983 when he was censured by the House for a relationship he had 10 years earlier with a 17-year-old congressional page. He said the relationship was consensual, refused to resign, and won re-election in 1984. He advocated for gay rights, and in 2004 he married.
1974: Ford pardons Nixon
President Gerald Ford pardoned Richard Nixon for his role in the Watergate scandal after he became the first president to resign from office in 1974. The pardon came from his successor, and Ford wrote that should Richard Nixon be indicted, a trial could not start for a year. He continued, "In the meantime, the tranquility to which this nation has been restored by the events of recent weeks could be irreparably lost by the prospects of bringing to trial a former president of the United States."
[Pictured: President Ford announces his decision to pardon former President Richard Nixon on Sept. 8, 1974.]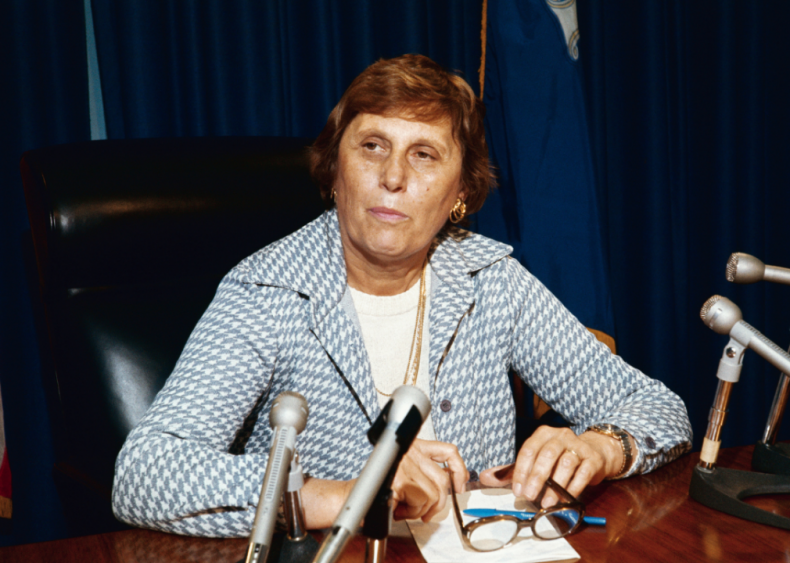 1975: No strings attached for this governor
Ella Grasso became the first woman in the United States to be elected governor—not to succeed her husband—but in her own right. Gov. Grasso was the daughter of Italian immigrants who was governor of Connecticut. During her first term, she was forced to raise taxes and lay off state workers to make up a budget shortfall, but by the beginning of her second term, Connecticut had a surplus.
You may also like: Presidency in Review: Which Campaign Promises Did Trump Uphold?
1981: First woman joins the Supreme Court
President Ronald Reagan appointed Sandra Day O'Connor to be the first woman to serve as a Supreme Court justice. She served from 1981 to 2006. After her retirement, O'Connor continued hearing cases in the U.S Court of Appeals.
[Pictured: Sandra Day O'Connor being sworn in as a Supreme Court Justice by Chief Justice Warren Burger on Sept. 25, 1981.]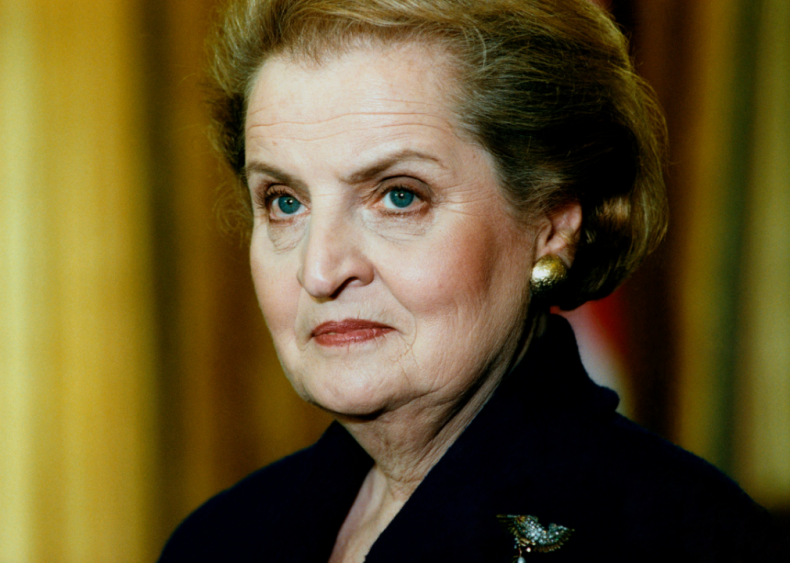 1996: Albright tapped for secretary of state
Madeline Albright was chosen to be secretary of state by President Bill Clinton and confirmed unanimously by the U.S. Senate. The daughter of a member of the Czechoslovak Foreign Service, Secretary Albright moved to the United States as a child. She also served as the ambassador to the United Nations under Clinton.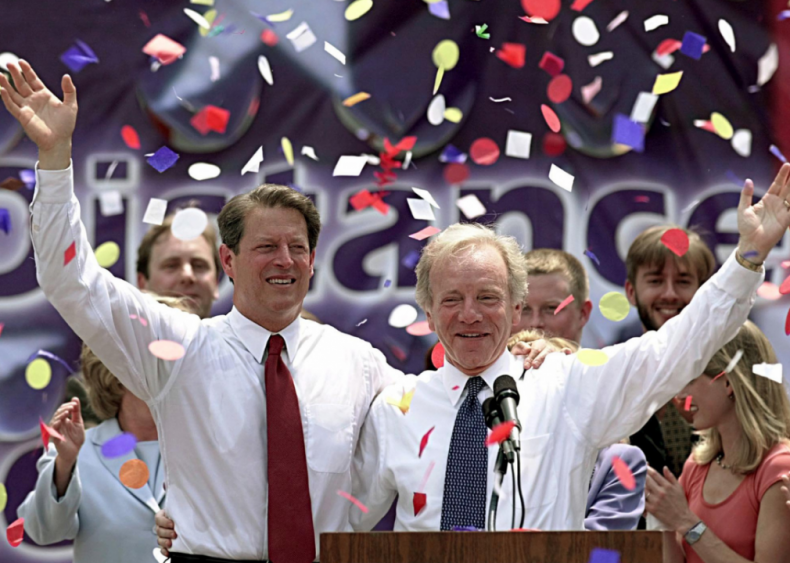 2000: First Jewish running mate
Sen. Joseph Lieberman of Connecticut became the first Jewish running mate in 2000 when he joined nominee Vice President Al Gore on the Democratic ticket. They lost to George Bush and Dick Cheney.
[Pictured: U.S. Vice President and Democratic presidential candidate Al Gore (L) and US Senator Joseph Lieberman, D-CT appear at a rally where Gore formally announced Lieberman as his vice-presidential running mate on Aug. 8, 2000, in Nashville, Tennessee.]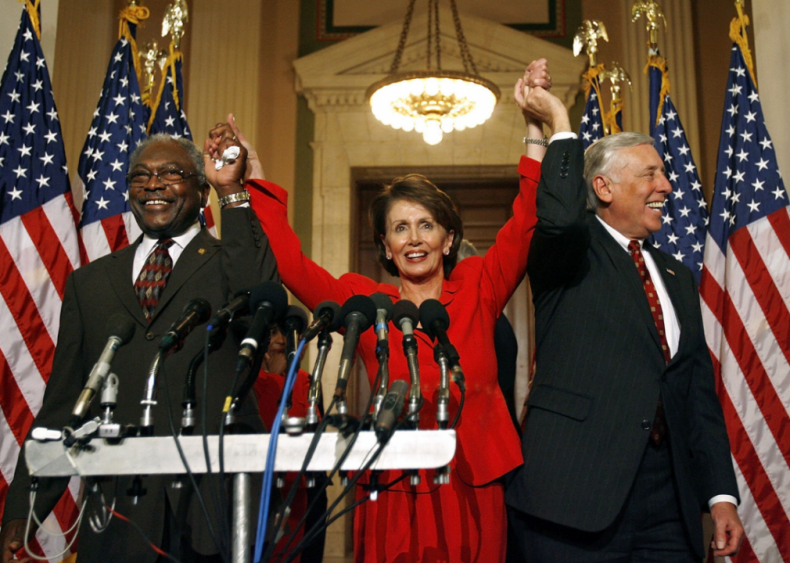 2007: Pelosi becomes speaker of the house
Rep. Nancy Pelosi, the California Democrat, was the first woman elected to be the speaker of the U.S. House of Representatives. She regained the job in 2019, a first in more than 60 years, and at the beginning of 2020, won her fourth term. Pelosi, 80, presided over a House that impeached President Donald Trump in 2019 on charges of abuse of power and obstruction of Congress.
[Pictured: (L-R) House Majority Whip James Clyburn (D-SC), Speaker of the House-elect Nancy Pelosi (D-CA) and Majority Leader-elect Steny Hoyer (D-MD) raise their hands in victory after the Democratic Caucus elections on Capitol Hill November 16, 2006, in Washington D.C. Hoyer beat Rep. John Murtha (D-PA) for the majority leader position, 149 votes to 86.]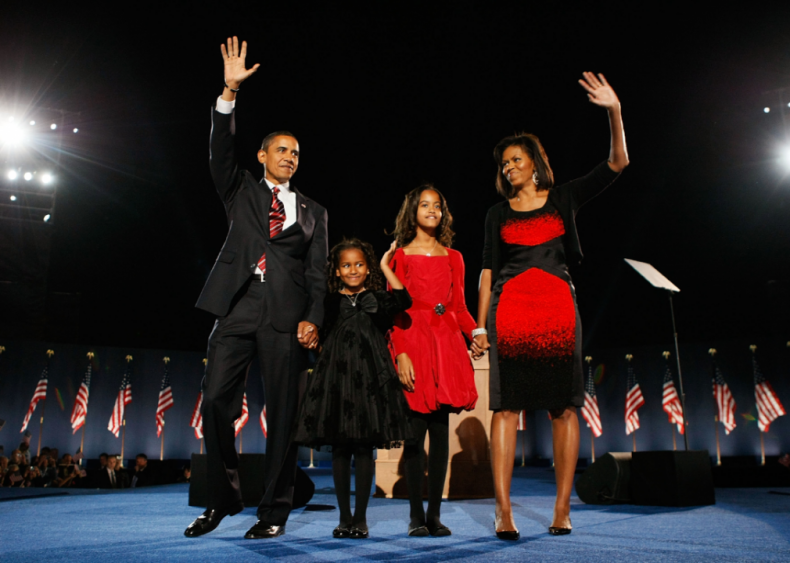 2008: Obama wins White House
Barack Obama became the first Black American to win the presidency in 2008 on a message of hope and change. He ran with Delaware Sen. Joe Biden, who went on to win the 2020 contest and to make another first: choosing as his running mate the first Black woman to receive the nomination from a major political party. Obama brought the country out of its worst economic crisis since the Great Depression of the 1930s.
[Pictured: U.S. President elect Barack Obama stands on stage along with his wife Michelle and daughters at an election night gathering in Grant Park on Nov. 4, 2008 in Chicago.]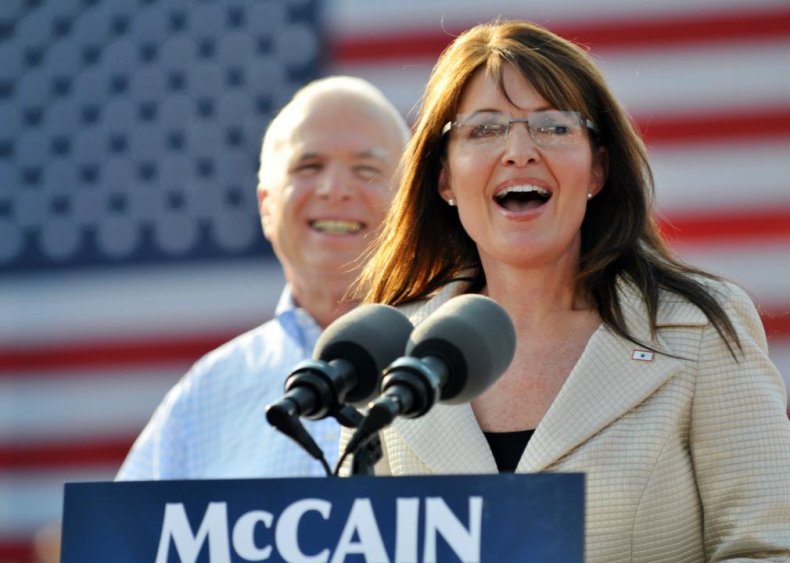 2008: Woman seeks VP nomination on Republican ticket
Sarah Palin was the first Republican woman nominee for vice president and the second woman from a major political party. She ran with Arizona Sen. John McCain, who announced her as his pick just before the Republican National Convention in September 2008. At the time, she was serving her first term as the governor of Alaska.
[Pictured: Saran Palin speaks to the crowd at an appearance at a rally in O'Fallon near St. Louis on Aug. 31, 2008.]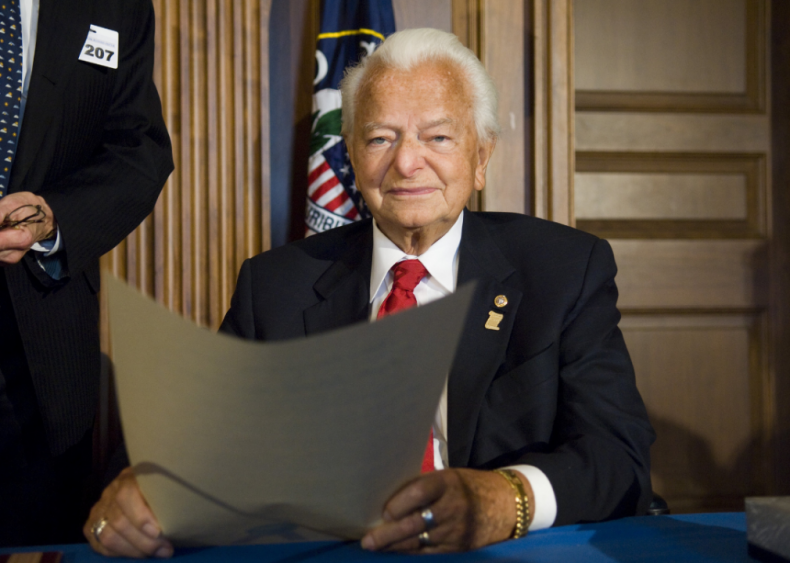 2010: Longest-serving senator
Robert Byrd, a Democrat from West Virginia, was the longest-serving senator with a tenure lasting 51 years, 5 months, and 26 days. Hearing of his death, President Barack Obama said in a tribute, "America has lost a voice of principle and reason." He was a one-time organizer for the Ku Klux Klan, for which he apologized, and a civil rights opponent who came to support Obama.
[Pictured: Sen. Robert C. Byrd, D-W.Va., during a ceremony at the U.S. Capitol honoring him for his contributions to education on Sept. 24, 2008.]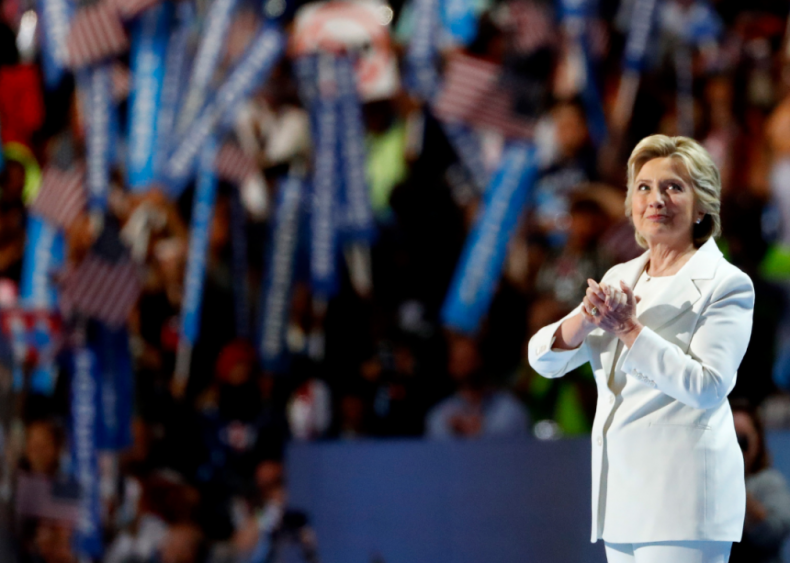 2016: Hillary reaches for the glass ceiling
Hillary Rodham Clinton was the first woman to be nominated for the presidency by a major political party when she ran against Republican Donald Trump. She won the popular vote, but lost the Electoral College. She had been an unsuccessful candidate for the nomination four years earlier, but lost to President Barack Obama, under whom she served as secretary of state. One other notable first: While the first lady, she won a seat in the U.S. Senate, when she was elected from New York in 2000.
[Pictured: Democratic presidential candidate Hillary Clinton acknowledges the crowd at the end on the fourth day of the Democratic National Convention at the Wells Fargo Center, July 28, 2016, in Philadelphia.]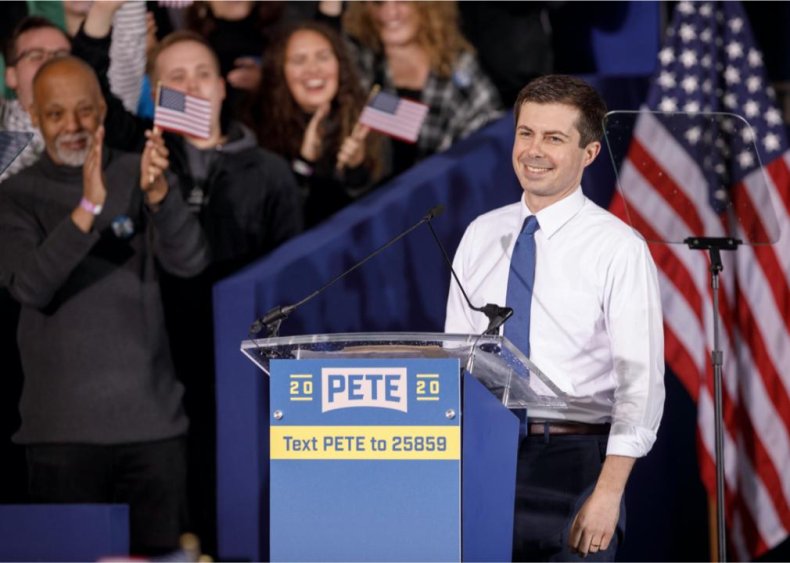 2019: First openly gay candidate runs for president
Pete Buttigieg, 37, the mayor of South Bend, Indiana, joined the race for the Democratic nomination for president. A veteran of the war in Afghanistan, he and his husband, Chasten, had married the year before. He dropped out of the contest in March 2020, but was named then-President-elect Joe Biden's pick for transportation secretary.
[Pictured: South Bend's Mayor Pete Buttigieg speaks during a rally to announce his 2020 Democratic presidential candidacy in South Bend, Indiana, April 14, 2019.]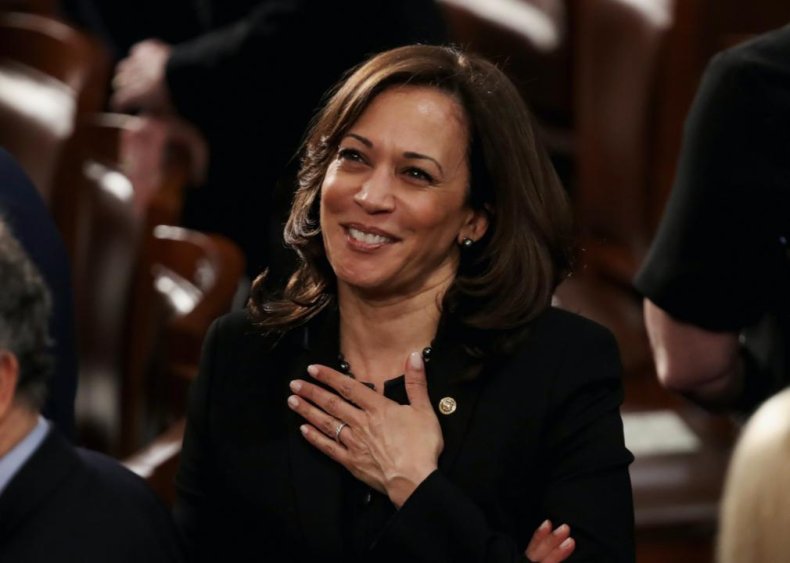 2020: Harris wins vice presidency
Kamala Harris chalked up a number of firsts in the 2020 presidential election: the first woman, the first Black woman, and the first South Asian woman to win the vice presidency; and the first vice president-elect who is a graduate of a historically Black university. She formerly served as a senator from California and as the state's attorney general.
You may also like: Where Political Leaders Around the World Live, in Photos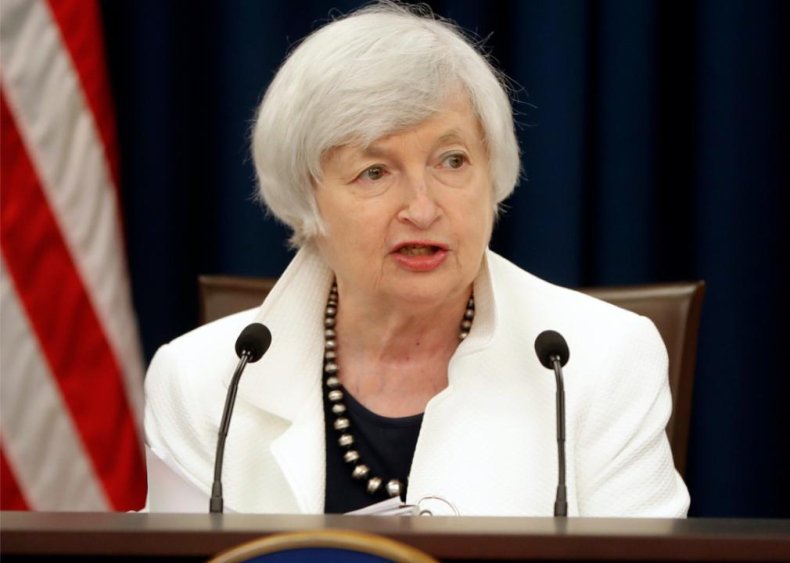 2020: Yellen selected for treasury secretary
President Joe Biden chose Janet Yellen to be treasury secretary. If confirmed by the now Democratically controlled Senate, she would be the first woman in the job. She already made her mark as the first woman to serve as the chair of the Federal Reserve from 2014-2018.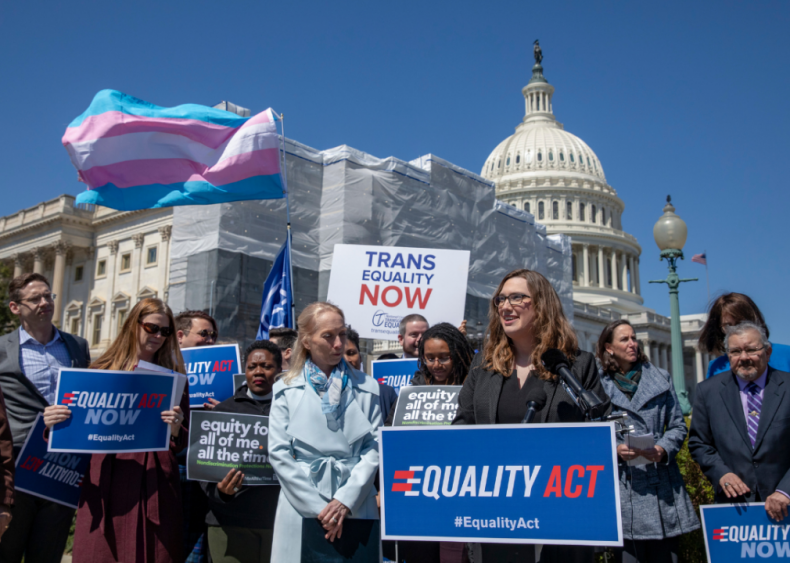 2020: Transgender woman wins political race
Sarah McBride becomes the country's first transgender state senator. A Democrat, she won a seat in a heavily Democratic district of Delaware. "It is my hope that a young LGBTQ+ kid here in Delaware, or really anywhere in this country, can look at the results and know that our democracy is big enough for them, too," she said election night.
[Pictured: Sarah McBride, National Press secretary of Human Rights Collation speaks on the introduction of the Equality Act, a comprehensive LGBTQ non-discrimination bill at the U.S. Capitol on April 01, 2019, in Washington D.C.]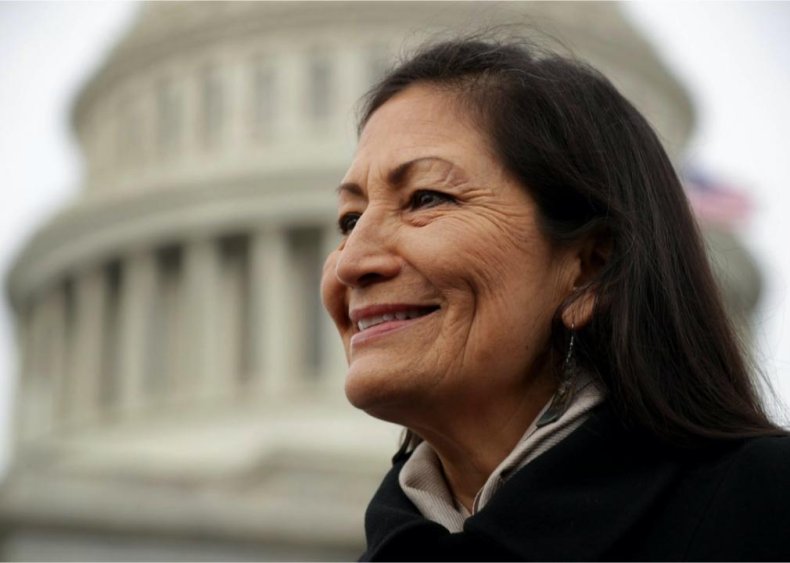 2020: Native American woman to head Interior Department
Rep. Deb Haaland, a Democrat from New Mexico, is set to become the first Native American to head the Interior Department. It is a historic choice by President Joe Biden, who is expected to focus on environmental justice. Haaland tweeted: "A voice like mine has never been a Cabinet secretary or at the head of the Department of Interior."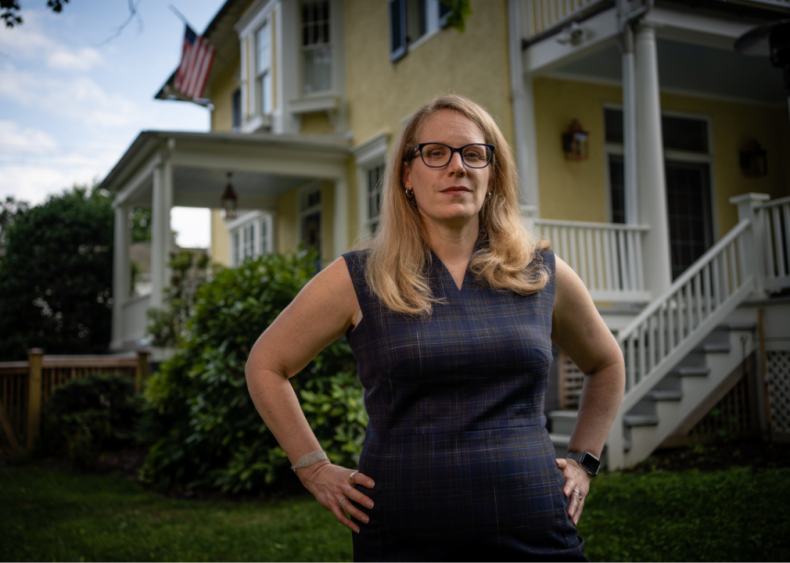 2020: First woman presidential campaign manager sees candidate win
Jen O'Malley Dillon, President Joe Biden's campaign manager, is the first woman to have headed a Democratic presidential ticket win. She is headed to the White House with Biden as his deputy chief of staff. Dillon has worked on numerous Democratic campaigns in various positions since 1999, for candidates such as Al Gore, Tom Daschle, Barack Obama, and Beto O'Rourke.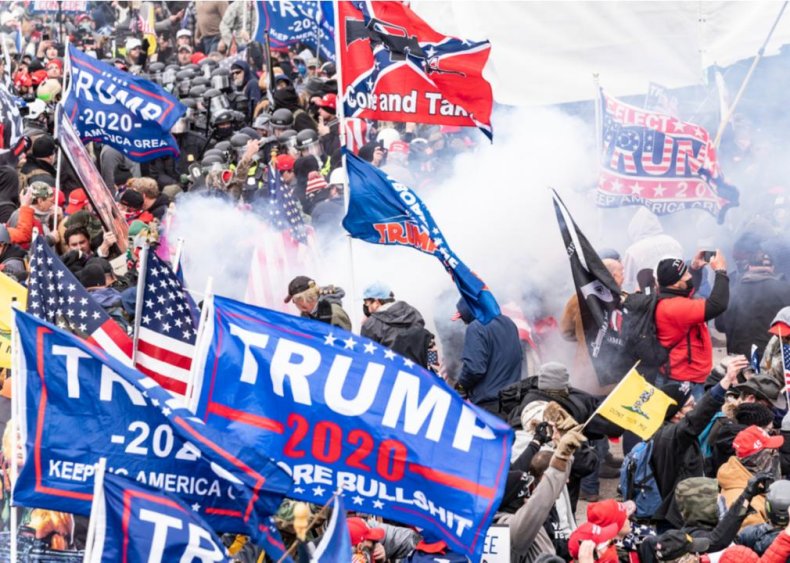 2021: Insurrection at the Capitol
On Jan. 6, years of conspiracy theories, fake news, and stoked fears came to a head as a mob stormed the U.S. Capitol in an unprecedented moment in political history. Trump was swiftly impeached for his instigating role, having told his supporters: "You will never take back our country with weakness." At least five people died, including one member of the Capitol Police. Trump is the first president in U.S. history to have been impeached twice.