73 Percent of Americans Not Getting Vaccinated Say Risk of the Delta Variant Exaggerated
As health authorities sound the alarm on the dangers of the fast-spreading Delta COVID-19 variant, up to 73 percent of unvaccinated Americans said they believe the risk is being exaggerated, according to a new poll.
The survey, which was conducted by ABC News/The Washington Post and released on Sunday, found 30 percent of Americans saying they have not gotten a coronavirus vaccine and definitely or probably will not get one in the future.
Among that group, 73 percent said they believe the risks of the Delta variant are being overstated by the government, while 79 percent felt they have little or no risk of getting sick from the coronavirus. In contrast, as many as 61 percent of vaccinated Americans believed the government is accurately portraying the risks of the new coronavirus strain.
The poll was conducted from June 27-30 among a national sample of 907 adults. The margin of sampling error was plus or minus 3.5 percentage points.
The survey results come amid warnings from President Joe Biden and the nation's top health experts that the Delta variant, also known as B.1.617.2, is more contagious than other strains of COVID-19 and therefore poses a greater risk to unvaccinated people.
U.S. Surgeon General Vivek Murthy said Friday that the Delta variant is "doubling nearly every two weeks" and warned that it will likely spread quickly in areas of the country where vaccination rates are low.
"We have some parts of our country that have 70 percent, 80 percent vaccination rates. We have others that are below 30 percent in parts of their region. So, I'm worried about that, because that means that there are some parts of our country that are at significant risk, while others are relatively safe," he said during an interview with PBS NewsHour.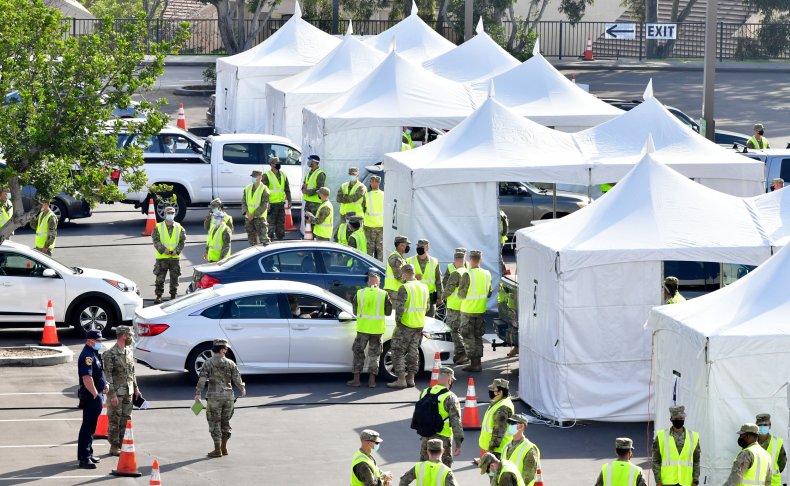 According to data collected from the Centers for Disease Control and Prevention (CDC) over the past four weeks, the states with the highest proportions of the Delta variant are Missouri at 29.9 percent, Colorado at 12.2 percent, and New Jersey at 10.2 percent.
In Missouri, where vaccination rates have consistently remained among the lowest in the country, a 45-year-old woman who was afraid of the side effects from the vaccine recently made headlines after she contracted the Delta variant and later died in the hospital.
CDC Director Dr. Rochelle Walensky said earlier this week that an estimated 25 percent of all COVID-19 cases in the U.S. are now a result of the Delta variant. Walensky added that some 1,000 counties across the nation have vaccination rates below 30 percent, which will put them at greater risk for the spread of disease.
President Joe Biden on Friday echoed that concern and warned people to take precautions while celebrating the Fourth of July holiday. In parts of the country where vaccination rates remain low, Biden said he fears that "people will die" as a result of attending large holiday gatherings.
"I am not concerned there's going to be a major outbreak, in other words, that we're gonna have another epidemic nationwide, but I'm concerned lives will be lost," Biden said.
In response to the Delta variant, White House COVID response coordinator Jeff Zients announced the deployment of COVID-19 surge response teams to contain the virus and help increase vaccination rates across the nation.
According to the CDC, 157 million Americans, or 47.3 percent of the population, are fully vaccinated against COVID-19. A total of 67 percent of Americans have received at least one dose of the shot, making Biden's goal to vaccinate 70 percent of the population by July 4 fall short.
Newsweek contacted the White House for additional comment, but did not hear back in time for publication.