Nearly two years into the pandemic, a majority of Americans said in a new poll that they believe their lives are now back to normal.
In a survey conducted by Yahoo News/YouGov, 74 percent of Americans said they feel their lives have returned to some degree of normalcy. That includes 21 percent who said their lives are "very normal," along with 53 percent who said their lives are "somewhat normal" when factoring in the impacts of the virus, according to the survey.
However, the optimistic outlook comes as COVID-19 cases are again on the rise across much of the country. New daily cases are now topping more than 90,000, while more than 30 states are seeing sustained upticks in infections, according to The New York Times. In the hardest-hit regions, like the Northeast and Midwest, hospitalizations are also beginning to soar and intensive care units are running out of beds.
The latest survey also found that even though unvaccinated people are at much higher risk of contracting or dying from COVID-19 than their vaccinated counterparts, those who have not received the jab are more likely to say that the virus is no longer disrupting their lives.
In total, 70 percent of unvaccinated Americans describe their lives as normal, with 25 percent saying their lives are "very normal" and 27 percent saying their lives "never stopped" being normal. By contrast, only 19 percent of vaccinated Americans say their lives are now "very normal," and 8 percent say their lives "never stopped" being normal.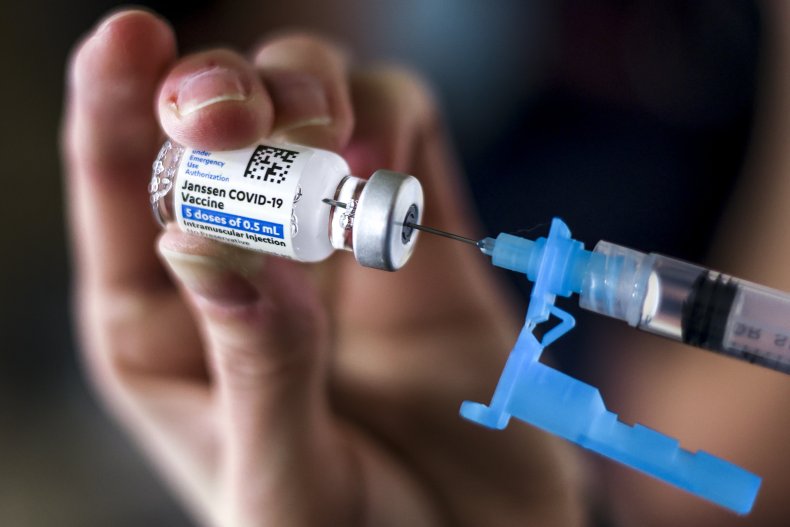 The poll also found that 65 percent of unvaccinated Americans now say that COVID poses either a "small" threat or "no" threat to them personally, while less than half say they wear a mask in public always or most of the time.
"This suggests that in many cases, the people with the least protection against COVID are also the ones being the least careful about it—a dynamic that could make the coming winter wave more difficult and deadly than it needs to be," according to Andrew Romano, who reported on the poll's findings for Yahoo News.
The survey was conducted from November 17 to 19 using responses from 1,696 U.S. adults. The margin of sampling error is plus or minus 2.6 percent.
The more relaxed attitudes are also being reported just ahead of the holiday season, which public health experts have warned could lead to a further increase in virus cases.
"We do expect to see a surge in new cases over the holidays as people get together more and travel more," Gypsyamber D'Souza, a professor of epidemiology at the Johns Hopkins Bloomberg School of Public Health, told NBC News.
However, both D'Souza and infectious disease expert Dr. Anthony Fauci have said that individuals should feel comfortable enjoying the holidays with family and friends—as long as they get vaccinated.
"When you're with your family at home, goodness, enjoy it with your parents, your children, your grandparents," Fauci said last week. "There's no reason not to do that."
So far, over 69 percent of the U.S. population has received at least one dose of a COVID-19 vaccine, while more than 59 percent are fully vaccinated, according to the U.S. Centers for Disease Control and Prevention (CDC).