9 Best TV and Audio Gift Ideas 2021: TVs, Soundbars and Streaming Upgrades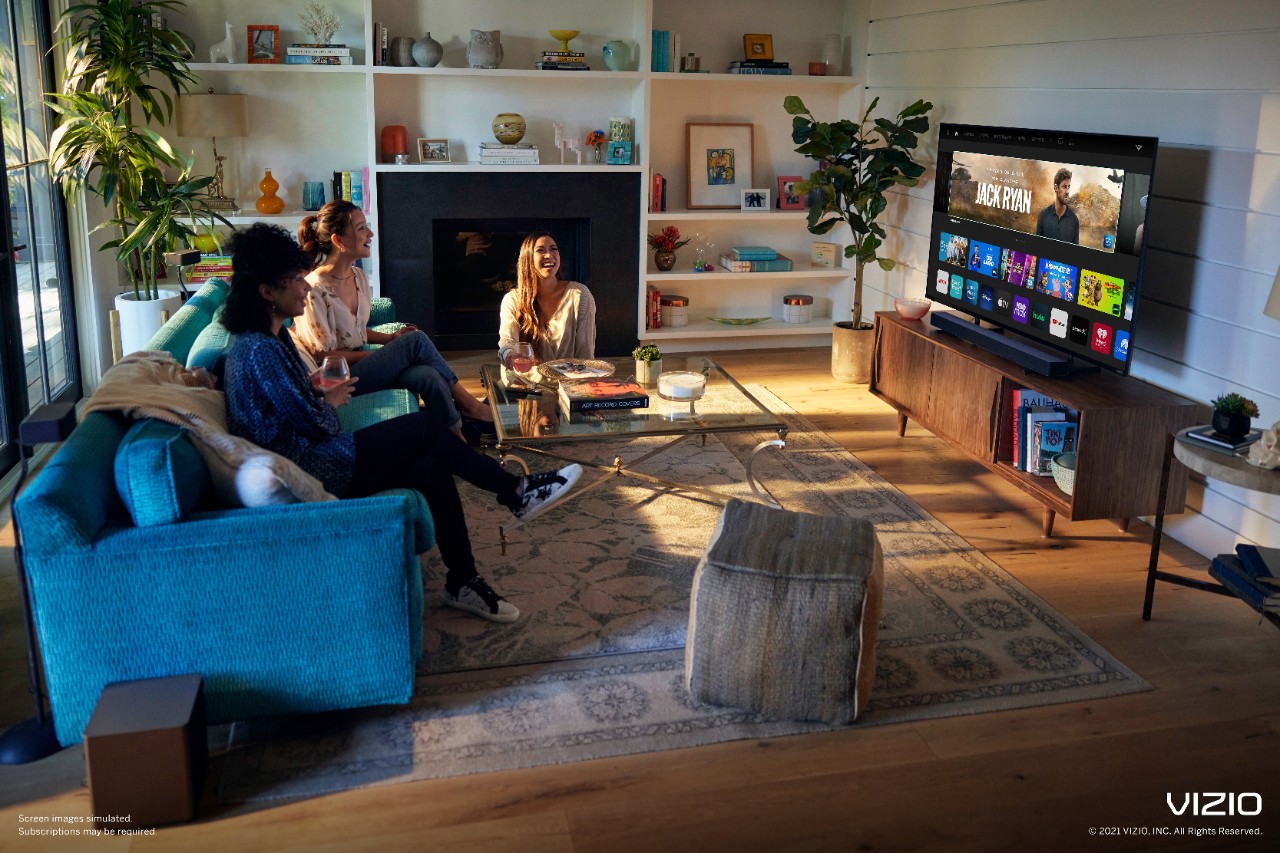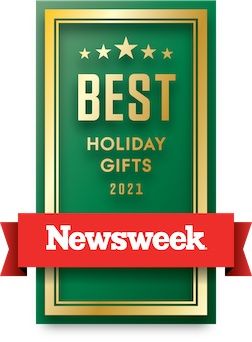 These are the best TV, soundbar and TV-watching gifts to give in 2021. We have you covered with surefire hits, from new TVs and projectors to soundbars, headphones, streaming devices and console upgrades.
Whether you're looking for a gift idea for yourself, an upgrade for the family or for that special person in your life, we have a selection of our favorites. These gifts will boost the streaming and gaming experience for everyone in the house. The prices listed may fluctuate due to the latest deals and discounts.
Vizio M70Q7-J03 70-inch TV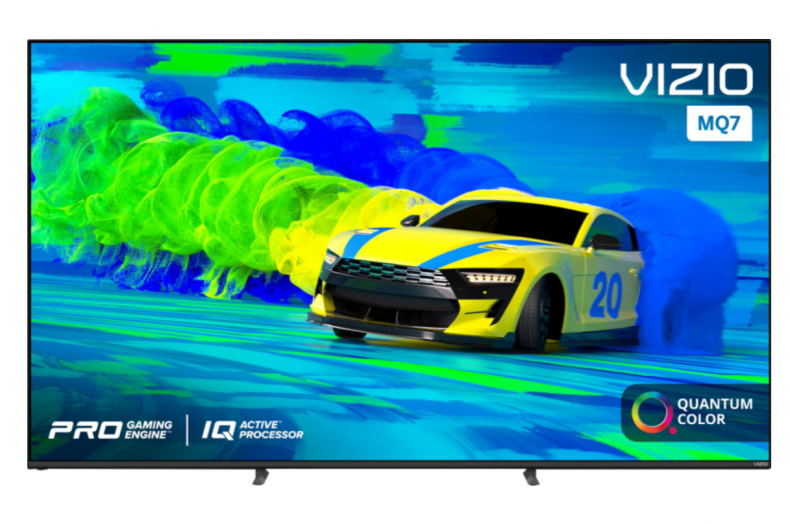 The Vizio M70Q7-J03 is an excellent big-screen upgrade that won't break the bank. This 70-inch TV features a 60 Hz panel with support for variable refresh rate, low input lag, Quantum Color for richer and deeper hues and full-array backlighting. This means that it checks the boxes for many gamers, movie lovers and TV show binge-watchers. Read our complete review for more.
Buy at Best Buy for $1,099.99 and at Amazon for $798.
Vizio M51ax-J6 Soundbar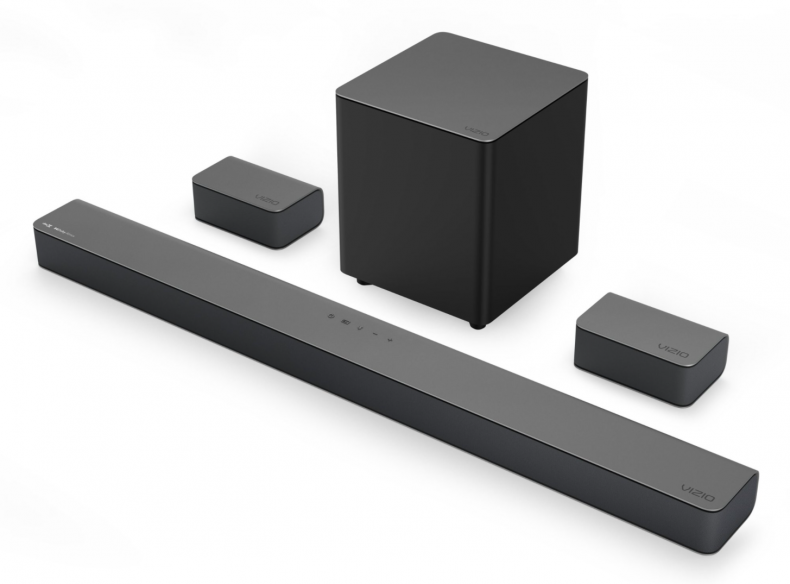 The Vizio M51ax-J6 is an affordable soundbar that supports Dolby Atmos to deliver a more immersive movie experience at home. With Dolby Atmos, this soundbar makes it feel like sound effects are not only coming from around you but also overhead. This is a great entry level soundbar for anyone looking to upgrade the sound in a small- or medium-size room. It also supports Bluetooth if you want to use it for enjoying music from your phone.

Buy at Walmart for $328.
Apple TV 4K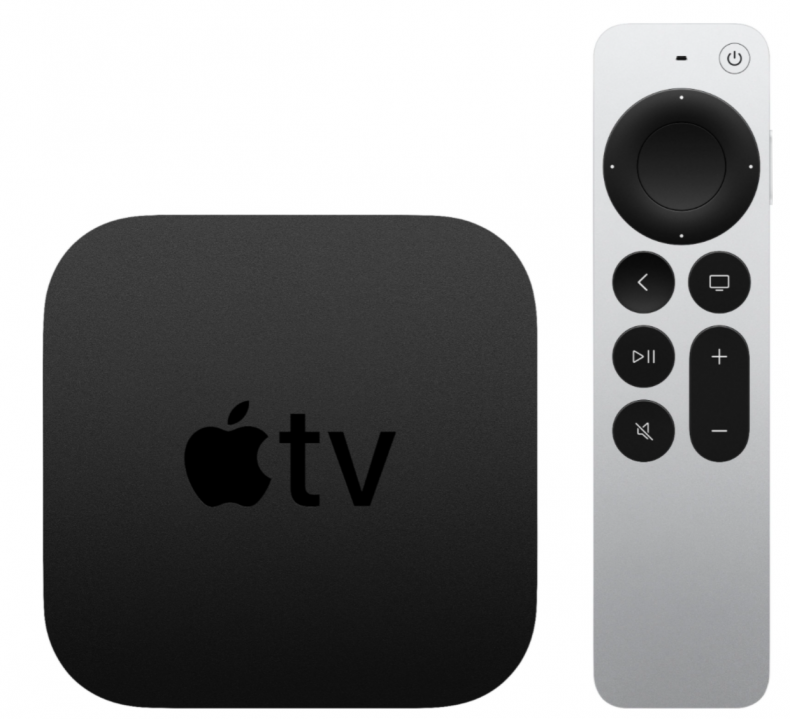 The Apple TV 4K is the best streaming box for most people who live in Apple's ecosystem. It allows you to stream movies and TV shows from popular services and to play games. With a new, easier-to-use remote and smart home integration, it is one of our favorite TV upgrades this year. So whether you are watching Netflix, HBO Max or Apple TV+, the latest model is an excellent addition to your TV setup.
Buy at Best Buy for $179.99 and at Walmart and Amazon for $169.
Sonos Beam (Gen 2) Soundbar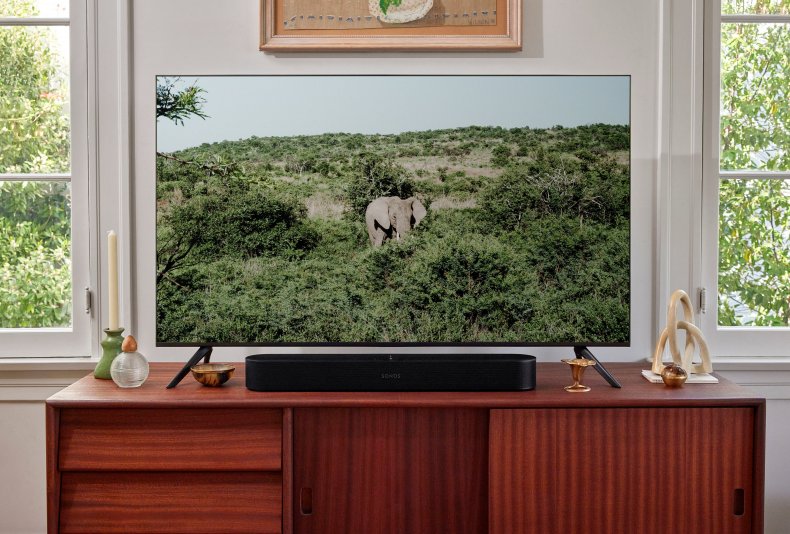 The Sonos Beam (Gen 2) soundbar is a compact soundbar with support for Dolby Atmos that also allows for the nifty trick of adding on additional speakers by pairing the Beam with the Sonos Sub and other Sonos speakers. You can even use the Ikea Symfonisk speaker lamps as surround speakers if you want. Check out our full review of this superb soundbar.
Buy at Sonos and Best Buy for $449.
Samsung Q90A TV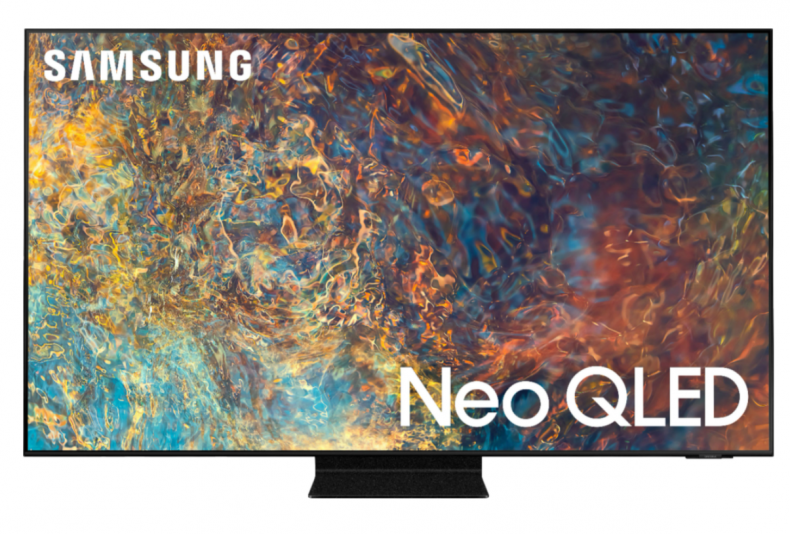 The Samsung Q90A 4K TV is an impressive upgrade with 120 frames per second support while gaming on the Xbox Series X or PS5, and low input lag with an automatic low latency mode. This is an excellent TV upgrade with deep blacks, thanks to Mini LED backlighting and bright, vivid colors. The smart TV feature is excellent, and the set includes Apple AirPlay 2. Read our full review of this set to learn more.
Buy at Samsung, Best Buy or Amazon for $1,699.99.
XGIMI Horizon Pro 4K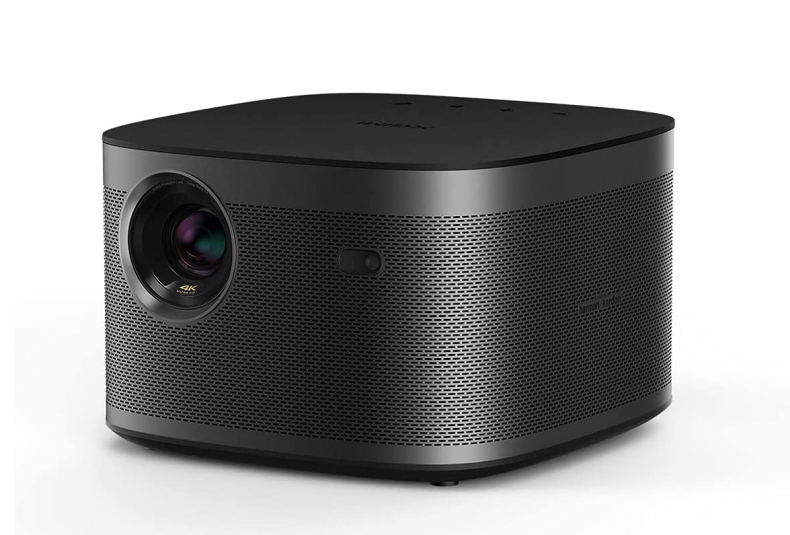 The XGIMI Horizon Pro 4K is a compact projector that can deliver up to a 200-inch screen, is super bright at 2,200 lumens, and automatically adjusts screen size to match the wall or surface you are projecting on, even from an angle. It includes Android TV and supports Chromecast for screen mirroring. You can also connect streaming apps or game consoles through HDMI.
Buy at Amazon for $1,699.
AirPods Pro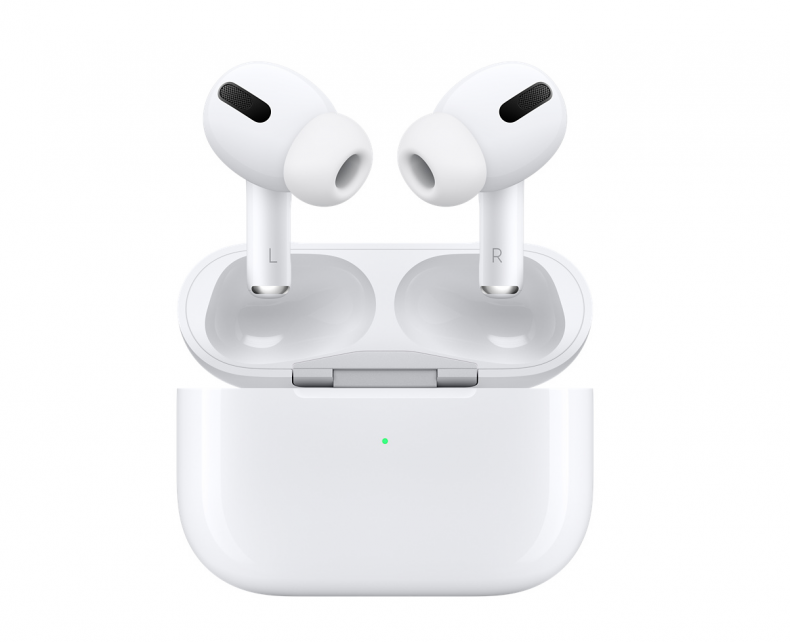 AirPods Pro is our favorite pick for pairing with the Apple TV if you want to watch TV in a common space without bothering someone. The AirPods Pro seamlessly connect to the Apple TV and support Spatial Audio for an immersive experience. This is handy for watching movies or TV late at night, or for watching while sharing a space with a partner or roommate during the day.
Buy at Best Buy for $219.99, at Verizon for $199.99 and at Amazon for $189.99.
LG C1 OLED TV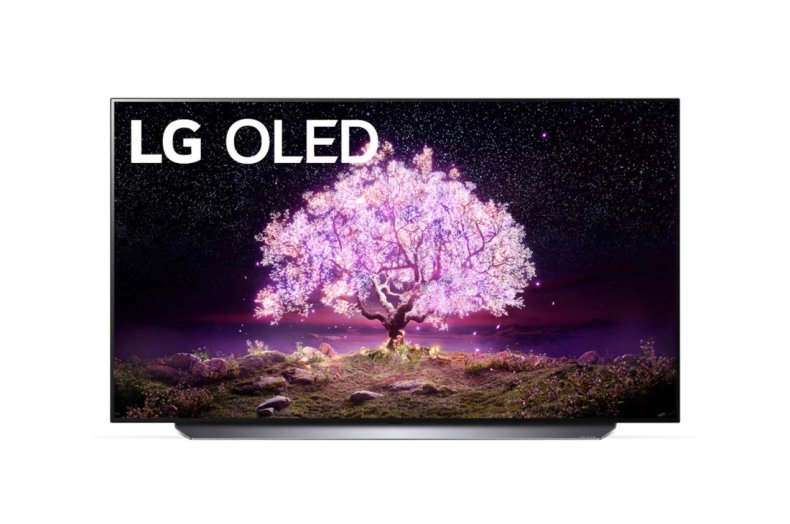 The LG C1 OLED TV is the best OLED TV to pick in 2021. The C1 also includes a Game Optimizer menu that helps gamers take full advantage of this set with updated features to make already stunning images look better. Available in 48-inch, 55-inch, 65-inch and 77-inch sizes, there is one to fit any room. The 48-inch size is proving quite popular with gamers.
Buy at Amazon, Best Buy and LG for $1,099.99.
Xbox Series S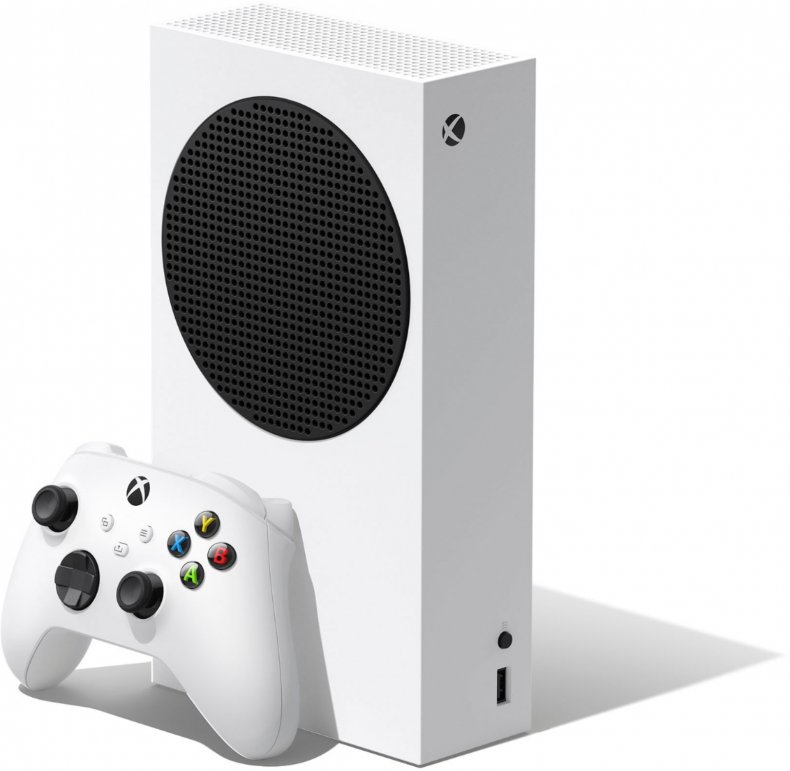 The Xbox Series S is a great console for most gamers. It includes support for playing games in up to 120 Hz at 1440p and streaming in 4K. This is part of the latest batch of consoles, and it's compatible with all the new Xbox games as well as many older ones. When combined with Xbox Game Pass Ultimate, there's never a dull moment, thanks to over 100 games, including new releases like Forza Horizon 5 and Halo Infinite. Unlike most new consoles, you can actually find this in stock at most retailers.
Buy at Best Buy for $299.99.
Newsweek may earn a commission from links on this page, but we only recommend products we back. We participate in various affiliate marketing programs, which means we may get paid commissions on editorially chosen products purchased through our links to retailer sites.