9/11 First Responder Says Mitch McConnell Has 'Different Views on What Humanity Is' After Funding Meetings
A 9/11 first responder told CNN that Senate Majority Leader Mitch McConnell has "different views on what humanity is" after meeting with the top Republican in Congress over funding healthcare and assistance for those impacted by the 2001 terrorist attacks.
John Feal and Michael O'Connell, who were both first responders to the 9/11 attacks, appeared for an interview with CNN's New Day on Tuesday morning to discuss their ongoing struggle to secure permanent funding for victims of the tragedy. Both men planned to head to Washington, D.C. following the interview to meet with the McConnell, who represents Kentucky, and other lawmakers. But when asked how previous meetings with the Senate majority leader have gone, Feal responded: "they weren't good."
"We have different views on what humanity is," Feal said. "We have different views on how politics actually helps people. We have different views on life. And I'm hoping today that we challenge his humanity and Mitch McConnell has a chance to show America that Republicans and Democrats can come together for truly a bipartisan issue."
O'Connell is frustrated that 9/11 first responders are still fighting to ensure they receive funding 18 years after the attacks.
"That day, we fought to bring this country back and you didn't think you'd be fighting 18 years later," he said. "So, these people need to realize that they work for the American people, and there's American people suffering out there."
Congress currently must annually renew the the 9/11 victims compensation fund, which is running short on resources. This is due largely to a growing number of claims. Back in 2015, just under $7.4 billion was allocated for the fund to be dispersed over the next five years, but over $5 billion of that had already been depleted as of February. Campaigners like Feal and O'Connell want Congress to simply make the funding permanent, instead of requiring them to continually fight to secure the money year after year.
Comedian and former host of The Daily Show Jon Stewart has been a prominent supporter of the 9/11 first responders. Earlier this month, Stewart gave an impassioned speech to Congress about the issue, harshly criticizing lawmakers for failing to take adequate steps to address the problem.
In his widely shared remarks, the comedian said he was "sick and tired" of hearing the terrorist attacks classified as a "New York issue."
"Al-Qaeda didn't shout death to Tribeca. They attacked America and these men and women and their response to it is what brought our country back," he pointed out.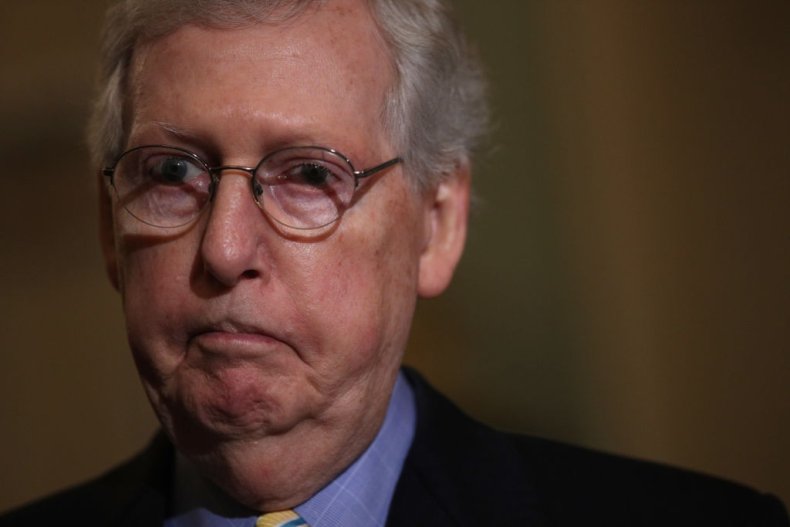 McConnell has responded to Stewart's criticism by saying he doesn't "know why he's all bent out of shape." The GOP politicians also said many things in Congress happen "at the last minute."
Feal has taken aim at McConnell and other Republican lawmakers before, arguing they are holding up the funding's approval.
"Now we're going to go to the Senate, where bills go to die, because it's run by a bunch of cranky old white men, who are trying to keep control of this country," he said in a previous interview with CNN this month. "Mitch McConnell, we're on our way. [Republican Senator] Lindsey Graham [of South Carolina], we're on our way."