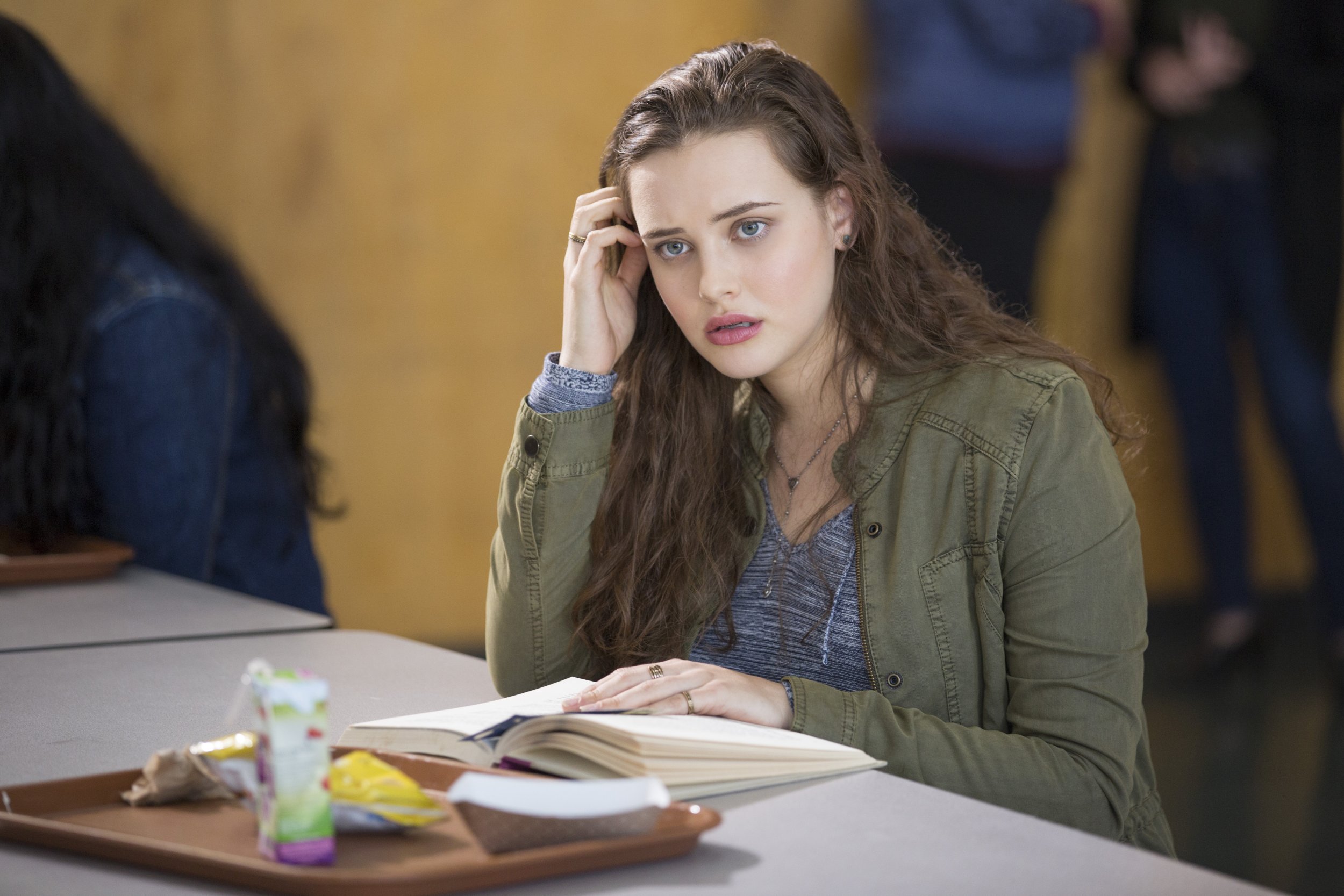 Updated | When a suicide is high-profile enough to garner media attention, there is a risk it could inspire copycats. There is also the possibility it will encourage people to seek help or look for warning signs in others. Such potentials multiply when the media is saturated with accounts of suicides, real or fictional, as has been the case in recent days.
On April 18, Steve Stephens, the so-called Facebook Killer, ended his life following a police chase in Erie, Pennsylvania. He had been the subject of a nationwide manhunt after he filmed himself killing a 74-year-old man and posted the video on Facebook. The next day, former NFL player Aaron Hernandez was found to have died by suicide while serving a life sentence for murder. (Days earlier, a jury had had found him not guilty in a separate double homicide.)
Meanwhile, a Netflix series titled 13 Reasons Why has garnered attention since its March 31 premiere. The show is about a young woman who kills herself but leaves behind cassette tapes to help people to understand "the story of my life" and "why my life ended," the character says in the first episode. And a podcast called S-Town, which made its debut March 28, has triggered similar scrutiny for its handling of the real-life suicide of one of its subjects.
Related: Teen suicide is contagious, and the problem may be worse than we thought
"We did take notice that there was sort of a sudden clustering of these topics coming up all at the same time," says Dr. Christine Moutier, chief medical officer at the American Foundation for Suicide Prevention. "Suicides are occurring every day, more than 120 per day in our country. So...is it surprising...that there was this sort of clustering effect? That's not a surprise."
Suicide is at an almost 30-year high in the United States. In 2014, the most recent year for which the Centers for Disease Control and Prevention has published data, suicide was the second-leading cause of death for all groups of Americans ages 10 to 34. For people in age groups between 35 and 54, it was the fourth-leading cause of death, and for those ages 55 to 64, is was the eighth-leading cause.
Numerous studies have found that when the media detail a suicide or its aftermath in a certain way, such as with sensational language or with specifics about the suicide method, it seems to give permission to some who are considering suicide.
If detailed in a certain, sensitive way, though, a media account can discourage people from ending their lives. Moutier points to the case of Nirvana frontman Kurt Cobain, whose 1994 suicide actually lowered the suicide rate in the area near where it occurred. "It seems much was done right by the media," researchers wrote in a 1996 study of Cobain's suicide and its impact, published in the journal Suicide and Life-Threatening Behavior. "The general message was 'great artist, great music...stupid act, don't do it; here's where to call for help.'"
More recently, in 2014, the National Suicide Prevention Lifeline (1-800-273-8255) said it received a spike in calls following actor Robin Williams's highly publicized suicide. Local crisis centers reported similar increases. "As much as a tragedy that this was, it allowed people to see that it's OK to reach out for help," Linda Leonard, executive director of the Long Island Crisis Center, told Newsweek at the time. Still, not all of the reactions to Williams's death were seen as appropriate; the American Foundation for Suicide Prevention criticized a tweet by the Academy of Motion Picture Arts and Sciences that seemed to depict suicide as a successful solution to Williams's struggle.
Some suicide prevention advocates are concerned that the recent media accounts have been less than appropriate. Australia's National Youth Mental Health Foundation (also known as headspace) and others have voiced concerns about 13 Reasons Why, which has inspired memes and products on Etsy that seem to make light of the subject matter. Young people are especially prone to the contagion effect, studies have found, and advocates claim that the show makes the risk of contagion worse.
People behind the Netflix series have said they intended to destigmatize the subject. In a Netflix featurette, singer and actress Selena Gomez, who helped produce the show, says, "We wanted to do it in a way where it was honest, and we wanted to make something that can hopefully help people, because suicide should never, ever be an option." Netflix also launched a website affiliated with the series that contains crisis information.
"The main message is that suicide is a leading, yet preventable, cause of death," Moutier says. "The media has a clear role to play in that."
This article has been updated to clarify a quote by Dr. Christine Moutier.