As Abbott Promised Transparency, Uvalde School Police Chief Kept in Secrecy
Texas Governor Greg Abbott previously called for "transparency" in the investigation into the Uvalde school shooting, however the chief of the Uvalde schools police department has remained in private, as he recently testified in front of a closed-door committee.
On Tuesday, Pete Arredondo, the chief of the Uvalde Schools Police Department appeared in front of a Texas House of Representatives committee hearing to speak about police response to the shooting incident at the Robb Elementary School, which left 19 students and two teachers dead. The meeting, however, was closed to the public and a reporter from ABC News said that Arredondo was snuck in through the back door of the hearing avoiding the public and media.
The closed-door committee hearing came on the day Abbott's office issued a statement speaking about "transparency" amid the ongoing investigation into the police response to the shooting.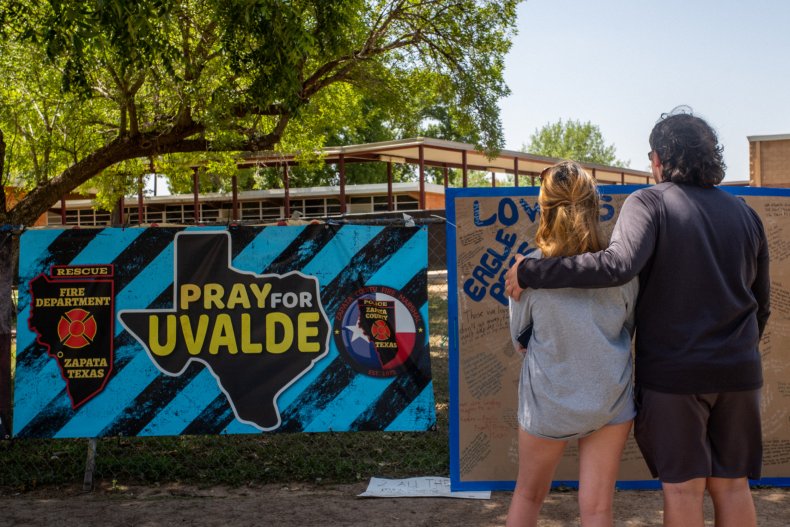 "Governor Abbott has been adamant since day one that all information relating to the tragedy at Robb Elementary School be shared with the victims' families, the Uvalde community, and the entire state. As people are aware, the Governor immediately made available his handwritten notes from a briefing with public officials to provide greater transparency," Abbott's office said in a statement. "The Governor and his office will continue making all available information public, including the full results of the ongoing investigation by the Texas Rangers and the FBI. The Governor wants all facts of this tragedy to be made public as quickly as possible and will do his part to achieve that goal."
According to KXAN news in Texas, state Representative Dustin Burrows, who serves as the chair of the committee where Arredondo testified, said that the hearing was closed to the public due to its "quasi-judicial nature."
"We've just now begin to see some things, to talk about some things, and I don't want to be more part of the problem by giving a real time accounting until we can be accurate," the state representative said, according to KXAN.
Since the school shooting incident on May 24, police and some Texas officials have faced criticism for the information that has been released. Arredondo has continued to face backlash, as he was the incident commander for the shooting, as previous reports indicated that he wanted to wait until more officers arrived to engage the subject. However, on Monday, the Austin American-Statesman obtained surveillance footage that showed numerous police officers inside the school just moments after the shooter arrived.
Newsweek was directed to Abbott's statement issued yesterday after reaching out to his office for comment.