With the Supreme Court reportedly set to strike down Roe v. Wade, abortion rights activists are preparing for a time when medication abortions might be the sole alternative for women living in states where surgical abortions are banned.
An initial draft majority opinion written by Justice Samuel Alito and obtained by Politico showed the court leaning towards striking down the landmark decision on abortion rights that has stood for 50 years, although a final decision is not expected for another two months.
Termination of pregnancy by medication abortion requires women to take two different drugs, mifepristone and misoprostol. The combined protocol can be used safely to end pregnancies up to the first 10 weeks, according to KFF, a non-profit health policy organization.
Medication abortions now account for more than half of all U.S. abortions, according to the Guttmacher Institute.
The importance of access to medication abortions has been increasingly in the spotlight since the implementation in Texas of a ban on abortion after six weeks, a law that remains in effect after the Supreme Court effectively refused to block it.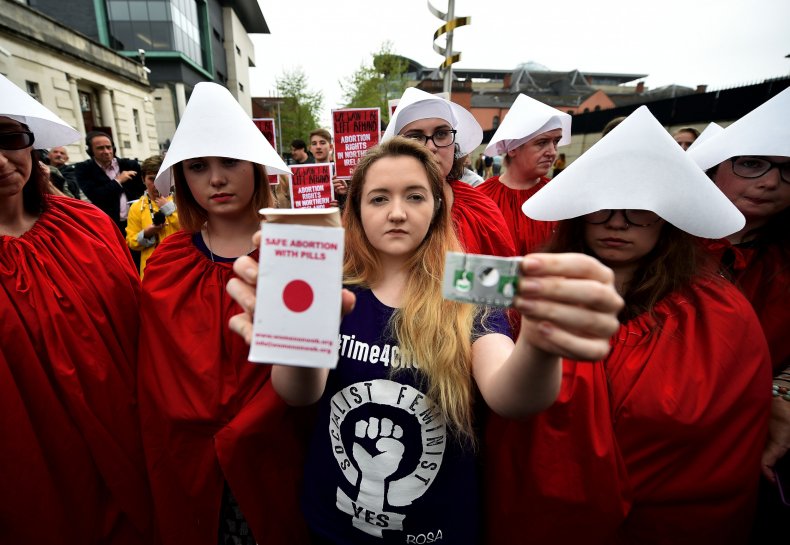 Battle for online access to abortion revs up
The main battle for access to medical abortion is rapidly moving online.
The pills are available online for around $150, with financial aid also accessible, according to shoutyourabortion.com, an advocacy group that encourages women to talk openly about their abortions in an effort to make the subject less taboo.
The group argues that what it calls "abortion-by-mail" can provide a much-needed option for women living in the 26 states that are likely or certain to ban abortion in the event that Roe v. Wade is overturned, according to the Guttmacher Institute.
Aid Access, a private European initiative of doctors and abortion rights activists, provides online consultation and prescription of the medications directly to 20 U.S. states. For women living in other states, the group uses European doctors to prescribe and overseas pharmacies to supply the pills. Requests to AidAccess from women in Texas nearly tripled in the three months after the new Texas legislation took effect.
Smaller sites, such as Hey Jane, provide medication to women in six states.
Other sites providing medicine abortions via telehealth to women from eligible states include Just The Pill, which dispenses to women in Minnesota or Montana, and Abortion on Demand, which supplies medication to women in 20 states. Both sites suggest alternative sources of support for women from states with restrictions that make them ineligible.
State and federal restrictions add complications
Access to medication abortions has been complicated by the fact that 32 states currently only allow physicians to provide abortion pills, while 19 states restrict the use of telehealth—remote consultations with doctors—for medication abortions, according to KFF.
On the federal level, there has been a legal challenge to the Food and Drug Administration's (FDA) Risk Evaluation and Mitigation Strategy (REMS) of 2011, which permitted only medical providers certified by the manufacturer to prescribe and dispense mifepristone, making it impossible for patients to get the medication directly from a pharmacy or by mail.
In 2017, the American Civil Liberties Union (ACLU) challenged the REMS requirements, citing the low rate of complications linked to medical abortions.
In December 2021, following a review of its strategy, the FDA eliminated the in-person dispensing requirement for the drugs and expanded distribution to certified pharmacies and clinicians, although the change does not affect those states restricting telehealth for medication abortions.
Correction 5/3/22, 2:30 p.m. ET: This article was updated to reflect that Hey Jane provides medication to women in six states, not five.