Adam Kinzinger Accuses McCarthy of 'Begging' Marjorie Taylor Greene to 'Stay in Power'
Representative Adam Kinzinger, an Illinois Republican, knocked House Minority Leader Kevin McCarthy, a California Republican, accusing him of "begging" Representative Marjorie Taylor Greene to help him maintain his "power" in Congress.
Greene, a staunchly pro-Trump Republican from Georgia, on Thursday said that McCarthy doesn't have the "full support to be speaker" if the GOP takes control of the House in the 2022 midterms. The congresswoman made the remark during an episode of Florida GOP Representative Matt Gaetz's podcast.
Then on Friday, Greene tweeted that she just had "a good call with" McCarthy, saying she liked his future plans.
Kinzinger—who has been highly critical of Greene, McCarthy and Trump—took aim at his Republican colleagues in a series of Friday and Saturday Twitter posts.
"Here is real strength, when Kevin McCarthy has to call a freshman begging for permission to stay in power. What has Kevin promised? The people deserve to know @GOPLeader ?" the Illinois Republican wrote in a tweet on Saturday.
Previously on Friday, he shared the news of Greene's criticism of McCarthy, writing: "I hate to LOL this but I must, @GOPLeader is a living example of what happens when you try to hug a skunk. Marjorie Taylor Greene says Kevin McCarthy 'doesn't have the votes.'"
Then on Friday, Greene posted to Twitter touting what she described as a "good" conversation with the House Minority Leader.
"I just got off a good call with @GOPLeader. We spent time talking about solving problems not only in the conference, but for our country. I like what he has planned ahead," she wrote.
Kinzinger quickly weighed in. He initially wrote: "Hahahhahahahhaa I bet."
Then in a follow-up post, the GOP congressman added: "Ask some of the normal members when they last talked to Kevin? Been a while for most."
McCarthy's spokesperson Matt Sparks told Newsweek on Saturday that the House Minority Leader didn't have any comment. Sparks then said that Kinzinger "doesn't have a clue what he is talking about—probably because no one wants to talk to someone whose only objective in Congress is getting a contributing role at MSNBC."
Speaking to Gaetz during the Thursday episode of his podcast, Greene criticized McCarthy's leadership. "We know that Kevin McCarthy has a problem in our conference. He doesn't have the full support to be speaker," she said.
"He doesn't have the votes that are there, because there's many of us that are very unhappy about the failure to hold Republicans accountable, while conservatives like me, Paul Gosar, and many others just constantly take the abuse by the Democrats," Greene complained.
Gosar, an Arizona Republican, and Greene have both been stripped of their committee assignments in the House over their controversial actions.
House Republicans have expressed growing confidence about their ability to take over the legislative chamber after next year's midterm elections. Democrats only control the House with the narrowest of majorities, while historical precedent shows that the party of the president in the White House generally loses a substantial number of seats during the midterms of their first term.
McCarthy aims to become Speaker of the House if the Republicans actually wrest power from the Democrats. However, it's unclear—as Greene noted—whether he has the votes to secure the position. Although McCarthy has remained largely loyal to Trump, some pro-Trump Republicans in the House GOP Conference feel he has not done enough to support the former president's faction of the party.
Some conservatives have also floated the idea of electing Trump as House Speaker if Republicans take back control. Although Trump does not serve in Congress, the Constitution does not technically require the Speaker of the House to be chosen from among elected members. If the majority of House lawmakers wanted Trump to be speaker, he could technically be elected.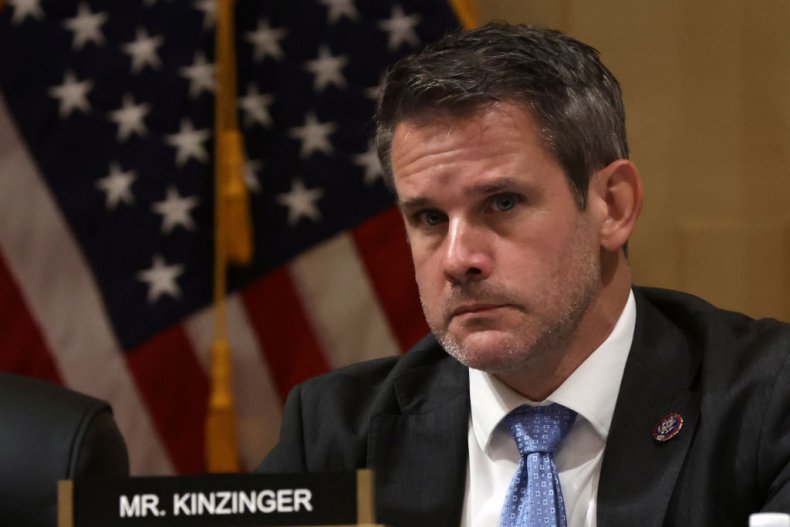 "I think Kevin McCarthy has a really long year ahead of him," Politico's Rachael Bade told CNN on Saturday, explaining that McCarthy "needs" Greene's vote to be Speaker.
"He needs her support in order to get the gavel. I think what you'll be seeing for the next few months, for a year, anytime Kevin McCarthy does anything to infuriate Marjorie Taylor Greene or infuriates Trump—they're going to be lording it over his head," the journalist said.