Adam Kinzinger Can't Understand Why Trump Fans Went to Iowa Rally to 'Worship a Loser'
Illinois Representative Adam Kinzinger has said that he can't understand why supporters of former President Donald Trump went to a recent Iowa rally to "worship a loser."
The Republican congressman made his comment during a Sunday evening interview on CNN Newsroom with anchorwoman Pamela Brown. Brown noted that Trump spoke at his first rally since leaving office, in Wellington, Ohio on June 26. There, Trump repeated his repeatedly debunked and baseless claim that the election was stolen from him due to an unprecedented nationwide conspiracy of voter fraud.
Brown asked Kinzinger whether he agreed with Utah Senator Mitt Romney, who compared Trump's rally to professional wrestling. "I think people recognize it's a lot of show and bombast," Romney said, "but it's going nowhere. The election is over. It was fair."
In response to Brown, Kinzinger called the rally, "a rally of a loser president," adding, "He's the first president to lose re-election in decades."
"I don't know why these folks would go there and, in essence, ogle at and...worship a loser, but they did," Kinzinger said.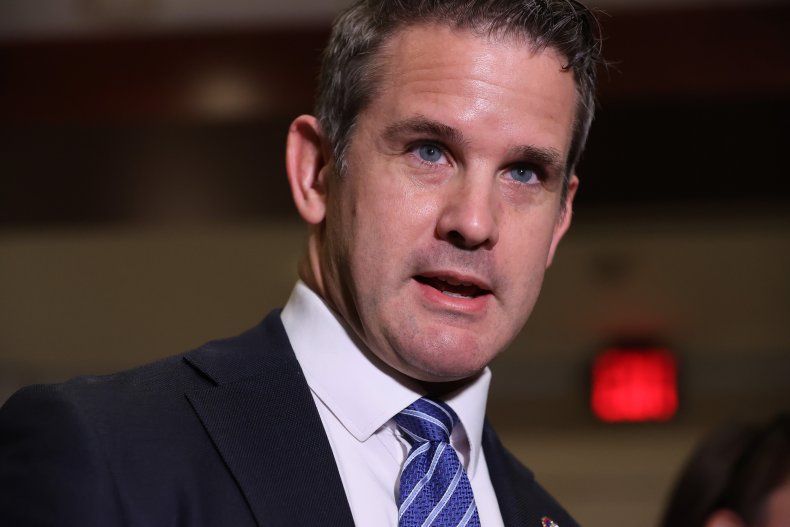 Kinzinger also blasted Republicans who have stayed silent about Trump's claims of election fraud. In his interview, Kinzinger referred to Trump's claims as "the big lie," a term that refers to a propaganda technique of deliberate mass deception made mainstream by Adolf Hitler and his Nazi officers.
Kinzinger also blamed House Minority Leader Kevin McCarthy for "resurrecting" Trump's political life by attending Trump's meeting with Republican leaders several weeks after the January 6 insurrection. Kinzinger said he hasn't spoken personally with McCarthy since the insurrection.
Kinzinger has since become increasingly vocal against Trump and has set himself against pro-Trump Congress members, like Georgia Representative Marjorie Taylor Greene and Florida Representative Matt Gaetz.
Kinzinger was one of the few House Republicans who voted to certify the Electoral College victory of Democratic President Joe Biden. Kinzinger also voted to impeach Trump for inciting the January 6 Capitol riots.
However, throughout Kinzinger's career, 90.2 percent of his congressional votes have aligned with Trump's positions, according to the political statistics site FiveThirtyEight.
Kinzinger voted agreed with Trump's position on not expanding housing assistance and healthcare provisions in the Affordable Care Act during the pandemic. Kinzinger also voted in line with Trump against providing disaster relief to Puerto Rico, restoring net neutrality protections, requiring background checks for all firearms purchasers and against impeaching Trump for obstruction of justice and abuse of power in December 2019.
Newsweek contacted Kinzinger's office for comment.