Representative Adam Kinzinger, an Illinois Republican and military veteran, said that he felt "real evil" more strongly than he ever had before when President Donald Trump's supporters attacked the U.S. Capitol on Wednesday.
Hundreds of the president's supporters stormed into the nation's Capitol on January 6 as Congress met to count the Electoral College votes and certify President-elect Joe Biden's win. Trump, who baselessly claims that the election was stolen through widespread voter fraud, had urged his supporters during a rally in Washington that morning to "fight harder" and to march to the legislative building. Five people died as a result of the riot that ensued.
As the attack unfolded, Kinzinger—a former U.S. Air Force pilot who flew missions in Iraq and Afghanistan—was one of the first Republicans to blame Trump for the violence, calling the assault a "coup attempt" in a tweet. Kinzinger tweeted about it again on Sunday, describing the ominous way the riot made him feel.
"I haven't yet said this publically, but I want to now. On Wednesday I felt literally and real evil as the insurrection went down. It is not something that happens much, but I've never felt it stronger than that day," the Republican congressman wrote.
"Mass deception," he added, in an apparent reference to Trump's unfounded claims about voter fraud.
As the attack continued on Wednesday afternoon, Kinzinger called out Trump directly. The GOP lawmakers said "this happens when people are lied to and misled by a weak self absorbed man." The next day, Kinzinger released a video on social media in which he called on Vice President Mike Pence and the Cabinet to invoke the 25th Amendment to remove Trump from office over inciting his followers to violence.
Many in the mob of overwhelmingly white Trump supporters were carrying Confederate flags and other racist symbols. Some rioters chanted "hang Mike Pence," who Trump harshly criticized for refusing to unconstitutionally attempt to overturn the election results, as a noose awaited outside. Prominent Republicans and Democrats have described the attack as "an insurrection."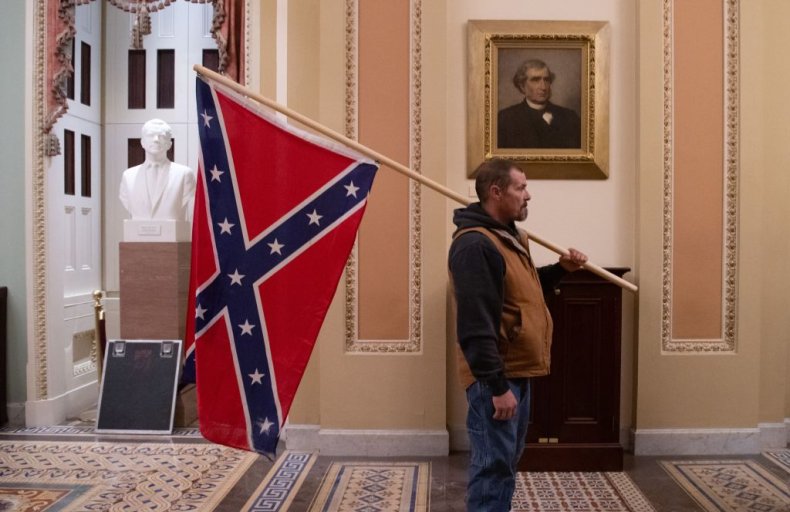 Trump's claims of widespread voter fraud lack evidence, and his attorneys have brought their credibility into question as they've filed dozens of lawsuits to overturn the election results in state and federal courts. More than 50 lawsuits brought by Trump and his supporters have been rejected, with even judges appointed by the president and other Republicans asserting that the often bizarre allegations aren't backed by evidence.
The election was "the most secure in U.S. history," said the Cybersecurity and Infrastructure Security Agency at the Department of Homeland Security in November. Trump's former Attorney General William Barr, who was widely seen as one of the president's most loyal and effective Cabinet members, said at the beginning of December that there was "no evidence" of voter fraud that would change the election results. Barr resigned several weeks later.
House Democrats appear set to impeach Trump a second time this week, which will make him the first U.S. president in history to be impeached twice. Whether the Senate votes to convict and ban Trump from ever holding elected office in the future remains to be seen, but it appears highly unlikely that the impeachment process will result in the president's removal before Biden takes office on January 20.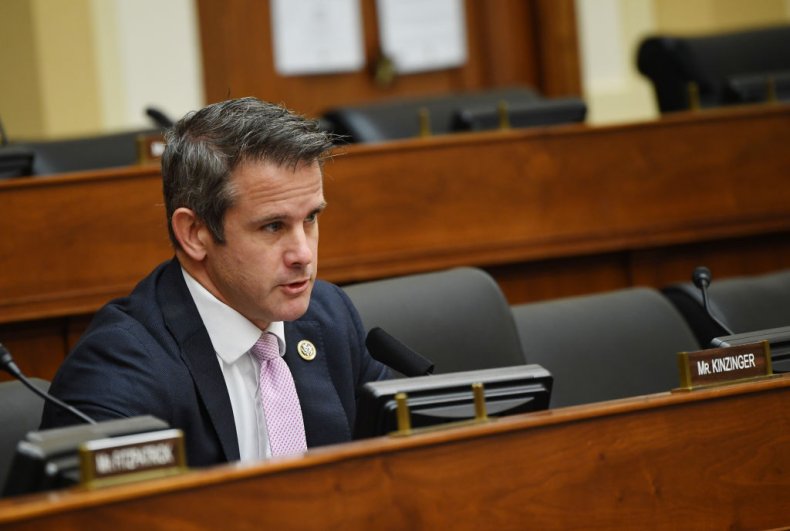 A two-thirds majority of senators is required to convict Trump and to bar him from running for elected office in the future. Several GOP senators have been highly critical of the president in the wake of the Capitol assault, and senators Lisa Murkowski of Alaska and Pat Toomey of Pennsylvania have said he should resign. But 17 senators would need to vote alongside the entire Democratic Caucus in order for the president to be convicted of "high crimes and misdemeanors."
Newsweek reached out to the White House for comment but did not immediately receive a response.