GOP Representative Adam Kinzinger lamented in a Wednesday evening tweet that "America deserves better politicians," commenting on Senator Ted Cruz's efforts to block President Joe Biden's ambassador nominees.
Cruz, a Texas Republican, has been holding up Senate votes on a number of Biden's diplomatic nominees as leverage to get a vote on sanctions against Russia's Nord Stream 2 pipeline. Meanwhile, many of Biden's diplomatic posts continue to remain vacant as the end of his first year in office rapidly approaches.
"The President has a right to his ambassadors. The country is harmed by not seating them.... It was harmful when they blocked Trumps, and it's harmful when we block Biden's," Kinzinger tweeted. The post shared an article about Cruz blocking the nominees and frustrating Democrats.
"Let's quit being children please. America deserves better politicians," the Illinois Republican added.
More than 50 of Biden's ambassador nominees await Senate confirmation. Cruz—along with Senator Josh Hawley, a Missouri Republican—is holding up votes on many of the nominees, even over the objections of some GOP colleagues.
"I want to see ambassadors confirmed. We need those people in-country, obviously," Senator Jim Risch of Idaho, the top Republican on the Senate Foreign Relations Committee, told Politico this week.
Cruz has repeatedly expressed his frustration after the Biden administration decided to waive sanctions against the Nord Stream 2 pipeline earlier this year. The pipeline will transport natural gas between Russia and Germany—making it an important project that connects a key U.S. adversary with a top U.S. ally.
Senate Majority Leader Chuck Schumer has been negotiating with Cruz to get the holds lifted on the ambassador nominees. However, it remains unclear how they will reach an agreement.
"We have been working over the past day to secure a lift on many of these holds," the New York Democrat said during a Wednesday speech on the Senate floor.
"If the senator from Texas offers a proposal that does not include lifting all State, Treasury and USAID nominees holds, we cannot come to an agreement," he warned. (USAID is the United States Agency for International Development.)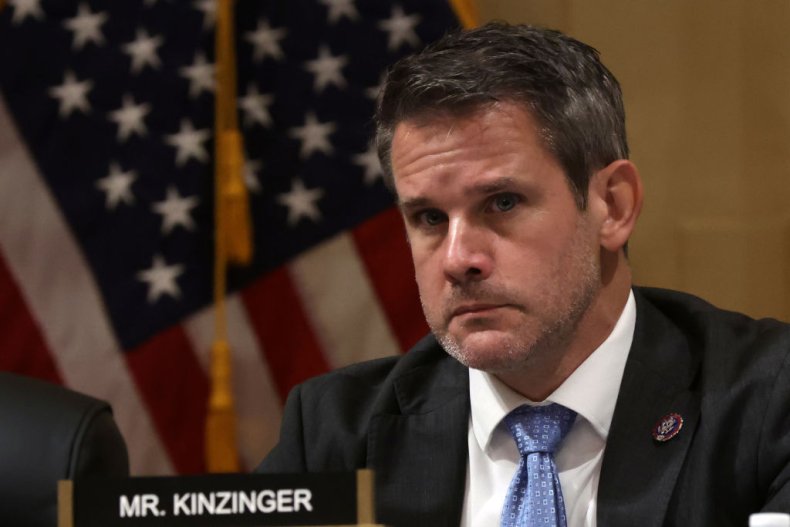 Newsweek reached out to Cruz's office for comment but did not hear back before publication.
Kinzinger, a staunch opponent of Donald Trump, has publicly criticized a number of pro-Trump Republican lawmakers in recent months. The congressman has taken issues with many of their actions in Congress as well as their loyalty to the former president. As a result, conservative House GOP members have repeatedly called for him to be kicked out of the House Republican Conference.