Adam Lambert on Turning to Soul and Away From 'Trend-Based' Pop Music, Pete Buttigieg and Channeling Freddie Mercury
During a hiatus from recording with Queen in 1985, Freddie Mercury released his debut solo album, Mr. Bad Guy, exploring pop and disco sounds very different from the signature stadium-filling rock fans were accustomed to hearing from him. Thirty-five years later, Adam Lambert, Mercury's spiritual successor, whose own career has been entwined with the Queen frontman's legacy, is following a similar path.
In March, Lambert, now 38 and over a decade removed from his introductory lap in the limelight on American Idol, will release his fourth studio album, Velvet. It's a departure from the pop-rock sound that catapulted him on to the music charts in 2009 and put him in Brian May and Roger Taylor's orbit for lucrative world tours as Queen + Adam Lambert.
Velvet is a decidedly more funk-soul record; early cuts from the album, like "Superpower," evoke 1970s and 80s Prince, Lionel Richie and George Michael. Lambert's latest single, "Roses," leans so heavily into this retro funk sound that he has even enlisted Chic's Nile Rodgers to feature. "Roses" serviceably marries Lambert's breathy, midtempo vocals with Rodgers' unmistakable guitar chops for a satisfying throwback to the 70s.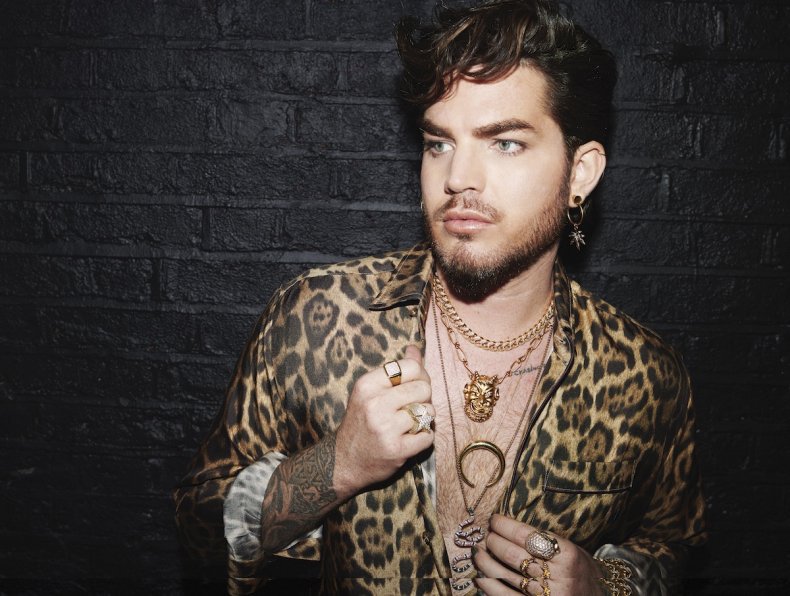 Lambert's journey into musical genres past, to a time before he was even born, is a "love letter to that music I grew up with," he says. "I grew up in a house with vinyl and my parents played great stuff from the 70s. I wanted to lean into something that had a little more soul in it. I wanted to do a little less glossy pop, less dance, and a little more towards what formed my love and understanding of music in the first place."
Glossy pop sells, of course, but Lambert says that after a decade of experience in the music industry, he no longer feels he needs to try to chase Billie Eilish or Roddy Rich on the charts, or eke out a song similar to something already on the radio. "Like a lot of creative industries, [music] is very trend-based. You have people that are trendsetters and you have people that are jumping on a bandwagon of sorts," he says. "Not knocking it; even if they're following, they're successful."
"It's really easy to measure success by how many numbers, how many spins or streams... it's all great if you have high numbers in those places," Lambert says. But, he adds: "Something I've come to the conclusion of over the past couple of years is coming up with my own definition of success. On this project, my measure of success was: Does this feel real? Do I love it? And am I growing?"
Velvet is Lambert's first album not released by a major record label, Instead, it is on the independent label Empire. Whether by choice or necessity, the singer is embracing that change. "It was a concession I had to make to put out what I wanted. [That] outweighs the grandeur of being on so-and-so label. I feel more personal satisfaction," he says.
Thematically, Lambert, who is openly gay, says the lyrics on Velvet will continue to strive to uplift, inspire and empower his fans, many of whom identify as LGBT+. "One thing I've noticed with my fans over the years, we're both outsiders, the fanbase and me. Something they like a lot, and respond to, is the feeling of getting strength from stuff that I sing about," he says. "That was at the heart of a lot of these songs—inspire people, make them feel like it's OK to be 'other,' it's OK to be stranger than the norm."
There are no overtly political anthems on the record, Lambert says, despite its release in an election year. The forthcoming presidential election follows three years of hostility felt by the LGBT+ community as the Trump administration has banned transgender military personnel and argued before the Supreme Court that civil rights laws do not protect gay people from workplace discrimination. "I think in America, we're living through a time where the current political climate is divisive, it's designed to create enemies. I do think at the heart of it, there is an element of white supremacy at play," says Lambert. "All of that is disgusting to me. And as a member of the LGBTQ community, I feel like we are a minority group that's being targeted."
Still, there is some positive in the political climate in the U.S., for the divisiveness has given rise to Mayor Pete Buttigieg of South Bend, Indiana, becoming a frontrunner for the Democratic candidacy. Buttigieg polled strongly following the Iowa Democratic caucuses on Tuesday, sharing an early lead with Bernie Sanders. (The full results have not yet been revealed due to an error with the voting software.)
"I'm very proud to see somebody who identifies as gay running in a political election. It's very inspiring," says Lambert. But that doesn't necessarily mean an endorsement. Whether Lambert votes for Buttigieg will ultimately depend on the policies he puts forth, not his sexuality. "I think the identity politics are sort of an invitation ... it's a way to invite people to the party," he explains. "There's a certain amount of understanding that goes between the gay community and a gay candidate. But at the end of the day, people aren't blind to the issues at hand and those need to be weighed properly."
Lambert is coy about the Democratic candidates he's backing in the primary—"There's a couple that I really like," he says—but believes it "has to be someone that can knock this other guy [Trump] out of office."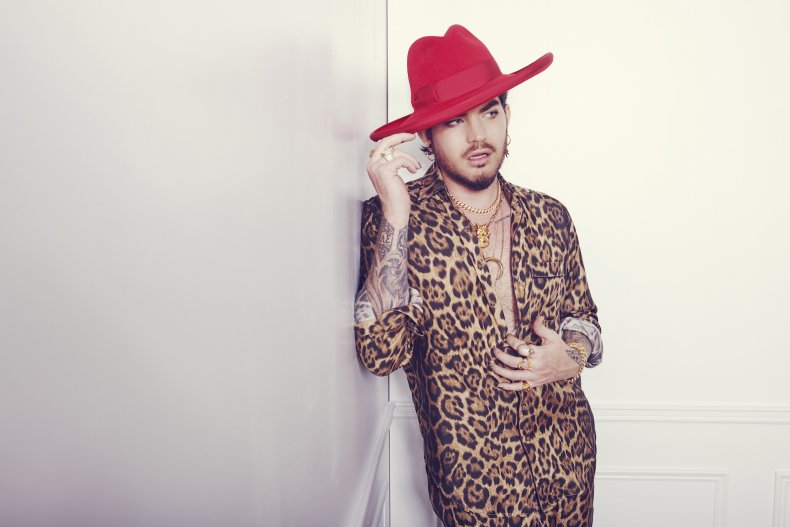 By the time the November election rolls around, Lambert will be winding down on one of his busiest years yet. More than 10 years have passed since American Idol, but this year alone, Lambert will release Velvet, headline a mini Las Vegas residency at the Venetian, embark on a European solo tour including a concert at London's vaunted Wembley Arena, and go out on the road again with Queen, first performing in Australia and New Zealand later in February, and then across Europe over the summer.
Those Queen shows, in which Lambert belts out Mercury's vocals on "Bohemian Rhapsody," "Radio Ga Ga" and "Don't Stop Me Now," have folded the singer into Queen's vast and enduring legacy, something Lambert couldn't have imagined when he auditioned for Simon Cowell and company on Idol.
"It's the gift that keeps on giving," says Lambert. "Brian and Roger should be up there playing their amazing music for their loving fans, and they need a singer, and I'm happy to fill the space. It is being of service and paying tribute to someone who I'm in awe of, and who's a hero of mine."
"When I get on stage, I think about Freddie, I think about trying to approach the songs with the same spirit, in the same direction that he wanted the songs to be approached in. And when I get dressed I definitely think, 'Would Freddie approve of this outfit?'" Lambert continues.
Can he feel Mercury in spirit, perhaps? "There's something. There's some sort of spirit in the air. There's something greater than just us going on [stage]."
"Roses" by Adam Lambert featuring Nile Rodgers is available to stream and download now. Velvet is released on March 20.
Tour information is available here.