Adam Levine's 'Emotional' Affair Grounds for Divorce—Lawyers
Adam Levine's lack of "physical" cheating wouldn't protect him in a potential divorce court, lawyers have said.
The Maroon 5 frontman certainly hasn't committed any crimes, but his behavior is being scrutinized this week amid allegations that the married musician had an affair with an Instagram model.
Five women have now claimed that the 43-year-old performer sent them inappropriate messages in the days after a 23-year-old model Sumner Stroh claimed she had a year-long affair with Levine, who is married to Victoria's Secret model Behati Prinsloo, 34.
Levine has since responded to the allegations and said that he had "crossed the line."
Prinsloo—who shares two children with Levine and has another baby on the way—has yet to comment publicly, but divorce lawyers have already been weighing in on her options and speculating if she will pursue a separation in light of her husband's behavior.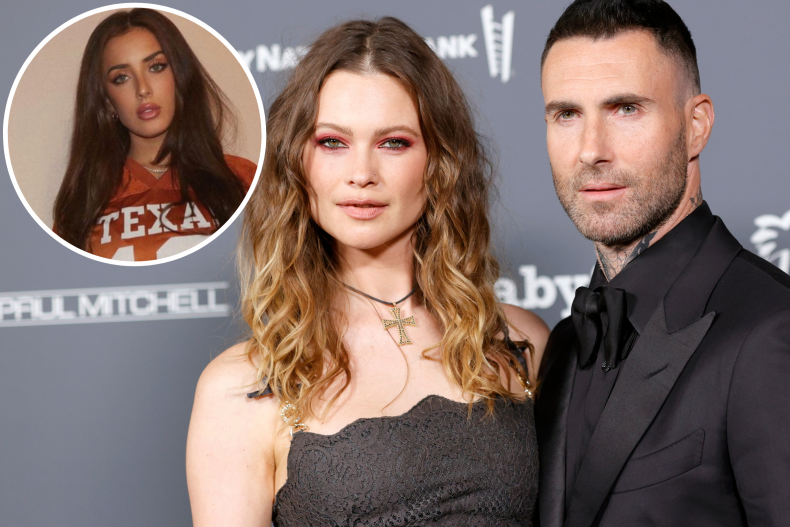 "Judges view emotional affairs the exact same way they view physical affairs," Evan D. Schein, a partner at Berkman Bottger Newman & Schein, told Newsweek.
"This is through a judicial lens that gives no weight to either. Believing that a judge is going to punish a spouse or make a ruling based on any emotional or physical affair is one of the biggest misconceptions that exists."
Jacqueline Newman, a divorce lawyer from the same firm, added that in many cases "emotional affairs can sometimes be even more devastating to a couple than physical affairs."
She added: "That said, a marriage can survive but it takes a lot of work to build back trust."
Carole Lieberman, M.D., a psychiatrist and the author of "Bad Boys: Why We Love Them, How to Live with Them and When to Leave Them," told Newsweek: "Though Adam denies he cheated in a 'physical' way, more and more women are coming forward, and at least one claims it was an actual (physical) affair. As Ricky Ricardo used to say, Adam's got 'a lot of 'splaining to do.'"
Meanwhile, celebrity attorney Frank Salzano said that while Levine had to address the rumors given his celebrity status, "his relationship would be best served—and repaired—by keeping the behind the scenes private."
Addressing the situation on Instagram this week, Levine admitted that he had "crossed the line," but that he didn't have an affair.
"I used poor judgment in speaking with anyone other than my wife in ANY kind of flirtatious manner.
"I did not have an affair, nevertheless, I crossed the line during a regrettable period in my life. In certain instances it became inappropriate; I have addressed that and taken proactive steps to remedy this with my family," he wrote.
"My wife and my family is all I care about in this world. To be this naive and stupid enough to risk the only thing that truly matters to me was the greatest mistake I could ever make. I will never make it again. I take full responsibility. We will get through it. And we will get through it together," Levine said.
Nancy Chemtob, a celebrity matrimonial and family law attorney, has urged Prinsloo not to let "judgment" ruin her marriage, telling Newsweek: "Behati Prinsloo has many options, of which none are great since she has been embarrassed publicly by Adam Levine's indiscretions."
Newsweek has reached out to Prinsloo and Levine's representatives for comment.