Is Adele's New Album '30' Any Good? The First Reviews Are In
The first reviews are in for Adele's fourth studio album 30 and the reactions range from lukewarm to red hot.
As well as including lead single "Easy On Me," the new record features other tracks that were debuted on her star-studded One Night Only special on CBS—the same special which saw her help a man propose and got viewers talking about her planet tattoo.
30 will finally launch on Friday November 19, 2021, but before that, music critics from around the world have shared their first opinions on Adele's latest album.
Here's what they make of the new LP...
Variety
The headline of Variety's review makes their thoughts on the new album clear. It reads: "Adele's 30 Is Her Emotionally Rawest, Riskiest and Best Record."
Chris Willman doesn't believe 25 was peak Adele, whereas with 30 she's "zagged to a richer, more compelling collection that feels like her best."
Willman even suggests that Adele's triumphant album about separation may even led to a rise in break-ups across the country.
Rolling Stone
The "best Adele album yet" is awarded a massive five stars by Rolling Stone.
Rob Sheffield compliments the "ferocious" album and Adele's "virtuosic" ability to shape her feelings into songs in the "key of her own damn life."
Los Angeles Times
The Los Angeles Times published several reviews from their journalists, but each of them spoke glowingly of the album.
Mikael Wood said the album is a "philosophical examination into why love fails and what it means for the people involved" and "offers deep thoughts on love's causes and consequences."
Meanwhile, Lorraine Ali gives Adele a backhanded compliment on 30 stating that the "expressive" album makes up for Sunday's "uneventful and distinctly non-revealing interview with Oprah."
The Independent
U.K. news website The Independent gives four stars to "a more diverse fourth record," according to Annabel Nugent.
Reassuringly, "the songs themselves are good" as they are "handsomely crafted ballads about love and its various agonies."
Nugent praises Adele's relatable lyrics that speak to the listener, "every bad feeling you've felt, she [Adele] has confessed to feeling too."
It's not all doom and gloom on the album, as the emotional tracks are blended with "happier love songs" with tracks like "All Night Parking."
NPR
Fans determined to weep their way through 30 may be disappointed according to NPR's Ann Powers.
She acknowledges that in the third decade of the 21st century at a time when there's not many big voices around, "it's tempting to view Adele as the last of something, but her genius is in confusing scale, in translating her grandeur into relatability."
Indeed, when Adele sings, "she sings with you," according to Powers.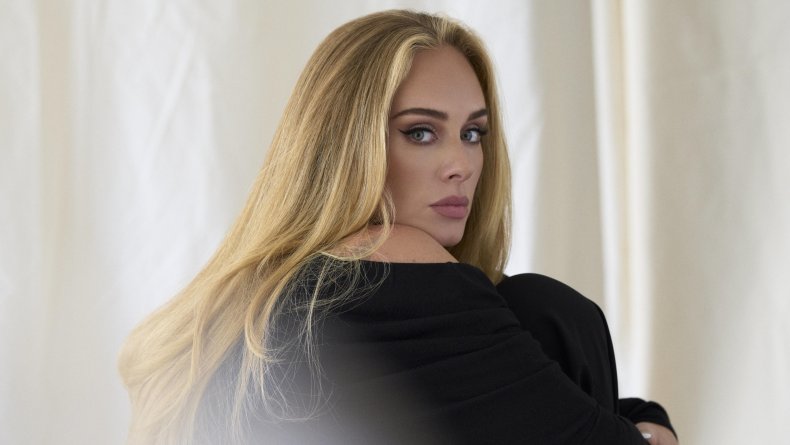 A.V. Club
Gabrielle Sanchez of the A.V. Club makes a bold comparison stating that Adele has often been influenced by Amy Winehouse, but it's more apparent than ever in 30.
The whole album "digs into arrangements that lean more toward jazz and soul," according to Sanchez.
The track "Cry Your Heart Out" is "high energy with gospel sounds" which harkens back to songs on Winehouse's album Back to Black.
Stereogum
Stereogum's "Premature Evaluation" suggests that 30 is Adele's "most tenacious work to date."
Reviewer Rachel Brodsky suggests the album may not be filled with popular singles, but the record shows more of "Adele the person than ever before."
An example of this openness comes on the R&B ballad "My Little Love," which features voice notes of Adele talking to her son Angelo.
NME
NME offers up plenty of compliments to 30 but still awarded the album just three stars.
Acknowledging that Adele is no longer "playing it safe" the new album experiments with bolder sounds which creates "intriguing but mixed results."
El Hunt says there are only three songs on the album ("Easy on Me," "Hold On" and "To Be Loved") that feel likes "classic Adele," while other tracks feel rawer, often showy, and the song "Oh My God" feels "helium-charged."
The Telegraph
British newspaper The Telegraph also awards Adele five stars and believes it to be Adele's best album yet.
Neil McCormick notes that listeners may be surprised to hear the amount of positivity on an album which highlights her divorce but is typically filled with "big, magnificently sung tunes."
Suggesting Adele is working through some things on 30, McCormick calls the album a "work of catharsis, therapy and succor."
DIY Magazine
The four and a half star rated album will have listeners questioning "did Adele just do that?," according to Emma Swann and DIY Magazine.
She claims that the the lyrics are the real masterstroke found in 30. "The pain, the self-flagellation (sometimes cruel, often mocking), the hope, the acceptance are expertly matched musically," writes Swann.
Those longing for a pop track from Adele will be interested to listen to "Can I Get It" which is "easily Adele's most conventionally 'pop' moment to date."
Adele's new album 30 will be released on Friday November 19, 2021.