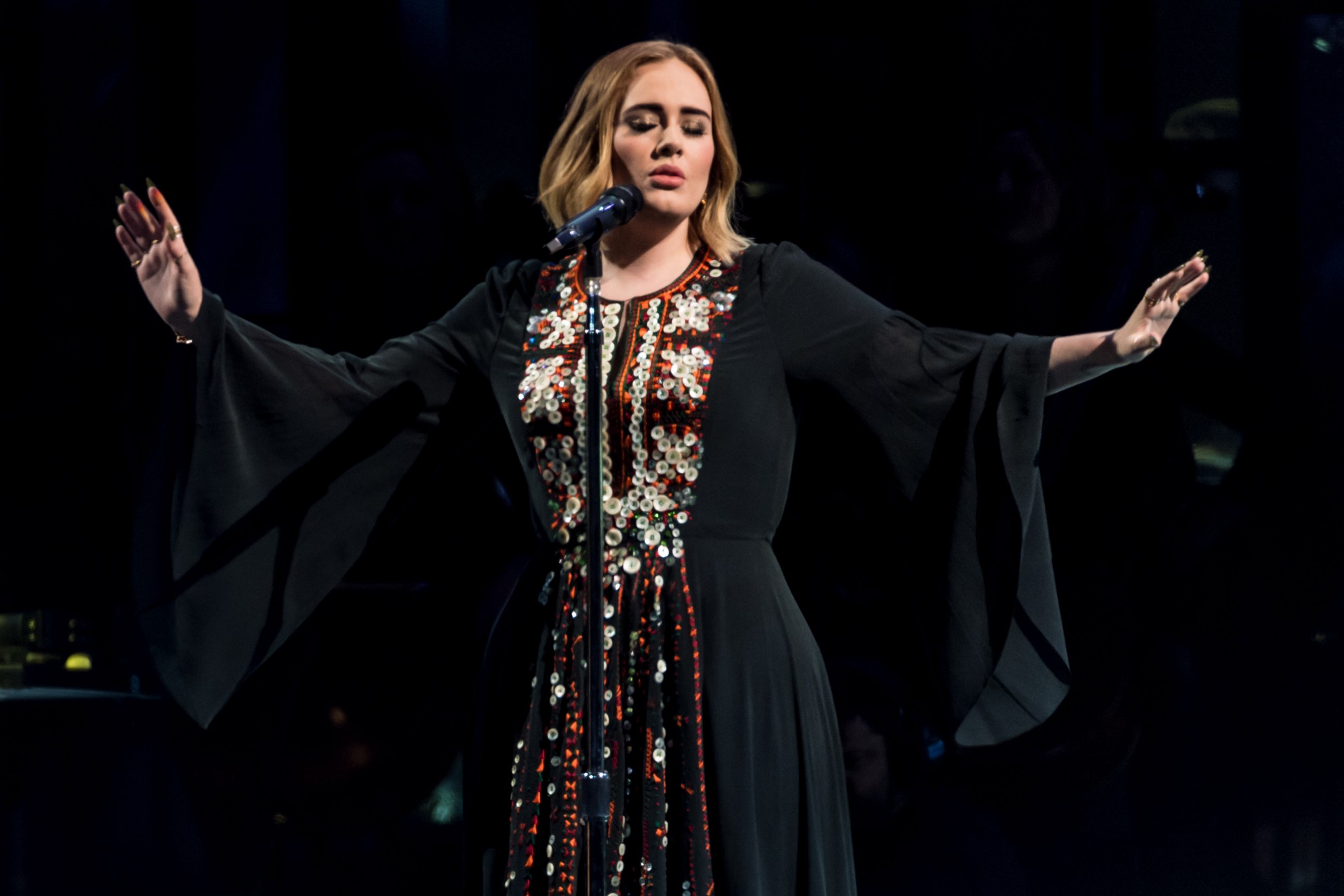 Fresh from headlining Glastonbury festival on Saturday, Adele is set to reap the benefits with her third studio album 25 once again on course for No.1 on the U.K. album chart this week.
The record, which has already sold a staggering 17.4 million units since it was released in November, climbs 13 positions on the chart to reclaim the top spot for a thirteenth nonconsecutive week. According to the Official Charts Company the record will see a 176 percent increase in sales this week.
25 was released to streaming services Apple Music and Spotify for the first time last Friday just in time for her Glastonbury set .
Adele's previous albums, 21 and 19 , are also set to re-enter the top 20. 21 , first released in 2011, is at No.9 in the midweek chart, while 19 is currently at No.13.
Over on the singles chart, the star's latest single "Send My Love (To Your New Lover)" is expected to reach No.7 in Friday's final chart, climbing from No.15 last week.
Glastonbury's Friday headliners Muse are also seeing an uptick in sales following their performance as their latest album Drones is currently at No.15 in the midweek chart.
Sunday headliners Coldplay are at No.6 with their record A Head Full of Dreams .
Adele's 15-song, 90-minute set won critical acclaim Saturday night. The Telegraph called her "utterly authentic" for talking to the 100,000-strong crowd in between songs, and the Independent said it was "impossible not to love her". (Maybe ask the fan whose face she burped in during a selfie.)