Adrienne Banfield-Norris Praised For Giving Olivia Jade Lesson on White Privilege
Olivia Jade Giannulli got some hard truths at her Red Table Talk this week, courtesy of Adrienne Banfield-Norris who is being praised for giving the influencer a frank lesson in white privilege.
The daughter of Lori Loughlin and Mossimo Giannulli, who are both serving prison sentences for their part in the college admissions scandal, 21-year-old influencer Olivia Jade is perhaps one of the most high-profile beneficiaries of the scheme.
Banfield-Norris admitted she was not in favor of Giannulli appearing on the Facebook Watch show alongside her daughter Jada Pinkett Smith and granddaughter, Willow Smith.
"I fought it tooth and nail," Banfield-Norris, 67, said. "I just found it really ironic that she chose three Black women to reach out to for her redemption story. I feel like here we are, [a] white woman coming to Black women for support when we don't get the same from them."
She added: "Her being here is the epitome of white privilege to me."
Giannulli's parents pleaded guilty in May for paying the University of Southern California $500k as a bribe so that Giannulli and her older sister, Bella, could attend.
Pinkett Smith had a different view to her mother, who she told: "I understand where you're coming from, but let me just be clear. I never want to be the thing that was done to me by white women."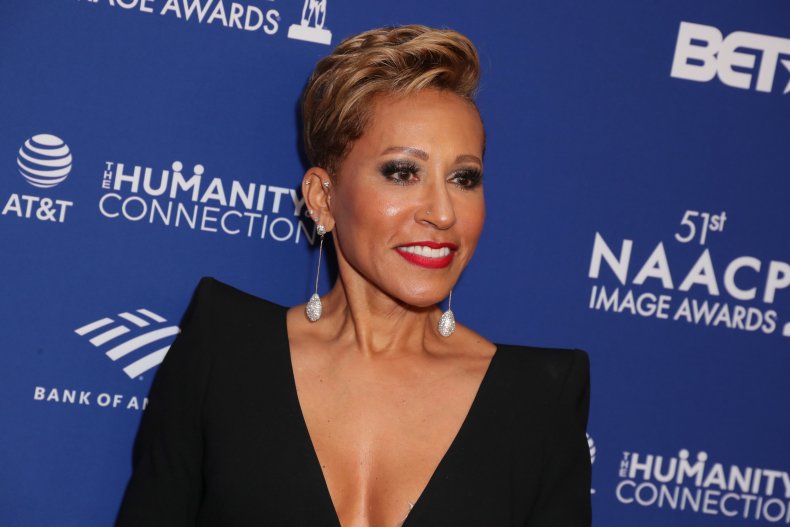 She added: "I also feel like this is a practice of compassion. To me, this young girl is reaping the repercussions of some actions of her parents."
Addressing Giannulli, Banfield-Norris asked: "Let me ask you if you have a clear understanding of what white privilege really is, now,"
"It was a big shift in my head knowing, 'OK, let's start recognizing where the wrongs are in that,'" Giannulli responded.
Later, Banfield-Norris said: "It's not our responsibility to raise her consciousness."
Banfield-Norris also asked the influencer: "Do you understand why different people in the community would be upset? Do you have any understanding of why I would be upset at your being here and what you all did and the harm that it caused?"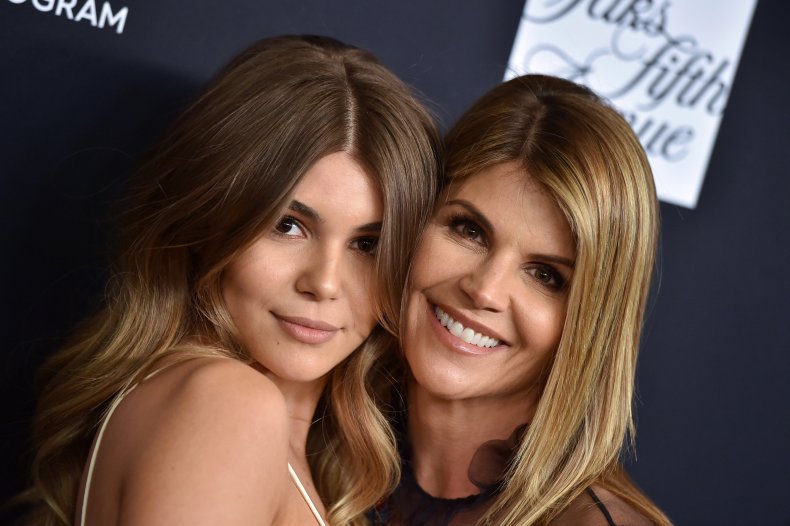 "I would also love to hear it from you. I feel like it's a good learning thing," Giannulli said. "We had the means to do something and we completely took it and ran with it. It really cannot be excused, on paper it's bad."
On Twitter, Banfield-Norris—who is affectionately known as Gammy—is receiving high praise from viewers who are applauding her clear, no-nonsense approach to addressing the scandal.
Sharing a clip of Banfield-Norris speaking, journalist Philip Lewis tweeted: "I really wonder if anyone has ever spoken to Olivia Jade like this before."
While writer Shanita Hubbard added: "Jada's mom is 100% correct. I refuse to watch the full interview. Right now a BW is in jail for using a different address to get her kid in a better school district. I would amplify the episode shining a light on *that* issue. Olivia Jade will be fine. #redtabletalk."
Author Bolu Babalola tweeted: "They should have listened to Gammy!!" along with a clip of Banfield-Norris, Pinkett Smith and Smith having a discussion about platforming Giannulli.
Another tweet reads: "Gammy is 1000% right. Jada and Willow are on that bulls***."
Olivia Jade's Red Table Talk is streaming now on Facebook.