Parents of Soldiers Killed in Afghanistan Want Probe Into Bounty Claims
Parents of U.S. military personnel who served in Afghanistan are demanding answers to accusations that Russia was paying Taliban-linked militants to target American troops.
Felicia Arculeo, whose son Cpl. Robert Hendriks died in an attack on April 8 2019, which reportedly may have been linked to a bounty paid by Russia's military intelligence unit the GRU, has called for an investigation into the claims.
Officials speaking to the Associated Press said this week that President Donald Trump and top White House officials had been briefed about the plan as early as 2019 but had been yet to take any action.
Trump has said that he was not aware of the arrangement and White House press secretary Kayleigh McEnany told a news briefing: "There was not a consensus among the intelligence community." Russia also denies the claims.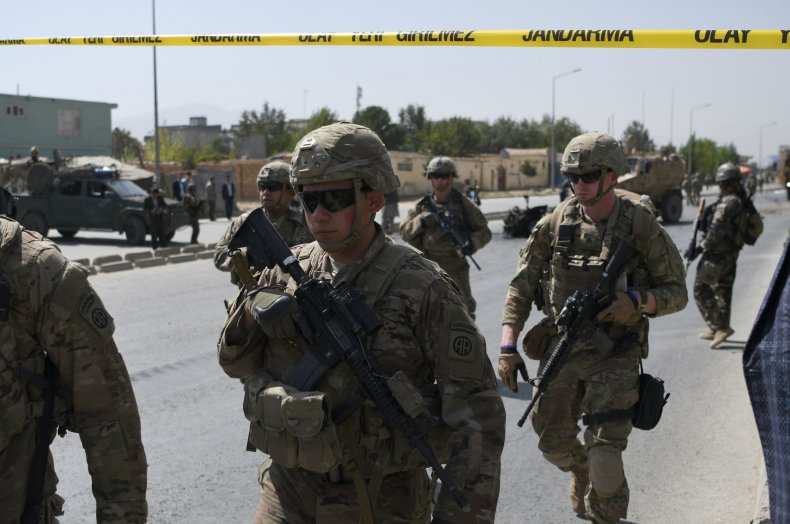 But Arculeo told CNBC that despite the White House's denial, the claims "should be investigated" even though, "at the end of the day, my son is still gone. He's still not coming home."
In her view, "the parties who are responsible should be held accountable, if that's even possible."
Hendricks' father, Erik Hendricks, who described himself as a Republican and a Trump supporter, told The New York Times, "You would think they would have had the best intelligence and the best backing over there."
"If I find out this information was given to this administration or a previous administration, because let's face it, who knows how long this could have gone on, the little faith I have in government would go down the drain," he said.
Shawn Gregoire's Army paratrooper son Spc. Michael Isaiah Nance, 24, was killed in July 2019 in by an Afghan soldier being trained by the U.S. military in Tarin Kowt, in southern Afghanistan.
"I would like for someone to be held accountable for this," she said.
"Considering that my son Isaiah was killed during an insider attack and it's almost been a year later and I don't have any reports on the final findings, I can't help but wonder if his death was caused by this," she told NBC 5.
"I would like to know, if the White House was informed, it seems they did, why wasn't anything done or precautions taken, and why weren't we notified," Gregoire said.
"If they had known about this, maybe they could have been on high alert, maybe they could have changed the ways they went out on missions."
Meanwhile Freeman Robbins, whose son Elliott J. Robbins, an Army medic who died in Afghanistan a year ago after his unit suffered significant casualties in an incident still under investigation, told the Times that regarding reports of bounties, "We don't know that this happened."
"I don't put it past the intelligence agencies of other countries to do things like this."
Newsweek has contacted the White House for comment.