Afrin Under Siege: Turkey Prepares to Crush Kurdish Enclave
Turkish forces have encircled the Kurdish city of Afrin in northwest Syria and are preparing to crush the Kurdish forces trapped there, CNN has reported.
Afrin is the primary objective of Operation Olive Branch, which began on January 20. The incursion is aiming to clear the Syrian province—which borders Turkey—of Kurdish militias that Turkey believes are terrorist groups.
The Syrian Observatory for Human Rights (SOHR), a U.K.-based monitoring group, confirmed that Turkey is now besieging Afrin, as well as 90 villagers and a nearby town. It said the only road into Afrin was now impassable due to Turkish artillery fire, the BBC reported.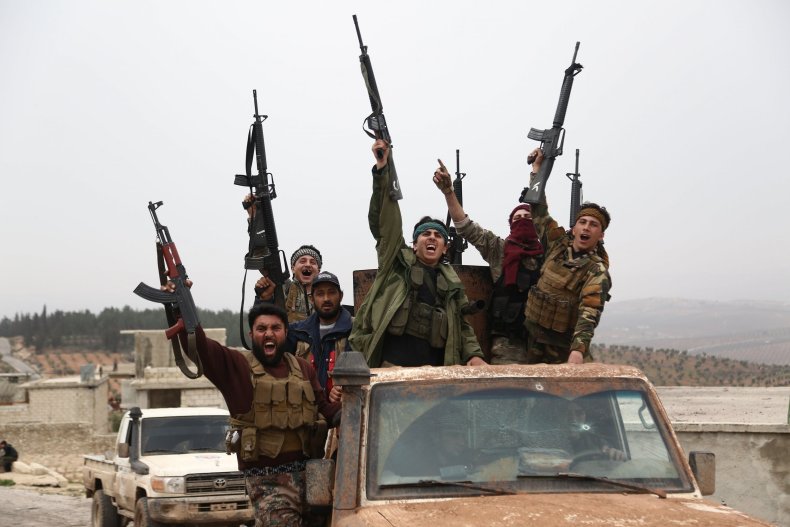 Nouri Mahmoud, a spokesman for the People's Protection Units (YPG), acknowledged that all roads in the area were being targeted by Turkish bombardment. But Mahmoud told Reuters that Afrin had been surrounded "from all directions" for some time, and accused Turkey of spreading false news to boost its troops' morale.
The Turkish General Staff claims that 3,393 militants have been "neutralized" in the operation so far. Turkey uses the term to mean killed, wounded or captured. Ankara says 43 of its own soldiers and 159 allied Syrian rebels have been killed. The SOHR puts the figures at 71 Turkish and 347 allied rebels dead.
The U.N. voiced its concerns at the prospect of protracted urban warfare in the densely packed city. On Monday, Secretary-General António Guterres warned that the fighting has already resulted in significant civilian casualties and displacement, while the region's infrastructure is being badly damaged. Casualty figures are only likely to grow for both sides if Turkish forces push into Afrin's center.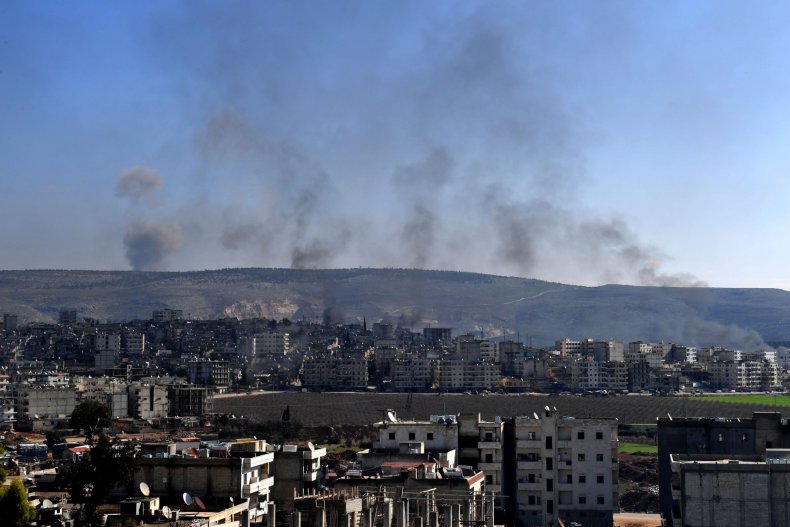 One of the most influential Kurdish groups in Afrin is the YPG. Turkey considers the militia to be a terrorist organization because of its association with the Kurdistan Workers Party (PKK), which has been fighting an insurgency in the southeast of Turkey since 1984.
The YPG is the dominant element of the Syrian Democratic Forces (SDF), which has been backed by the U.S. in its fight against ISIS. America's ties with the SDF has led to fears that it could find itself in a direct confrontation with Turkey, a fellow NATO member.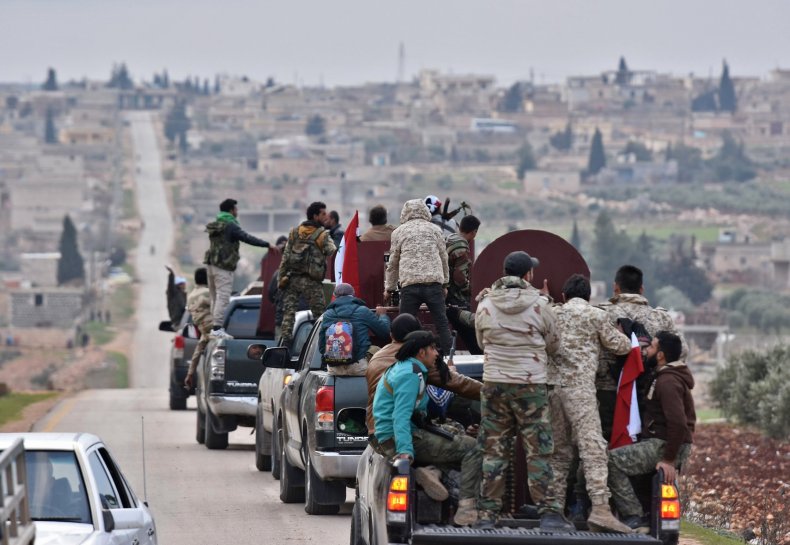 Kurdish fighters have been transferred to the Afrin region from other areas of Syria to combat the Turkish advance, leaving gaps in its operations against remaining ISIS elements in the Syria-Iraq border region. Turkey has requested that the U.S. halt such SDF redeployments.
Pro-Syrian government forces have also entered Afrin to support the Kurds against the Turkish incursion, but their arrival has done nothing to deter the advance.