AG Says Dr. Fauci 'Can't Recall Practically Anything' on COVID Response
Dr. Anthony Fauci was deposed by the Louisiana and Missouri attorneys general on Wednesday in a lawsuit investigating social media censorship during the height of the COVID-19 pandemic.
Republicans Jeff Landry, attorney general for Louisiana, along with Missouri Attorney General Eric Schmitt, filed a lawsuit in May against the Biden administration and other top-ranking government officials, accusing them of working with social media companies to "censor and suppress free speech—including truthful information—related to COVID-19, election integrity and other topics under the guise of combating 'misinformation.'"
Fauci, the nation's top infectious diseases expert who recently stepped down as director of the National Institute of Allergy and Infectious Diseases, was reportedly deposed for more than seven hours, according to a tweet from Landry, who referred to Fauci as "the man who single-handedly wrecked the U.S. economy based upon 'the science.'"
"Only to discover that he can't recall practically anything dealing with his Covid response!" Landry added in reference to the meeting.
Landry and Schmitt were granted their requests to depose government officials by Louisiana Federal Judge Terry Doughty on Friday, according to a release from Landry's office. According to Doughty's decision, other officials that the attorneys general plan to meet with include former White House Senior COVID-19 Adviser Andrew Slavitt and ex-White House press secretary Jennifer Psaki, both of whom worked with President Joe Biden.
However, a New Orleans-based appeals court blocked Doughty's approval for three of the requested depositions on Monday, reported Politico. According to the appeals court, Doughty did not examine "in detail whether there were other means of getting the information the plaintiffs are seeking" from Surgeon General Vivek Murthy, Cybersecurity and Infrastructure Security Agency Director Jen Easterly and White House Director of Digital Strategy Rob Flaherty.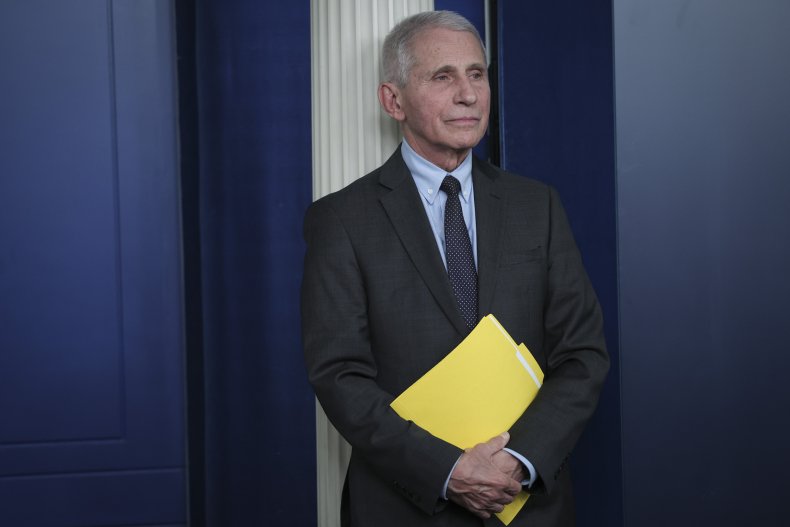 In the lawsuit, Landry and Schmitt allege that the Biden administration has "threatened and cajoled" social media giants, such as Twitter and Facebook's parent company Meta, to censor users' free speech. The 86-page document says the government lacks "the authority to censor disfavored speakers and viewpoints" on social media platforms under the First Amendment, and that "labeling speech 'misinformation' or 'disinformation' does not strip away First Amendment protections."
According to Politico, the New Orleans appeals court "exhibited some skepticism about the legal theory behind the case" in its decision on Monday, and encouraged Doughty to consider the "viability" of the lawsuit before allowing depositions to continue.
Other conservative leaders have also alleged that online platforms' content rules are stripping users of free speech, including Georgia GOP Representative Marjorie Taylor Greene, who spoke about how "free speech is dead" in a live video on her newly reinstated personal Twitter account Monday. She was suspended from the platform in January for spreading false information about COVID-19.
Ohio's Attorney General Dave Yost, backed by a coalition of other Republican-run states, filed a brief in October in the U.S. Supreme Court to review a decision made by a lower court that ruled against a Florida law prohibiting social media companies' "excessive censorship of conservative viewpoints," reported the SCOTUSBlog.
In the brief, Yost and other conservative attorneys general are asking that the high court "provide guidance and clarify that States may experiment with policies that discourage censorship while respecting the limits of the First Amendment.
Newsweek has reached out to the White House for comment.