Aggressive Bitcoin Investors Look to Profit by 'Buying the Dip'
Buying the dip is a sound tactic for gutsy, long-term investors betting on an asset's future rise.
It shows confidence in the long-term value of the asset and belies a slight sneer at those who panicked and sold when its price tumbled.
Michael Saylor, CEO of Nasdaq-listed Microstrategy, said the company invested another $15 million in Bitcoin after Tesla CEO Elon Musk said Wednesday his company would no longer accept the cryptocurrency as payment for its electric cars.
Musk's announcement lopped about $4,000 off Bitcoin's spot price and sliced billions from its market cap amid what looked like panic selling Thursday.
"Microstrategy has purchased an additional 271 Bitcoins for $15.0 million in cash at an average price of (about) $55,387 per Bitcoin," Saylor tweeted Thursday.
In a filing with the U.S. Securities and Exchange Commission, Microstrategy said that on May 13 the company had invested a total of about $2.24 billion to acquire about 91,850 Bitcoins at an average cost of $24,403 each.
Even at Friday's depressed price, that's a profit of about 108%.
Microstrategy's initial investment in Bitcoin is often credited with starting the bull market's stampede to a record high. Wall Street has since embraced Bitcoin and about 25 large companies have at least doubled their initial investment in the cryptocurrency.
Saylor's decision underscores the growing gap between institutional and retail investors. Institutional investors generally buy and hold Bitcoin as a bet on future price appreciation while ignoring day-to-day price fluctuations.
Some see Bitcoin as an inflation hedge. But some retail investors are influenced by the news and respond to the latest word from an entrepreneur like Musk as if he had returned from the mountaintop with the stone tablets tucked in his hip pocket.
If Bitcoin's price rebounds—some analysts believe it could eclipse $100,000 and perhaps go much higher—Saylor and others who bought the dip will be huge winners.
Musk is more than a swashbuckling entrepreneur—he's a celebrity with about 54 million followers on Twitter—and he is an expert at cultivating his image. Musk's true genius is that he also knows how to have fun with the mass media and how to turn it to his advantage.
He drove Bitcoin's price higher when he announced Tesla had invested $1.5 billion in the cryptocurrency, and tanked the market when he announced Tesla would no longer accept the cryptocurrency as payment for its cars.
Musk appeared on Saturday Night Live and in the run-up to the show declared himself "Dogefather" as he plugged the crypto, but when he called Dogecoin a "hustle" during his appearance the price plunged.
Never mind that Musk has earlier mused about Dogecoin becoming the world's currency.
Dogecoin was launched in 2013 as a parody of Bitcoin and has yet to hit $1. It recently fetched $0.56, up 33.39%, CoinDesk reported.
Without Musk, Dogecoin probably would be justifiably obscure.
Musk doesn't appear to have done anything illegal in his proclamations about Bitcoin and Dogecoin, but his comments raise serious questions from those who respect and trust markets.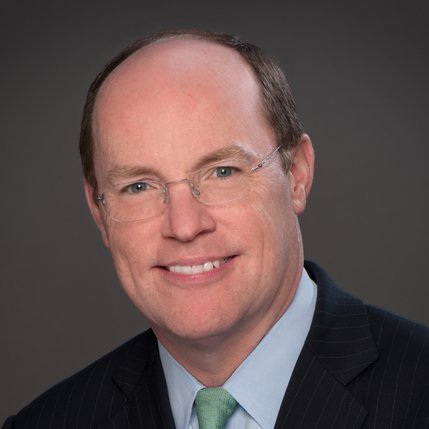 Dennis Kelleher, CEO, Better Markets
twitter.com
"The problem here is that a loose cannon CEO continues to shoot his mouth off about any number of potential market-moving events," Dennis Kelleher, CEO of Better Markets, a Washington-based think tank, told Reuters. "It's clearly grossly irresponsible, but it may not be illegal."
Musk's tweets also have apparently boosted the shares of GameStop and Etsy, an online e-commerce website concentrating on art, handcrafted and vintage items.
There is no indication that Musk intentionally moved the markets for his benefit, let alone that he traded on inside information. That would be illegal and would bring the Feds down on his head.
But Musk has tussled with regulators in the past.
In August 2018, Tesla's shares took off after he tweeted that he had "funding secured" to take the company private. He didn't and the SEC fined him $20 million.
Another bit of Wall Street wisdom: "Buy the rumor and sell the news," recognizes that different types of chatter can send the price of an asset in opposite directions.
But with Musk, there is no rumor—just a man wise in the ways of the media and playing it like a talented organist's interpretation of Bach's Toccata and Fugue in D Minor.
Tesla's stockholders may soon ask: "Hey, Dogefather, if you're fooling around with a goofball crypto and playing SNL for yucks, who's minding the store at Tesla?"
The market can be a serious disciplinarian.
It's also likely to reward sharp investors like Saylor.
In mid-day trading Friday, Bitcoin changed hands at $51,296.42, up 2.40% in the last 24 hours and up 76.73% for the year. The all-time high is $64,829.14. The market cap is $958.96 billion, CoinDesk reported.
Market Pulse
Inflation will exceed the Federal Reserve's 2% target in 2021 and 2022 and then decline to the projected range, a member of the central bank's board of governors believes.
But more data on employment and rising costs are needed before the Fed will consider changing its easy money policies, Christopher J. Waller said Thursday in a webcast speech during Drexel University's 39th Annual Monetary and Trade Conference in Philadelphia.
"We asked to see (inflation), and lo and behold, we are now starting to see inflation exceeding our inflation target," he said. "But the critical question is: for how long? Although inflation is starting to exceed our 2% target, in my view, this development is largely due to a set of transitory factors that are occurring all at once."
He said those factors are:
– Inflation was low in the first half of 2020; therefore, an uptick during the current robust recovery in 2021 is "simple arithmetic" but the spike will even out in several months.
– Energy prices are higher.
– People are spending their stimulus checks, driving prices higher.
– Savings increased during the lockdown and some of that money will be spent now, driving prices higher.
– Kinks in the supply chain have created spot shortages, driving prices higher.
– Demand for labor as the economy recovers will drive wages higher and increase costs.
"I expect that all of these factors will cause inflation to overshoot our 2% longer-run goal in 2021," Waller said. "But they will not lead to sustained, high rates of inflation. Financial markets seem to think the same—5-year breakeven inflation expectations are around 2.5%, and 5-year, 5-year-forward measures are around 2%."
On Wednesday, the U.S. Labor Department said inflation increased at the fastest pace since September 2008. The Consumer Price Index (CPI), a measure of a basket of goods plus energy and housing costs, jumped 4.2% from a year ago.
Analysts surveyed by Dow Jones expected a 3.6% increase. The monthly increase was 0.8% compared with the anticipated 0.2%.
Excluding food and energy prices, which can be volatile, the core CPI rose 3% year-over-year and 0.9% on a monthly basis. Energy prices are up 25% from a year ago, including a 49.6% jump in gasoline prices.
The cost of commodities is also rising. Corn, used in chips, whiskey and ethanol, is up about 50%.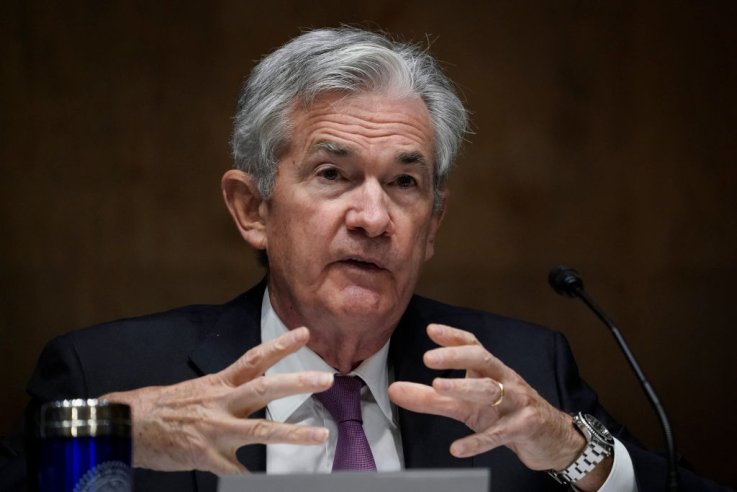 Federal Reserve Board Chairman Jerome Powell testifies during a Senate Banking Committee hearing on Capitol Hill on September 24, 2020 in Washington, DC.
Drew Angerer/Getty Images
The Federal Reserve has held interest rates close to zero since March 2020 and has purchased bonds valued at about $120 billion each month to support the economy during the lockdown and its recovery as the COVID-19 pandemic abates.
The nation's central bank plans to hold interest rates low at least through 2023. That's good news for homebuyers, consumers who buy on credit and businesses seeking commercial loans, but bad news for savers with small accounts.
Waller said demand for labor fell during the pandemic. But widespread vaccination and fiscal stimulus jolted consumer spending and caused the labor market to rebound sharply.
However, "enhanced" unemployment insurance—$300 in some states— retirements and difficulty in finding childcare has slowed recovery of the labor market. Therefore, employers have boosted wages to attract and retain workers. Average hourly earnings for private sector non-supervisory jobs rose to $25.45 in April, he said.
"I said a few weeks ago that the economy was ready to rip, and in many respects, that is exactly what it is doing," Waller said. "The initial estimate of first quarter real gross domestic product growth came in at a 6.4% annual rate, surpassing the level of output in the first quarter of 2020 before the full force of COVID-19 hit the economy. Second-quarter growth is likely to be as much as 8%, and the prospects are good that GDP will be close to trend output by the end of 2021."