Air Force to Pay for More Stadium Flyovers to Inspire Sports Fans to Join Up
The Air Force has lifted limits on flyovers for 2018, meaning military formations will become a more common—and more impressive—sight in the skies above this year's major events.
Limits had been imposed on flyovers by the Department of Defense, which put a cap on the amount of time that military planes could spend in the air. This has now been loosened to allow more flights with more aircraft, Stars and Stripes reported.
Events that will have more of the Air Force flyovers this year include NFL and MLB games, as well as college and other sporting events.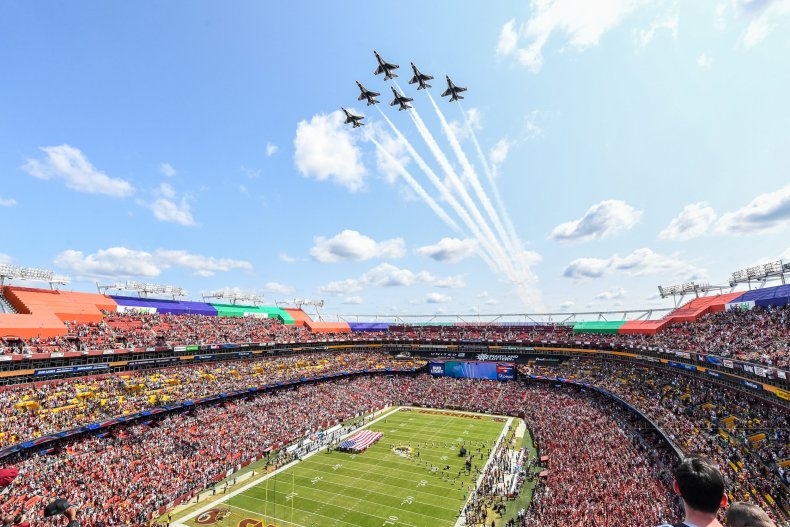 The decision will ease the pressure on recruiters, who are reportedly facing a pilot shortage amid competition from a growing private sector. In November 2017, Air Force Secretary Heather Wilson said the Air Force needed another 2,000 pilots to fulfil its obligations.
The new rules mean up to four aircraft at a time can participate in each flyover, while limits on the number of aircraft and equipment displays on the ground have been abolished entirely.
Air Force Spokeswoman Jennifer Bentley told Stars and Stripes that although it is unclear exactly how much of a recruitment boost flyovers give, they remain "a way for the U.S. Air Force to showcase the capabilities of our aircraft while at the same time inspire a future generation.
"We are increasing the number of events eligible for support to assist with recruiting efforts and in telling the Air Force story," she said.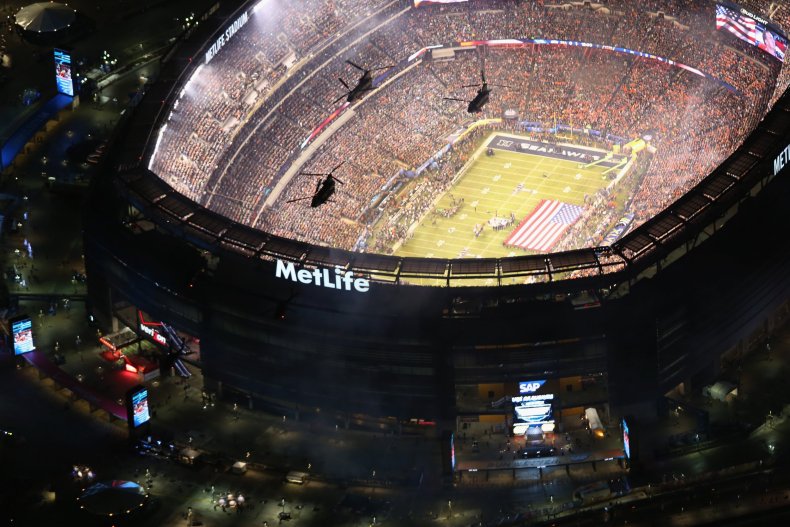 President Donald Trump's controversial military parade—scheduled for Veterans Day on November 11—will be one of the year's busier events for the Air Force, and the military more generally. Though it has been reported that Trump will not get the tanks he wanted, the Air Force is sure to be central to the display.
Bentley says that the Air Force performs around one-third of all of the flyover requests it receives during the course of the year, taking part in over 1,000 displays on an annual basis.
The costs of flyovers are deducted from the training budget of the branch that takes part, and the time involved does count towards pilots' training, however limited and simple the flyby may be.
Past flybys have been criticized as a waste of money, especially after the 2011 Super Bowl in Dallas, when jets flew low over the stadium's closed roof at a reported cost of $450,000.