Al-Shabab Looks to the Skies for Its Next Attack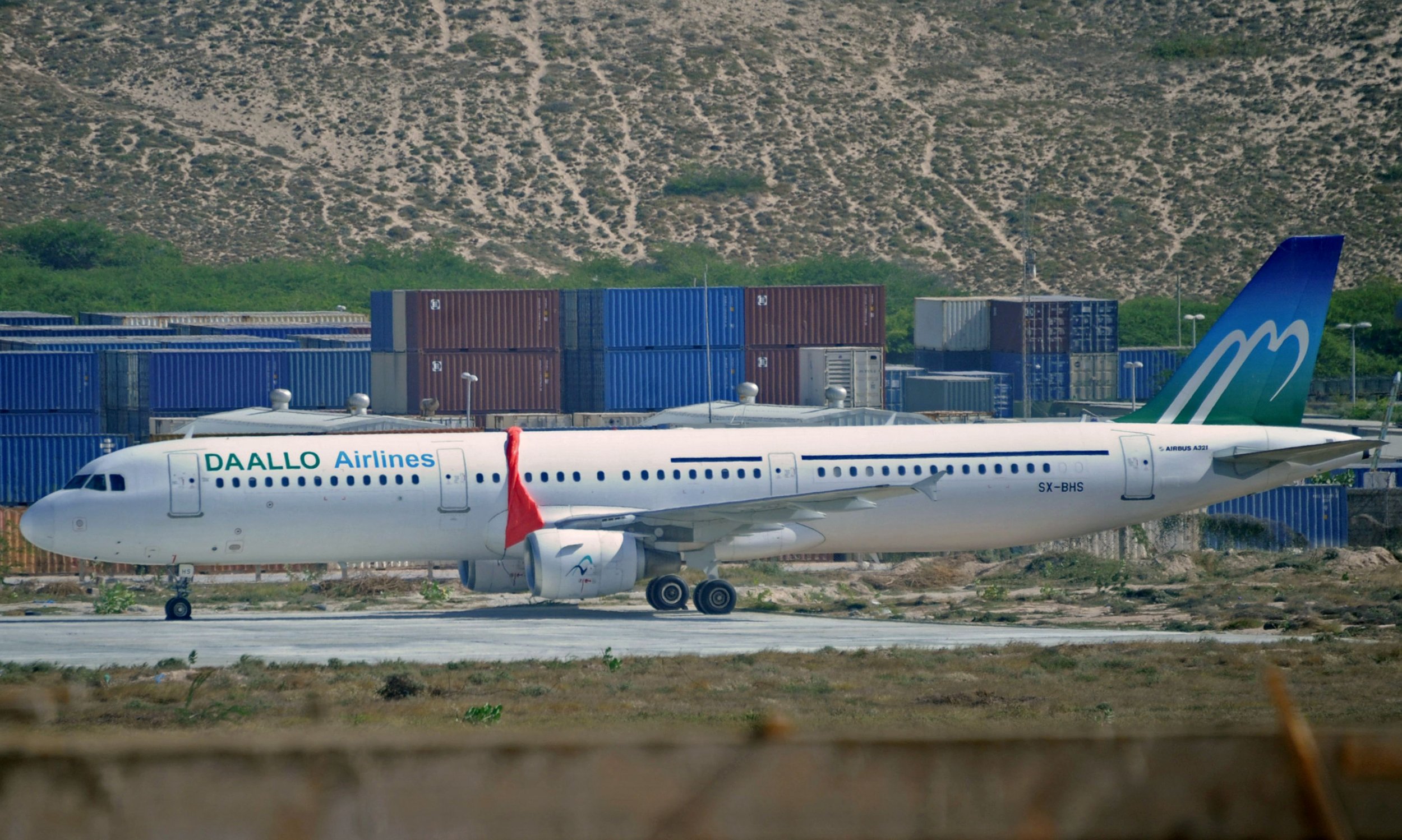 In an apparently counterintuitive move, Al-Shabab recently put out a press release, claiming responsibility for a botched suicide bombing on a Somali airplane.
The explosion onboard a Daallo Airlines flight shortly after it left the Somali capital Mogadishu for Djibouti on February 2 ended in dark comedy, with the suicide bomber the only casualty. The explosion occurred only 15 minutes into the flight, when it was at a relatively low altitude and the cabin was not yet pressurized. Most of the passengers had been transferred from a Turkish Airlines flight that was cancelled due to bad weather.
In its statement seen by Newsweek, Al-Shabab said that "while the operation did not bring down the plane as Allah had decreed, it struck terror in the hearts of the crusaders, demonstrating to the disbelievers that despite all their security measures and the strenuous efforts they make to conceal their presence, the Mujahideen can and will get to them."
Just a few weeks after the Daallo Airlines incident, Kenyan airports were placed on high alert following a leaked memo that claimed 11 suicide bombers from the Al-Qaeda affiliate were planning missions targeting flights taking off from or landing at Kenyan airports, including the Jomo Kenyatta airport in Nairobi, the country's main aviation hub. While officials from the Kenyan Airports Authority (KAA) have said the memo was leaked prematurely and that there was no imminent threat, it does not require a stretch of the imagination to think that a major transport hub in Kenya—where Al-Shabab has launched frequent deadly attacks in recent years—could be on the militant group's list of targets.
"If my job was to be in Kenyan aviation security, that would be a major concern for me, I'd be very worried right now," says Alexander Meleagrou-Hitchens, an Al-Shabab expert at the International Center for the Study of Radicalization at King's College London. Considering the scale of some of its past attacks—Al-Shabab gunmen recently hit an African Union military base in Somalia's Gedo region and may have killed as many as 200 soldiers—Meleagrou-Hitchens says bringing down a plane represents a realistic possibility. "The idea of getting a bomb on a plane at Mogadishu airport shouldn't be that difficult for them," he says.
The strategy of striking a civilian jet seems to be a return to old-school terror tactics used by Al-Qaeda in the early 2000s. Extremists affiliated to the group, at the time led by Osama bin Laden, infamously hijacked several U.S. airplanes, crashing two into the World Trade Center, in the 9/11 attacks. British Al-Qaeda trainee Richard Reid—known as the Shoe Bomber—also attempted to blow up a Paris-Miami flight in December 2001 with explosives hidden in his footwear, failing only due to his excessive perspiration making the fuse difficult to light.
Al-Shabab has been suspected of targeting airports before: The group was linked with a bomb at a café in Jomo Kenyatta airport in January 2014, which produced no casualties, while six people were killed in a car bomb near the airport in a December 2014 attack claimed by the group. "Terrorist groups in general have always seen aviation as a big target," says Raffaello Pantucci, director of security studies at defense think tank the Royal United Services Institute (RUSI). "They [Al-Shabab] will continue to try [to blow up a plane] because aviation is such a big fat target that attracts global attention."
Taking down a civilian aircraft would be a first for Al-Shabab and would emphasize the group's lack of discretion in choosing targets. While the group continues to hit military targets in Somalia—as exemplified in the El Adde attacks—it has not shirked from carrying out attacks solely designed to kill civilians. Since its declaration of war following Kenya's invasion of Somalia in 2011, Al-Shabab has carried out several civilian-specific attacks in the neighboring country: Gunmen from the group killed 67 shoppers in Nairobi's Westgate shopping mall in 2013, while 148 students and staff were executed at Garissa University College in April 2015. Another civilian-focused attack is a real possibility, according to David Anderson, professor of African history at the University of Warwick. "Al-Shabab is at war with Kenya, period," he says. "All targets are legitimate."