Who Is Joe Nathan James Jr.? Alabama Execution Opposed by Victim's Family
Alabama is set to execute a man on Thursday for killing his ex-girlfriend almost 30 years ago—despite a plea from the victim's family for his life to be spared.
Joe Nathan James Jr. is scheduled to receive a lethal injection at 6 p.m. at the William C. Holman Correctional Facility in Atmore.
James, 50, was convicted and sentenced to death for the 1994 shooting death of Faith Hall, 26. Hall's daughters, who were three and six when their mother was killed, and her brother have called for James' sentence be changed to life in prison without parole.
But Alabama Gov. Kay Ivey on Wednesday told reporters that she planned to let the execution go ahead.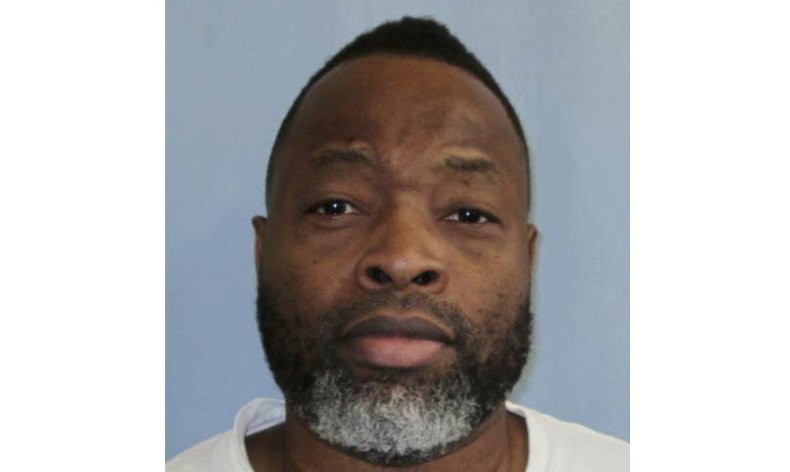 According to prosecutors, James briefly dated Hall and became obsessed with her after she rejected him.
Court documents say he forced his way inside Hall's friend's apartment in Birmingham, pulled a gun and shot Hall three times on August 15, 1994, after stalking and harassing her for months.
James was convicted of capital murder in 1996 by a jury that voted to recommend the death penalty, which a judge imposed.
However, that conviction was overturned when a state appeals court ruled that the judge had wrongly admitted some police reports into evidence. After another trial, James was again sentenced to death in 1999.
Hall's daughters have said recently that they don't want to see James executed.
"We shouldn't be playing God," Toni Hall told CBS42 earlier in July. "An eye for an eye has never been a good outlook for life."
Terryln Hall added: "At the end of the day, I feel like no human has to power to kill anyone whether they're right or wrong."
Hall's brother, Helvetius Hall, feels the same. "It ain't going to make no closure for us," he said. Hall's family have been contacted for comment.
Ivey said on Wednesday that she would not step in to stop James's execution, according to the Associated Press.
"My staff and I have researched all the records and all the facts and there's no reason to change the procedure or modify the outcome. The execution will go forward," she said.
In recent weeks, James has acted as his own attorney in his bid to halt his execution.
His latest appeal with the U.S. Supreme Court was filed by a lawyer on his behalf, arguing that Alabama didn't give inmates sufficient notice of their right to select an alternate execution method. He is seeking to die by nitrogen hypoxia, an approved but untried method of execution in Alabama.
The state hasn't developed a protocol for using nitrogen to carry out executions.
If the execution goes ahead, he will be the second inmate Alabama has put to death this year.
Matthew Reeves was executed by lethal injection in January after the Supreme Court rejected his attorney's arguments that his intellectual disability prevented him from choosing nitrogen hypoxia as his method of execution.