Rabid Fox Bites Dog Owner As Warning Issued To Vaccinate Pets
Health authorities in Alabama have issued a warning after a state resident was bitten by a fox that tested positive for rabies.
The Prattville city resident was bitten whilst the fox was attacking their dog on July 1, according to an Alabama Department of Public Health (ADPH) press release.
Local police were called following the attack and the fox was captured and taken for testing at a state laboratory.
While rabies was confirmed, further testing will be carried out to determine which specific strain the fox was infected with, which is helpful for wildlife agencies trying to control it.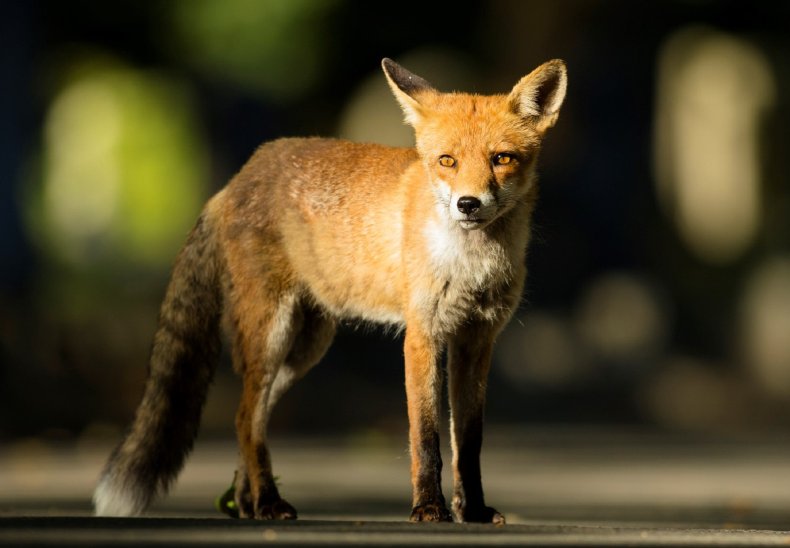 Rabies is commonly found in raccoons, and the raccoon strain is the most common threat to domestic animals, the ADPH said.
The person who was bitten by the fox has begun treatment and will be taking their dog to a vet for a rabies booster shot.
State public health veterinarian Dee W. Jones said in a press release on July 8: "This is another reminder to get your pets vaccinated against rabies regardless of where you live. We have found rabies positives in both domestic animals and wildlife very close to the most populated parts of Autauga County this year."
Jones added "the most important message is that vaccinating pets is the best practice for protecting public health."
In Alabama, state law requires that dogs, cats, and ferrets that are 12 weeks old or older be current with rabies vaccination.
Rabies is a viral disease that is most often transmitted through the bite or scratch of an animal infected. The virus affects animals and humans by infecting the central nervous system, leading to disease in the brain and death.
Any mammal can get rabies. The animals most commonly affected in the U.S. are bats, raccoons, skunks, and foxes according to the CDC.
After exposure, it can take weeks to months for the disease to travel to the brain and start showing symptoms. At that point, it is nearly always fatal. Initial symptoms may be flu-like before developing into anxiety, confusion, agitation, hallucinations, delirium, fear of water, insomnia, and death according to the CDC.
Fortunately rabies is preventable and the vaccine against it works very well. The vaccine is often given quickly after people have already been exposed to rabies, and is delivered in a series of doses according to the Children's Hospital of Philadelphia (CHOP).
It may also be given prior to exposure as a preventative measure.
In its July 8 press release, the ADPH said that in addition to vaccination, area residents should not allow pets to run loose; not leave uneaten pet food or scraps near their residence; not illegally feed or keep wildlife as pets; not go near wildlife or domestic animals that are acting strangely; and caution children not to go near any stray or wild animal regardless of behavior.