Lauren Boebert, Donald Trump Jr Troll Alec Baldwin Over Prop Gun Tragedy
Right-wing voices have taken to Twitter to troll the actor Alec Baldwin after the fatal shooting on the set of the film Rust.
Court records show that the actor was assured of the safety of the prop gun he fired which killed cinematographer Halyna Hutchins and injured director Joel Souza.
Assistant director Dave Halls did not know the prop had live ammunition in it and handed it to Baldwin before the fatal incident near Santa Fe, New Mexico, according to court documents.
Baldwin has described the killing as a "tragic accident" tweeting that there are "no words to convey my shock and sadness regarding the tragic accident that took the life of Halyna Hutchins, a wife, mother and deeply admired colleague of ours."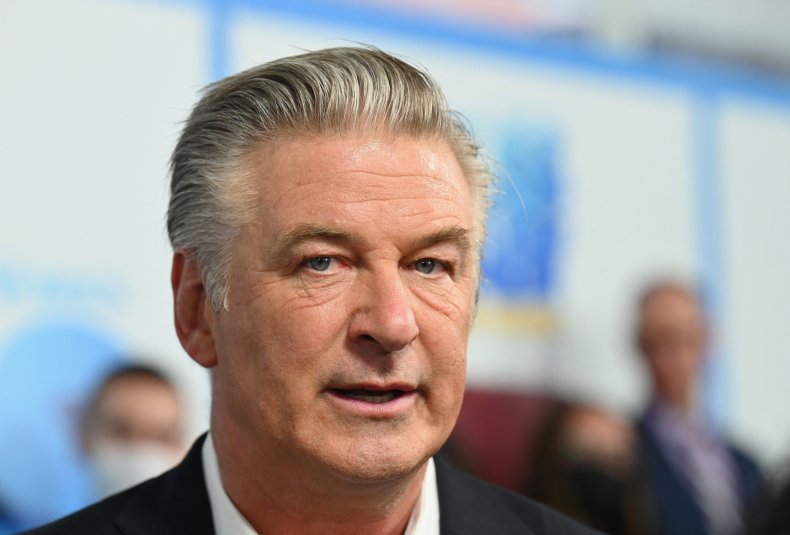 Baldwin has been a target of conservative ire due in part to his mocking portrayal of former President Donald Trump on Saturday Night Live (SNL).
He has also opposed the National Rifle Association and some have used Thursday's tragedy to settle scores with Baldwin, without actually mentioning its victim.
GOP Colorado representative, Lauren Boebert, a prominent gun rights activist, shared a screengrab of a 2014 tweet by Baldwin.
It said, "I'm going to make bright, yellow banana yellow t-shirts that read 'my hands are up. Please don't shoot me.' Who wants one?"
Boebert shared the tweet, adding the message, "@AlecBaldwin are these still available? Asking for a movie producer..."
After it sparked a thread in which many criticized Boebert for trivializing a death, the freshman lawmaker whose Twitter avatar depicts her holding a gun, doubled down on her criticism.
"I said what (I) said. You crazy Blue Checks want to take away our right to defend ourselves with a firearm, and know NOTHING about basic gun safety!" she tweeted, adding, "Alec's careless and ignorant actions KILLED a woman.
"If this was a conservative celebrity you'd be calling for his head.." she added.
Richard Grenell, a former U.S. Ambassador to Germany and acting Director of National Intelligence in the Trump administration, tweeted: "I hope reporters are reviewing the social media posts of the shooter. Every angle of this tragedy must be investigated.
"His mental state, his lack of safety training, his history with women— we must be thorough in reviewing this needless killing."
This was retweeted by Donald Trump Jr, who also shared a tweet by alt-right commentator Mike Cernovich. He wrote that Baldwin "should be afforded all of the due process he would give others. Read some of his tweets. Then get back to me."
In another tweet, Cernovich said: "Hollywood's treatment of conservatives and disdain for people - that can't be overlooked as a cause, on a spiritual level, of the Alec Baldwin incident. Hatred summons hatred."
Meanwhile, Bloomberg Opinion writer Eli Lake mocked the incident, tweeting: "SNL should hire Trump to play Alec Baldwin this week."
Production on the movie has been halted as an investigation by the Santa Fe County Sheriff's Office continues.
"This investigation remains open and active," Santa Fe County Sheriff's spokesperson Juan Rios said in a statement. "No charges have been filed in regard to this incident."
Update 10/24/21 11:58 a.m. ET: This article was updated to include Richard Grenell's roles in the Trump administration.