Could Alec Baldwin Face Jail Time for Fatal Shooting? Legal Experts Weigh In
The fatal shooting incident involving Alec Baldwin has shocked Hollywood and sparked a series of questions about where the actor stands legally.
On Thursday, cinematographer Halyna Hutchins died and writer-director Joel Souza was injured after Baldwin discharged a prop gun on the set of his upcoming Western film Rust, on which he serves as star and producer.
Production on the movie has subsequently been halted as an investigation into the shooting by the Santa Fe County Sheriff's Office continues.
"This investigation remains open and active," Santa Fe County Sheriff's spokesperson Juan Rios said in a statement. "No charges have been filed in regard to this incident. Witnesses continue to be interviewed by detectives."
In a statement shared on Twitter on Friday, Baldwin has expressed his "shock and sadness" at the death of his colleague as he also shared that he is "fully cooperating" with the police investigation and is in touch with Hutchins' family.
The Los Angeles Times published claims that camera crew members walked off set to protest working conditions just six hours before the fatal shooting occurred.
Camera operators and assistants are said to have walked off because of long hours and pay, while other crew members allegedly expressed concerns about gun safety and misfires in the days leading up to the incident.
"The safety of our cast and crew is the top priority of Rust Productions and everyone associated with the company," Rust Movie Productions said in a statement. "Though we were not made aware of any official complaints concerning weapon or prop safety on set, we will be conducting an internal review of our procedures while production is shut down.
"We will continue to cooperate with the Santa Fe authorities in their investigation and offer mental health services to the cast and crew during this tragic time."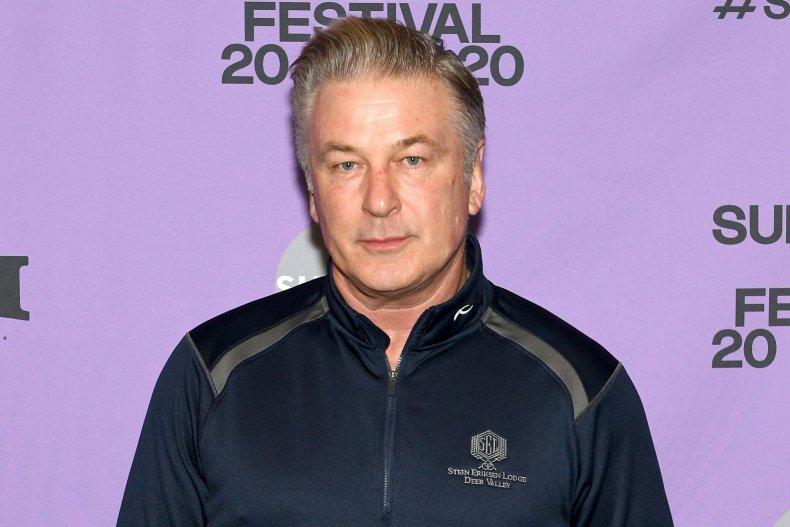 The tragic accident has led to questions over whether Baldwin stands to face any criminal charges. Legal experts believe this is unlikely—though not impossible.
"In order for there to be criminal charges, one would really have to show that he intentionally killed this woman, which seems unlikely on the facts as we know them," the Honorable Nancy Gertner, Senior Lecturer at Harvard Law School, told Newsweek.
Involuntary Manslaughter
According to Matthew Nash, Attorney-at-law (California) and Bar Practice Tutor at The University of Law, Baldwin could face an involuntary manslaughter charge. Baldwin could face such a charge if he was found to be reckless in his handling of the prop gun, if, for example, he discharged the weapon despite being advised not to.
"It would appear that under New Mexico law, Alec Baldwin could be guilty of involuntary manslaughter, which is a killing that takes place without due caution and circumspection," Nash told Newsweek.
Under the fourth-degree felony "the maximum penalty under New Mexico law would be a fine of $5,000 or an 18-month prison sentence," said Nash.
Involuntary manslaughter, under the New Mexico law, does not require "specific intent" of wanting a person's death.
However, even from this angle, criminal charges would be unusual, as fatal on-set shootings with prop guns have historically been ruled as accidents, notes Judge Gertner, Retired Judge, U.S. District Ct., D. Mass. One of the most prominent examples of this is the 1993 death of Brandon Lee on the set of The Crow.
Civil Liability
Even if he doesn't face criminal charges, Baldwin may still face lawsuits, Judge Gertner said, explaining: "Civil liability is different, and that really depends on facts we don't know yet. One question is, was there some negligence in the projectile that was used in the gun and who was negligent.
"There's also a question of whether there is protocol, so the handling of guns, that he may or may not have breached. Then there's the question of what the contract was. That would determine who's liable for what. The odds are that there would be insurance for civil issues."
Noting that all facts have yet to be revealed, Judge Gertner went on: "Negligence is the prototype of an accidental killing—not criminal, but an accident."
Producer Role
Baldwin's larger role of not just being an actor on the set could also lead to future legal wrangles, according to Nash.
He said: "As the producer on the film, he is probably more likely to be liable under civil law for negligence or, potentially, contractual law if there is something in the contracts of the director of photography who worked on the film as to health and safety. His risk would therefore likely to be more civil in nature."
Nash concurred with Judge Gertner that Baldwin is likely already protected on this angle, saying "it may well be that any such liability would be covered by insurance."
Many Questions
Judge Gertner noted the plethora of questions that would need to be looked into, such as "what was in the projectile, who was responsible for the gun, were there protocols that should have been used on the site that were not followed, and what was Alec Baldwin's responsibility for any of this.
"The question is what kind of liability he might have based on that—not as a shooter, but as someone who is responsible for the scene [as producer]... His responsibility to the team would depend on what the contract says, and would depend upon who else was responsible. There are lots and lots of questions."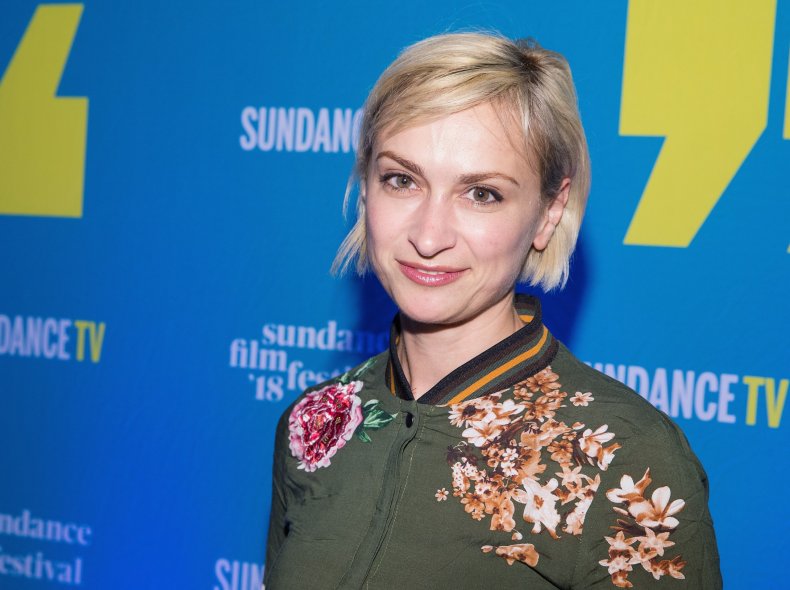 "I think the most that I would certainly commit to saying is that it seems, from what we know, extremely unlikely that there is any criminal liability here," Judge Gertner continued. "People can be injured and even die from blanks in a gun, because it's a projectile that comes out with force.
"The way to think about this is murder is usually an intentional act on one end of the continuum. The other end are negligence and accidents, et cetera. Most states restrict criminal liability to intention. There are some exceptions, but that's usually it.
"And then negligence with civil damages, that depends on who was responsible for what, who had indemnified who. It's a more complicated question, but that's certainly in the realm that we are in."
Ultimately, concluded Judge Gertner: "If I had to predict, I would predict that there would be no criminal liability and that the production company would immediately pay whatever the damages are to the family of the person who died."