Alex Murdaugh Attorney Breaks Silence After Client Sentenced
Jim Griffin, the attorney who represented Alex Murdaugh in his high-profile murder trial, has spoken out for the first time since his client was found guilty of killing his wife and son.
Murdaugh, once a prominent attorney and scion of a powerful South Carolina legal dynasty, was found guilty on two charges of first-degree murder on Thursday, for the 2021 killings of his wife Maggie, 52, and son Paul, 22, and sentenced to life in prison. The 11-person jury deliberated for three hours following a six-week trial.
On Friday, Griffin spoke with NewsNation anchor Chris Cuomo about the verdict, expressing skepticism and concern over the jury's relatively swift decision.
"Because [the verdict] came back so quickly, and doing this for over 30 plus years, that's normally a sign that it's a guilty verdict," Griffin said. "We were shocked that they did come back so quickly, but having learned that they had a verdict within three hours of going out, we were not surprised when it was read out to the courtroom. We prepared Alex that that's likely what it would be, but to say that we were disappointed would be a tremendous understatement."
Griffin continued: "There was so much, six weeks of evidence, and there was so little evidence on the actual murders. There's no murder weapons, there's no bloody clothes, there's no motive to the murder, and so we thought the jury would have to work through a lot of that."
Griffin and his team are currently working on plans to appeal the jury's decision.
The lawyer's concerns about the swiftness of the decision have also been echoed by other observers, even those who agree with the jury's verdict. In a Friday opinion piece for The New York Times, journalist Farhad Manjoo expressed worry over what the quick deliberation meant for future cases hinged on sizeable amounts of digital evidence.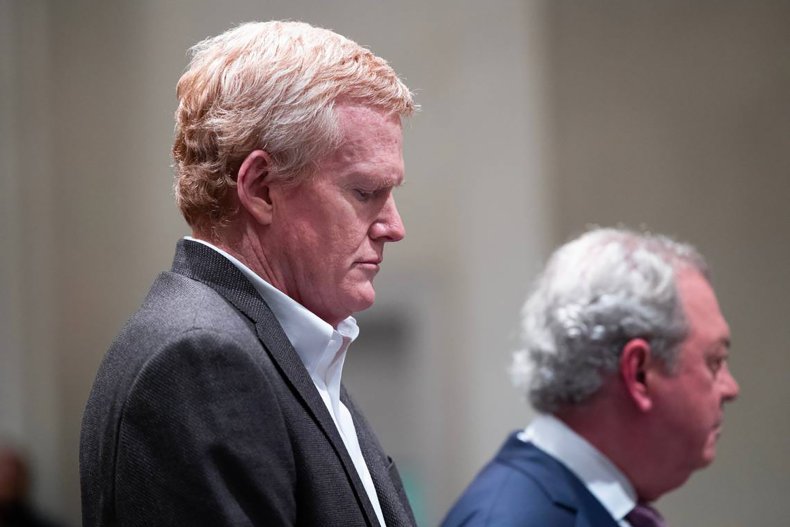 "I have little quarrel with the jury's decision," Manjoo wrote. "But the lightning speed with which it came to its conclusion makes me deeply uncomfortable with how the criminal justice system might deal with all of the digital effluvia being spewed by our devices."
Sharing Manjoo's piece on Twitter, legal scholar and Harvard professor Laurence Tribe, concurred with the journalist, adding a succinct, "Amen!" in his own tweet.
Meanwhile, Murdaugh's defense was rattled when the former attorney, during a marathon testimony session, admitted that he had lied to investigators, claiming that he had not been near the site of the murders when they occurred, despite video evidence to the contrary.
Murdaugh maintained through the trial the belief that his family's deaths were somehow connected to a fatal 2019 boating accident, which resulted in widespread negative coverage of his son, Paul, who was allegedly driving the boat. Prosecutors, conversely, argued that Murdaugh committed the murders to deflect from financial improprieties related to his law firm that were about the come to light.
Newsweek reached out to lead prosecutor Creighton Waters for comment.