The wife of the late Alex Trebek has said the outpouring of love she received after her husband's death has been a "blessing."
Jean Trebek opened up about the Jeopardy! host's passing and how she was touched to see how loved he was.
"I think one of the beautiful things, the blessings that came, if you can call it a blessing, is that he got to really see the outpouring of love and admiration that he gave to the world," Jean Trebek told host Savannah Guthrie in a preview of the new special called Inspiring America: The 2021 Inspiration List, which will air on Saturday at 8 p.m. ET on NBC.
"Some people just, you know, you don't see that while you're still embodied, you don't get to really witness all the love that people feel for you. And I know that that was in and of itself a huge inspiration for Alex," she said.
Alex Trebek died at age 80 on November 8, 2020, following a battle with pancreatic cancer.
Now his wife of 30 years is sharing his legacy in the upcoming special which follows groups of people who have made a positive impact during a challenging year, with Jean and the late Alex Trebek among the honorees.
Jean Trebek also fondly remembered when, during the Tournament of Champions, contestant Dhruv Gaur gave up his chance to guess at the correct Final Jeopardy answer, by instead writing 'We love you, Alex!' on his card.
"When that contestant wrote that, you know, you could see him, like, 'Oh, don't make me cry here but I love it.' And I think that meant the world to him," she said.
Reflecting on Alex's strength, Jean added: "I think that is one of Alex's gifts was that he could be very resolute and know that the truth will not hurt you and he wanted to empower people to move through whatever challenge they had in life with a sense of inner strength, inner dignity and love, and love."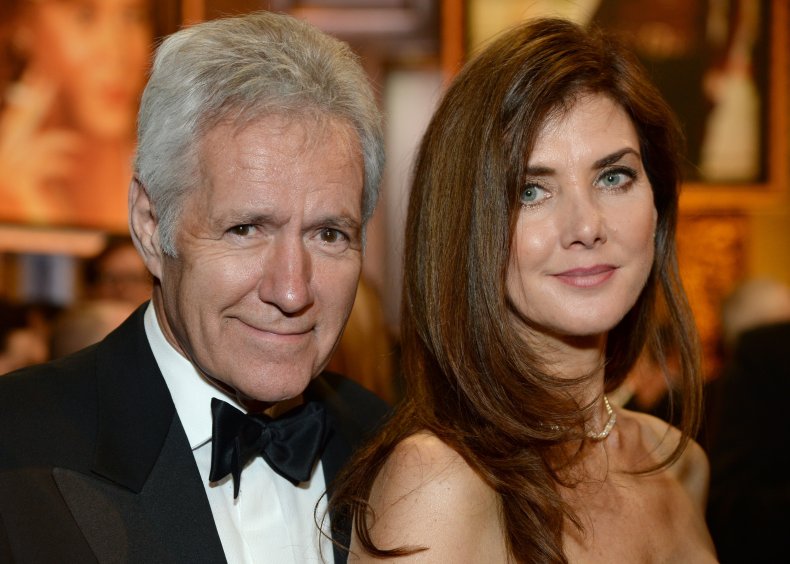 A permanent Jeopardy! host has not yet been appointed with the show featuring a roster of rotating guest hosts in Alex Trebek's place.
However, one upcoming guest host, LeVar Burton believes he can continue his legacy.
"I think I could continue his legacy, I think I would do it proud," the former Star Trek: the Next Generation actor said in an interview with Newsweek. "Yeah, I think I would bring myself and my skills and my life experience. I believe that I will be honoring Alex's legacy by standing on the podium."