Alexandria Ocasio-Cortez's Most Popular Twitter Takedowns And Comebacks
When it comes to social media, few political stars are shining as brightly these days as Alexandria Ocasio-Cortez, and the numbers are there to prove it.
With 1.54 million Twitter followers and counting, the New York congresswoman-elect has already garnered as many fans on the social media platform as the other incoming 63 Democratic freshman House members combined.
And while AOC, as the politician's fans have dubbed her, has received high praise for her transparency on social media, the 29-year-old has also developed a reputation for taking down the many Twitter trolls and critics who have made a habit of questioning her credentials.
Here we take a look at some of the New York politician's "most-liked" Twitter takedowns so far:
1) 'Try Google,' John
Since launching her grassroots election campaign, Ocasio-Cortez has been open about her own life story, sharing the role her working-class Bronx roots played in driving her desire to represent New Yorkers in Congress.
However, Ocasio-Cortez's account of her upbringing has prompted much scrutiny from critics, with politicians and reporters alike criticizing everything from the home she grew up in to the clothing she wears today.
During AOC's election campaign, Newsmax's John Cardillo posted a photo of Ocasio-Cortez's childhood home to Twitter, saying "this is the Yorktown Heights (very nice area) home" the politician "grew up in before going off to Ivy League Brown University. A far cry from the Bronx hood upbringing she's selling."
Cardillo quickly became one of the first to feel the AOC burn, with Ocasio-Cortez quickly correcting the reporter to say she "did not go to Brown or the Ivy League," but to Boston University. "Try Google," she wrote.
Adding that while the area she grew up in was a "good town for working people…my mom scrubbed toilets so I could live here. And I grew up seeing how the ZIP code one is born in determines much of their opportunity.
"Your attempt to strip me of my family, my story, my home, and my identity is exemplary of how scared you are of the power of all four of those things."
2) 'Misogyny without an apology? I don't think so'
Not long after Ocasio-Cortez became the youngest person to be elected to Congress, Washington Examiner reporter Eddie Scarry decided to join Cardillo in tearing into her claims of a working-class upbringing.
The reporter honed in on AOC's choice of clothing. Tweeting out a photo of Ocasio-Cortez from the back, Scarry wrote: "Hill staffer sent me this pic of Ocasio-Cortez they took just now. I'll tell you something that jacket and coat don't look like a girl who struggles."
The contentious tweet was quick to receive a response from Ocasio-Cortez, who wrote: "If I walked into Congress wearing a sack, they would laugh and take a picture of my backside. If I walk in with my best sale-rack clothes, they laugh and take a picture of my backside."
When the reporter quietly deleted the tweet after facing strong social media backlash, Ocasio-Cortez wrote: "Oh, does Scarry think he can delete his misogyny without an apology? I don't think so. You're a journalist—readers should know your bias."
"Dark hates light—that's why you tune it out," she said to supporters. "Shine bright and keep it pushing."
3) 'Your weird uncle with questionable racial beliefs'
Despite deleting his original tweet questioning Ocasio-Cortez's background, Cardillo has not shied away from criticizing the New York congressmember-elect.
Last month, in the wake of AOC's November 6 midterm elections victory, the Newsmax reporter wrote that Ocasio-Cortez was a "perfect example of why the Electoral College is so important," tagging the politician in the post. "Without it, the people who voted for her would make decisions for [all] of us," Cardillo wrote.
Ocasio-Cortez responded to the tweet: "Ah yes, God forbid a diverse working-class district (that more accurately represents modern America) actually have equal say in our democracy as your weird uncle with questionable racial beliefs who shares fake conspiracy memes on Facebook."
4) 'Drooling' Republicans
Ocasio-Cortez has become well-known for her social media livestream videos, with many praising the politician for her candid stream-of-consciousness style posts. However, choosing to go live without a script is a move that can land even the most seasoned politicians in hot water if they make a mistake.
AOC was no exception when she deployed the phrase "chambers of Congress" during a livestream, before correcting herself to say, "chambers of government, the presidency, the Senate and the House," which was technically still wrong.
Republican commentators were quick to jump on the slip-up, pointing out that Congress has two chambers, the House and the Senate, while the government has three branches: executive, legislative and judicial.
"What is a chamber of government?" Ohio Republican Representative Niraj Antani asked on Twitter shortly after the slip-up.
While Ocasio-Cortez admitted to the error, she hit out at detractors, writing in a tweet: "Maybe instead of Republicans drooling over every minute of footage of me in slow-mo, waiting to chop up word slips that I correct in real-[time], they actually step up enough to make the argument they want to make: that they don't believe people deserve a right to healthcare," Ocasio-Cortez said.
She later accused critics of "stalking, doctoring, and editing" her "casual livestreams out of context…all while blindly supporting a man who thinks our greatest defense against forest fires is: A Rake."
The comment appeared to take a jab at President Donald Trump, who had earlier suggested that Americans needed to start taking care of their forest floors like Finns by "raking and cleaning and doing things" in response to the California wildfires.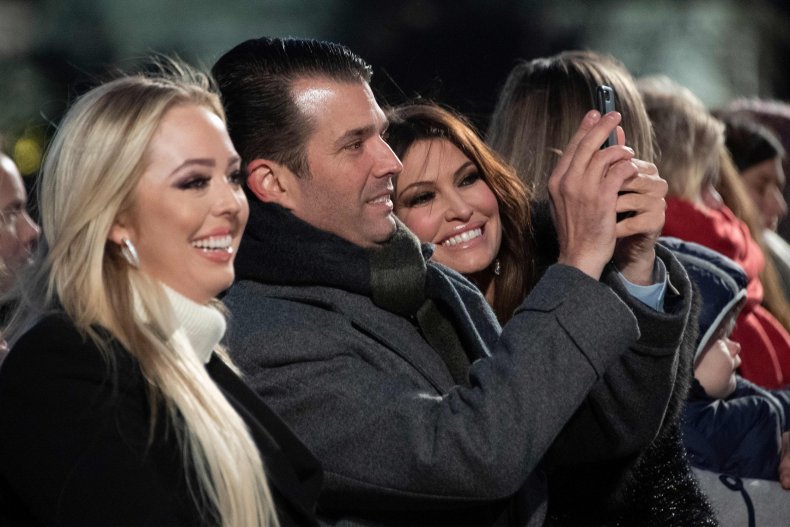 5) Ocasio-Cortez vs Donald Trump Jr.
In the wake of her popularity spike, Ocasio-Cortez has also faced scrutiny from the Trump family, with Donald Trump Jr. taking aim at the self-proclaimed democratic socialist.
On Friday, Trump Jr. shared a meme on Instagram showing Ocasio-Cortez asking why Republicans are "so afraid of a socialist economy?"
Trump is pictured in an imagined response, asserting: "Because Americans want to walk their dogs, not eat them."
"It's funny cuz it's true!!!" the president's son wrote in a caption.
Ocasio-Cortez hit back at Trump Jr., reminding him that it might not be the best time to take a jab at a politician set to assume subpoena powers in less than a month.
"I have noticed that Junior here has a habit of posting nonsense about me whenever the Mueller investigation heats up," Ocasio-Cortez wrote, as court papers filed by federal prosecutors appeared to directly implicate Trump in plans to pay women for their silence as far back as 2014.
"Please keep it coming Jr.," Ocasio-Cortez wrote. "It's definitely a 'very, very large brain' idea to troll a member of a body that will have subpoena power in a month," she said, quoting the president on his own comments touting China's respect for his sizeable cerebral matter.
6) The 'Twitter Prescriptivism Prize'—and a rare apology
In addition to serving scorching comebacks, Ocasio-Cortez also recently took to Twitter to award one critic a prize for her commentary—a response that prompted both parties to come to a rare and meaningful understanding.
After Weekly Standard reporter Haley Byrd called on Ocasio-Cortez, who she referred to as "alexandria," to "please stop calling" members of Congress "congressmembers," the New York politician hit back, writing: "Here is your Twitter Prescriptivism Prize," with an "award" emoji.
"While you're at it," Ocasio-Cortez said, "try capitalizing my name next time."
To her credit, Byrd responded to what was hailed by at least one commentator as the "clap back of the week" with an unreserved apology.
"I am in the wrong here," she wrote in a tweet. "AOC gets a lot of undue criticism, and I understand why she was upset by what I said. My tweet comes off as condescending, even if I didn't mean it that way," Byrd wrote. "And instead of recognizing my mistake when she responded, I was snarky. I messed up. I'm sorry."
With an apology in the Twitterverse being such a rare sight, many commenters took to Twitter to thank the reporter for trying to make amends over the war of words, before AOC herself chimed in to thank the journalist.
"I appreciate this, Haley," Ocasio-Cortez wrote in response. "Thank you for owning up to this and apologizing in a real and authentic way. Means a lot."
But while AOC's Twitter takedowns have prompted at least one critic to consider the weight of her words, it is unlikely that Ocasio-Cortez will receive such an apology from Trump Jr. any time soon.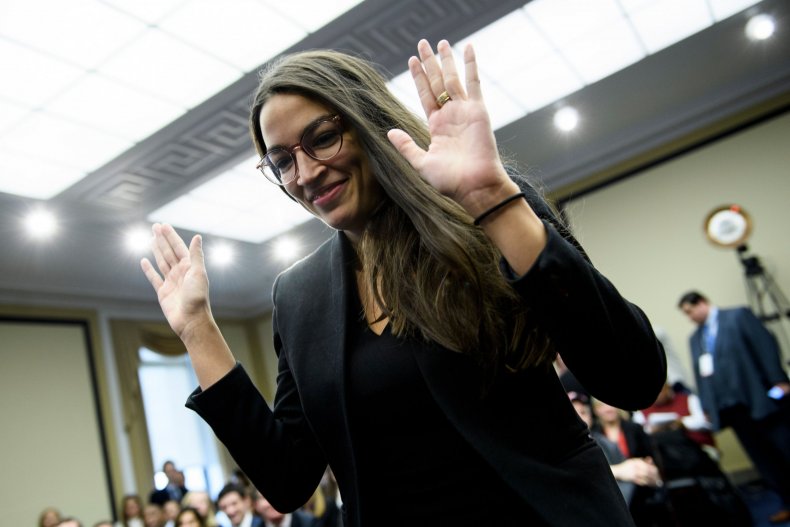 Although the New York politician has received widespread praise for her social media strategy, her strong presence on Twitter, Instagram and Facebook also means scrutiny from her detractors.
Ocasio-Cortez recently came under fire over a health care funding claim that was branded by The Washington Post as "badly flawed."
Ocasio-Cortez had incorrectly claimed on Twitter that accounting errors reportedly incurred at the Pentagon over the last 17 years to the tune of $21 trillion could have been used to fund two-thirds of the estimated $32 trillion cost of Medicare for All.
The statement earned the politician four "Pinocchios" on the Post's grading scale for factual inaccuracy, meaning it was considered a "whopper" of an inaccurate claim in the newspaper's books.
While Ocasio-Cortez did receive strong criticism over the incident, the blowback has done little to stop her from using social media to share her message.
And after pulling off what was arguably the biggest upset of the primary season in the recent midterm elections, Ocasio-Cortez's peers—and critics—would likely do well to take a page or two from the soon-to-be Congressmember's book.