Alexei Navalny's Death Could Harden Vladimir Putin's Resolve
Alexei Navalny's allies felt time was of the essence on Wednesday, as demonstrations took place across Russia amid concerns that the life of the opposition politician is ebbing away.
But what would it mean for President Vladimir Putin if his biggest critic were to die?
The fears for Navalny's life are real. Three weeks into a hunger strike and already weakened by a Novichok nerve agent attack that the Kremlin denies ordering, Navalny is languishing in a notorious prison in the Vladimir region.
He says he is denied proper medical treatment and Maria Pevchikh, who runs the investigative unit of Navalny's Anti-Corruption Foundation, wrote this week that the world was witnessing a "corrupt regime slowly but steadily murder a prisoner."
Jake Sullivan, the national security adviser, warned that there would be "consequences" if Navalny died, suggesting further U.S. sanctions could be added to the measures imposed against Moscow last week.
This sentiment prompted a stern response from another Navalny ally, Leonid Volkov, who heads his regional headquarters network.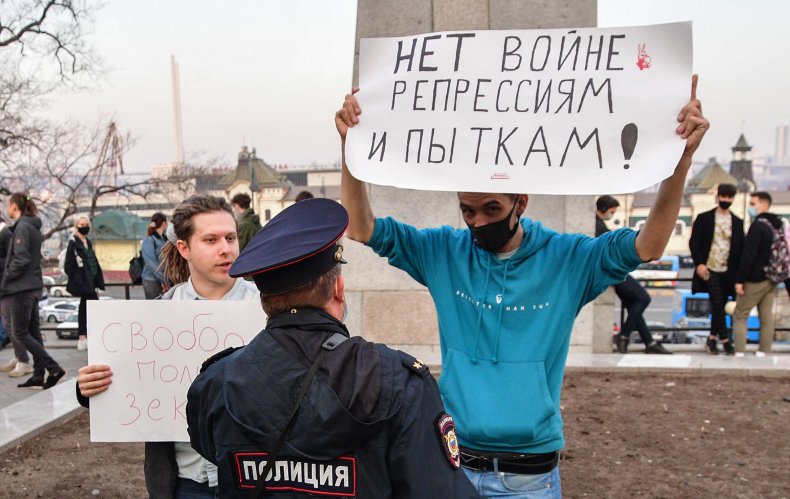 Volkov tweeted that it would be better to hold Putin "accountable for everything that is happening to Navalny now BEFORE he dies."
Pro-Navalny gatherings in cities between Russia's Baltic and Pacific coasts have sharpened minds on what might happen if he dies.
"This is difficult to talk about, but I think that now that he is in a really bad condition, we are getting prepared. It would not be something really unexpected if something happens to him," said Tatiana Stanovaya, founder of political analysis firm R.Politik.
She added that Putin was likely to make some effort "to prevent the worst" from happening, but it was as much in the hands of the prison authorities.
"It means that, psychologically, we are ready. Somehow, the international community and Russian society are getting prepared for the worst," she said, adding that she did not expect the opposition leader's death to be followed by a spike in sanctions or to fuel large-scale demonstrations.
"I don't believe we will see a huge wave of protests now because people are frightened and there is a wave of repressions and threats," said Stanovaya, who is also a non-resident scholar at the Moscow Carnegie Center.
"What is underestimated in the western media is that Putin, in his eyes, does not feel himself to be responsible for Navalny. He thinks that he is a criminal who threatens national security," she said. "For Putin, he is an instrument in the hands of western security services."
She added: "In the Kremlin, they are ready" for any international consequences. "It is the new normal to face sanctions every time something happens in Russia."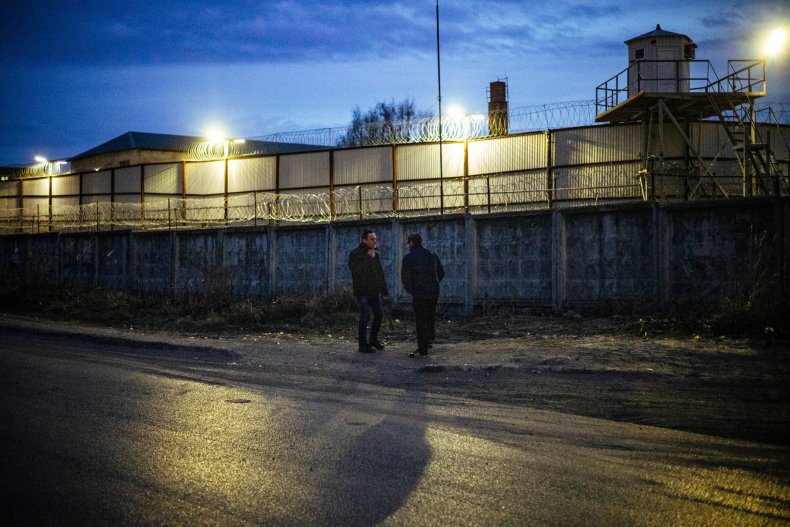 Sergey Radchenko, a Russia expert and professor of international relations at Cardiff University in the U.K., said the last notable dissident to die in a hunger strike in a Russian prison was probably Anatoly Marchenko in 1986.
"That spurred reform in the Soviet Union because [Mikhail] Gorbachev did not want this kind of publicity. He wanted to present a different face to the world as a new, humane power," he said.
"That was important for Gorbachev, but the image that Putin tries to project is very different—it is an image of cynical brutality. It is an image of toughness vis-à-vis the West, and the more that the West calls for his release, the more Putin wants to hold on to him.
"I don't think that this will cause Putin to change his policies or to suddenly decide to be something else that he has not been for the last several years," he added.
Russia has changed significantly since 2015, when opposition leader Boris Nemtsov was murdered outside the Kremlin walls.
Thousands marked the sixth anniversary of his death on February 27. As an establishment figure who broke ranks with the government, Nemtsov is a touchstone for those who oppose the rule of Putin.
But the spread of protests in January highlighted Navalny as a different political figure—one who appeals to a younger generation.
"Nemtsov was in a different position than Navalny," said Timothy Frye, author of the book Weak Strongman: The Limits of Power in Putin's Russia.
"Whereas Nemtsov was dominant in the 90s, by the time he was murdered he was not the threat that Navalny is," added Frye, who is professor of post-Soviet foreign policy at Columbia University.
"It would seem that Putin has more to lose from Navalny dying in jail than if he is in jail and his movement is demobilized. The risk of a backlash would outweigh the gains from eliminating the threat completely," said Frye.
"Navalny is the most recognizable opposition figure with the best organization and is incredibly talented in attracting attention to his cause. But his success reflects deeper currents of dissatisfaction with the regime that won't go away regardless of Navalny's fate."