Alexei Navalny's Close Friend Tells Biden Admin to Hold Putin Accountable Before Navalny Dies
A close friend and ally of jailed Russian opposition leader Alexei Navalny urged the Biden administration to hold Russian President Vladimir Putin accountable amid reports that the activist's health is severely declining in prison.
Leonid Volkov, who heads Navalny's regional headquarters network, said Monday that the international community should hold Putin accountable ahead of Navalny's death rather than afterward. Navalny, 44, has been on hunger strike for weeks after complaining that he was not given adequate health treatment while serving a two and a half year prison sentence.
"With all due respect, I would very much prefer that international community holds Putin accountable for everything that is happening to Navalny now BEFORE he dies," Volkov tweeted.
Along with the tweet, Volkov shared a video of White House press secretary Jen Psaki saying there will be consequences if Navalny dies.
In the video, Psaki says: "We continue to reiterate our view that what happens to Mr. Navalny in the custody of the Russian government is the responsibility of the Russian government, and that they will be held accountable by the international community."
She went on, "If Mr. Navalny dies, well, there will be consequences to the Russian government, and we reserve those options. But, in the interim, our objective is, of course, continuing to call for, push for his release and reiterate our view that he must be treated humanely."
Both Volkov's and Psaki's statements come amid reports that Navalny's health is deteriorating. He has been moved to a new prison colony known for its brutality against inmates.
Over the weekend, doctors warned that Navalny could suffer cardiac arrest "at any minute" and requires urgent medical attention for acute back pain and leg numbness.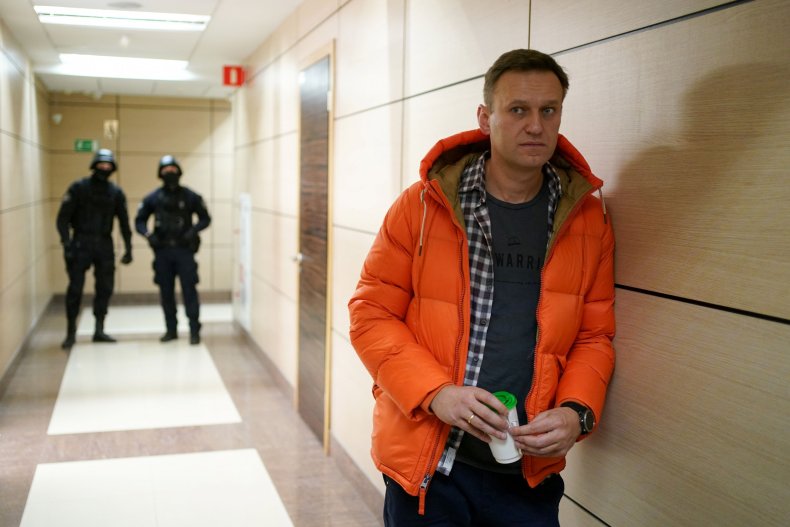 On Monday, his situation worsened as local media reported that he had been transferred from a prison colony to a new hospital in Moscow, where accounts by former inmates describe routine beatings and even fatalities.
That day, Volkov described the new facility as a "torture concentration camp, not a hospital."
Now, Volkov and other Navalny allies are calling for mass protests across Russia to demand his release.
"Have you ever seen with your own eyes how a person is murdered? You're seeing it right now," Volkov said in a video on Sunday. "If we don't speak up now, the darkest times for free people are at hand. Russia will descend into total hopelessness."
Hundreds of thousands of people so far have registered to take part in "Free Navalny" demonstrations across the country on Wednesday, the same day as Putin's annual state of the nation address.
Navalny is serving a prison sentence for violating parole on a 2014 embezzlement conviction he said was fabricated. The opposition leader was arrested and convicted after he returned to the country following treatment in Germany for a near-fatal poisoning that he and the international community, including the U.S., have blamed on Putin.
"Putin tried to kill Navalny" the Free Navalny website states, "but Alexei survived—and then Putin threw him in jail."
It continued, "If you are against corruption, repression and political assassinations, work for the release of Alexei with us." The site also called on people to register, post messages on social networks and "let the whole country know about the campaign" to protest against Navalny's current treatment.
Newsweek contacted the White House for additional comment but did not hear back in time for publication.