All the Ways 'Manifest' Could Return After Cancelation
Manifest was canceled by NBC earlier in June, and the future of the show looks very bleak. Its creators Warner Bros TV tried to get the show to be picked up by Netflix but it passed on the mystery drama.
The series' showrunner Jeff Rake, however, has reassured fans that the show is not truly over. "Your support is awe-inspiring," he wrote on Twitter. "We're trying to find a way to conclude the series. Could take a week, a month, a year. But we're not giving up. You deserve an end to the story."
Exactly what that end could be, however, remains to be seen. Here are some of the options the show may have...
A Manifest movie
When cult shows have been canceled in the past, one way that networks have appeased fans is with a TV movie that ties up the story. This is a win-win for networks if they know the show has a dedicated audience, as it allows them to keep fans happy while not having to spend the money needed for a full season.
Other shows that have taken this route include HBO's Looking, which ended with a movie after two seasons, and Sense8, which Netflix tied up with a feature-length special. Other shows given the same treatment include Deadwood, Homicide: Life on the Streets and Transparent.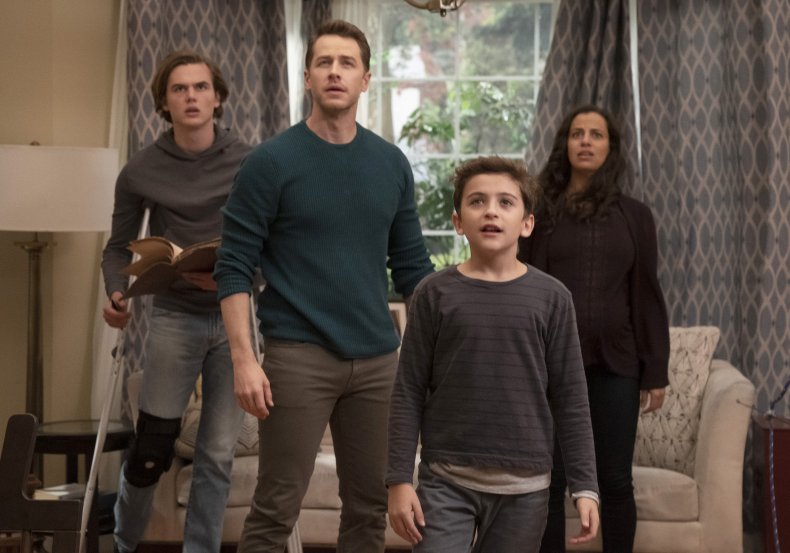 Exactly where a Manifest movie would air is less certain. The most likely possibility is NBC reconsiders and allows the show to return for a movie due to the fan campaign around the show. This is the route that Sense8 took to getting a movie.
Even if no network is interested in more Manifest, there could still be a route to a tie-up movie—following a path made by Veronica Mars, which also lasted for three seasons.
A few years after the Kristen Bell-starring detective series ended, creator Rob Thomas tried to get Hollywood interested in making a movie. After he could not generate enough interest, he went to Kickstarter in March 2013, where the film reached its $2 million goal in 11 hours. The Veronica Mars movie was released in 2014, eight years after the show ended.
Another streaming service
Though Netflix has turned the show down, in our modern streaming climate there are plenty of other places that could take the show. Like Amazon, for example, which brought back The Expanse after it was canceled by Syfy.
NBC also has its own streaming service: Peacock. Although if the show was going to head to that streamer, NBC likely would have announced that, as it did with AP Bio, rather than canceling the show.
Though many fans who are taking part in the #SaveManifest campaign are holding out for this option, it seems fairly unlikely at this point. Per Deadline, Warner Bros TV has stopped looking for a new home for the series due to the complexities of navigating the digital rights and the fact that the contracts for the cast have expired.
A Manifest comic book
Though it is not likely to be anyone's first choice, many shows that ended too soon had a vibrant second life in the pages of comic books. This may be a possibility for Manifest as it would allow Rake to present his full six seasons vision he has previously spoken of.
This is an option that many shows with a supernatural or fantasy twist and with a cult following have taken, suggesting it could be a fruitful avenue for Manifest. Other shows that have continued as comics include Buffy the Vampire Slayer, which ran as a comic for 15 years, Farscape, Grimm and Babylon 5.
Newsweek has reached out to Warner Bros TV.
Manifest Seasons 1 and 2 are streaming on Netflix and Season 3 is available on Peacock.