'Manifest' Canceled: Will Netflix Save the NBC Show?
Manifest's cancelation has started a fan campaign across Twitter, with the hashtag #SaveManifest trending since NBC announced it was ending the show after three seasons. This fan campaign may have paid off, with Netflix reportedly interested in airing the fourth season of the mystery drama.
Will Netflix save Manifest?
So far, there has been no outright confirmation that Netflix will pull a Lucifer and save Manifest after it was canceled by its network.
However, Deadline reports that conversations have begun between Manifest makers Warner Bros TV and Netflix, with the outlet revealing that Netflix is "evaluating the viability and financials" of season 4.
In response to this news, showrunner Jeff Rake retweeted Deadline article along with 10 "fingers crossed" emoji.
So far, Netflix has only saved a handful of network shows from cancelation. These include Lucifer, Arrested Development and Designated Survivor.
There are a number of good signs for the show's future on Netflix. The first is the show's success on the Netflix charts after the first two seasons were released in mid-June. At time of writing, the show has been at the top of the Netflix charts for nine days in the U.S., and for 10 in Canada.
The success of Lucifer on Netflix also bodes well for the future of Manifest. Not only does that series show that a show with a devoted fanbase can successfully make the transition to streaming, but Lucifer is also made by WBTV, the same company that makes Manifest, which should make the transition smoother.
WBTV TV is also behind a number of shows that were hits for Netflix around the world, including Chilling Adventures of Sabrina, Sweet Tooth and The Kominsky Method. They are also producing Netflix's upcoming adaptation of The Sandman.
When the news of the show being canceled broke, WBTV confirmed that they intended to shop the show to a new home, but that no formal conversations with Netflix had begun.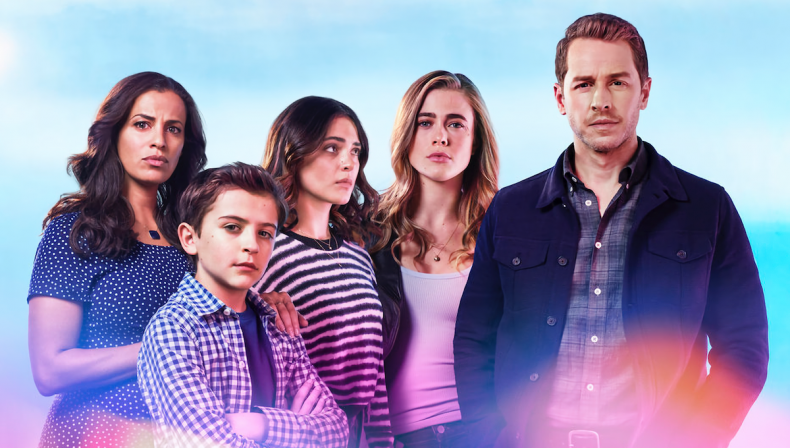 Rake also confirmed he was looking for a way to continue the show, tweeting: "Hoping to find a new home. You the fans deserve an ending to your story." The official writers' room account for the show added: "Amen! Let's find a new home!"
Currently, the two biggest Change.org petitions asking Netflix to save the show have around 15,000 signatures apiece. In comparison, Lucifer picked up 300,000 signatures before it got a second life on Netflix.
Manifest seasons 1 and 2 are streaming now on Netflix. Season 3 is available on Hulu and Peacock.