'The Kominsky Method': What Alan Arkin Has Said About Leaving As Norman
The Kominsky Method has always been a show unafraid of tackling aging and death, but it has never done it as explicitly as in the opening scenes of Season 3, set at the funeral of former show co-lead Norman Newlander (played by Alan Arkin).
This funeral, in which Sandy (Michael Douglas) and the rest of Norman's friends and lovers give us way too much information about their late friend and his sex life, came after Arkin announced he was not returning to the show for its third season. Though the Oscar-winning actor has kept a low profile over the pandemic, he has given a few interviews which reveal his thoughts about exiting the Netflix show.
What Alan Arkin has said about leaving The Kominsky Method
In a Guardian interview, Arkin said his Kominsky Method exit comes as he slows down his career at the age of 87. He said: "I'm like a horse going down the trail. Acting is so ingrained in my physiognomy and the channels of my brain that I find myself missing aspects of the business. But I don't need it any more. I should probably get over it."
He added in an interview with health food writer Andrea Donsky: "The less work I get, the better my health. The stress in the marketplace is enormous and my system has a fast reaction. I can't deal with stress anymore."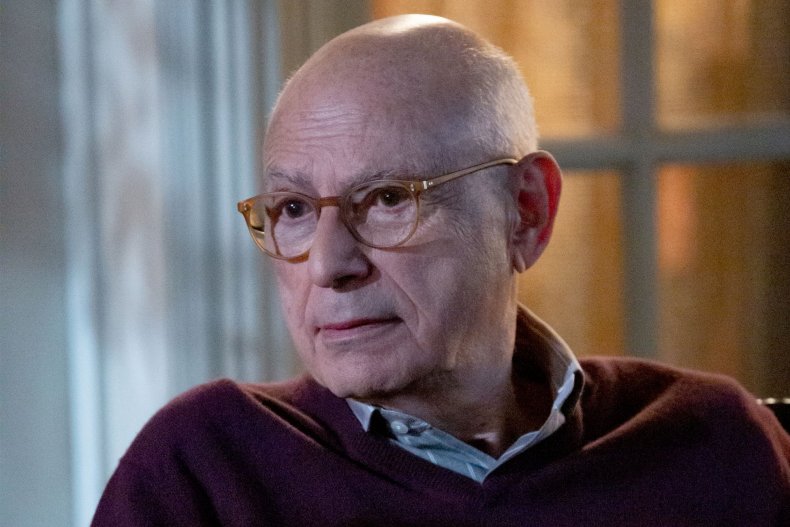 Instead of filming The Kominsky Method Season 3, the actor worked on the book Out of My Mind: Not Quite a Memoir, a look back on his life and his spiritual practice.
Though he has bowed out of the Netflix show, his acting days are not over. He has recorded a voice for the upcoming Minions sequel The Rise of Gru, and in 2020 appeared in Netflix movie Spenser Confidential. His publicist also recently confirmed to The Independent that the actor is not retiring from film, though he is taking a break during the COVID-19 pandemic.
The pandemic, however, was not a factor in his leaving The Kominsky Method. Per the Deadline article that announced his departure in September 2020, Arkin had always said he would exit the show after its second season, and that the decision was made before the coronavirus started shutting down production on TV and film around the world.
Arkin's exit also came as creator Chuck Lorre ended Season 2 with no intention to make Season 3. He told Gold Derby: "We didn't anticipate a Season 2 in Season 1 and I wasn't anticipating a Season 3 in Season 2. I was taking it one show at a time."
He added that the decision to make Season 3 came later: "After a lot of discussions with Netflix, they agreed we didn't have an opportunity to bring the characters any kind of closure in the first two seasons."
The Kominsky Method Seasons 1 to 3 are streaming now on Netflix.