Allen Weisselberg and Donald Trump—A Timeline of Their Relationship
The New York attorney general's office has opened a criminal investigation into the Trump Organization's chief financial officer Allen Weisselberg over alleged tax issues, it has been reported.
New York Attorney General Letitia James' office has been investigating the top Trump Organization official for months, The New York Times reported on Wednesday, citing anonymous sources familiar with the matter.
According to the Times, the New York attorney general's probe into Weisselberg overlaps with a separate investigation by the district attorney's office. Both officers are reportedly probing whether tax was paid on the CFO's receipt of fringe benefits at the Trump Organization.
Former President Donald Trump slammed the probes into his company on Wednesday afternoon, saying there was "nothing more corrupt than an investigation that is in desperate search for a crime." He also repeated his allegation that the probes were part of a "partisan Witch Hunt" against him.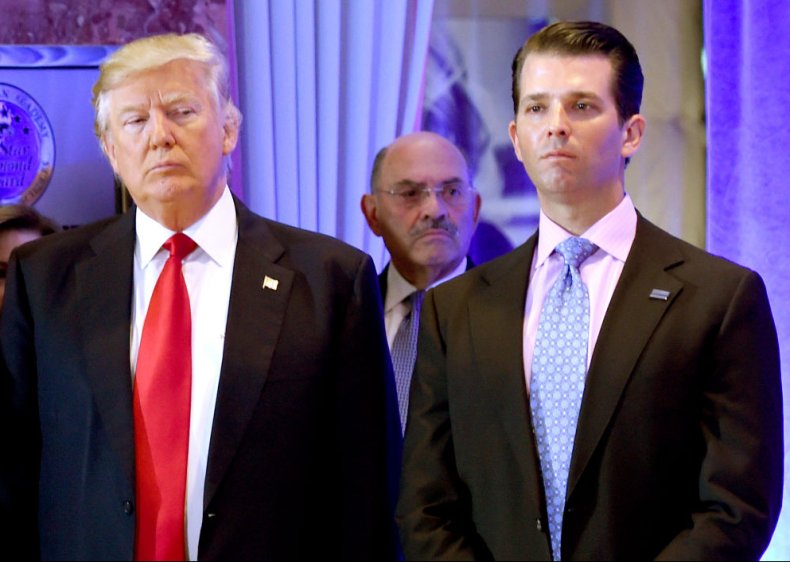 The attorney general's team are reportedly interested in flipping Weisselberg into cooperating with them on their wider investigation into the Trump Organization. He has not been accused of any wrongdoing.
Newsweek has attempted to contact Weisselberg through his attorney for further comment. The Trump Organization has also been contacted.
Weisselberg has worked with the Trump Organization's finances for decades, and started working for Trump's father, Fred, roughly five decades ago. Here is a timeline of Allen Weisselberg's relationship with Donald Trump.
1970s-1990s
Allen Weisselberg first started working for Fred Trump as a bookkeeper in the 1970s. The Wall Street Journal reported that his work with Fred Trump began shortly after he graduated from Pace University, then Pace College, in 1970.
He then worked his way up to the position of controller of the Trump Organization in the 1980s, working under former President Trump.
For a time, he worked under the ex-CFO Stephen Bollenbach after he was hired in 1990, according to the Wall Street Journal.
2000s
At the start of the millennium, Weisselberg was reportedly elevated to the position of chief financial officer and vice president of financial planning and analysis at Trump Hotels & Casino Resorts Inc. as the company's results began to waiver.
In his 2004 book Think Like a Billionaire, Trump praised his money man and clearly considered him to be loyal. At the time, he wrote that he "has been with me for thirty years and knows how to get things done."
He appeared alongside Donald Trump in a 2004 episode of The Apprentice during this period.
2010-2021
When former President Trump was elected to the White House and prepared to take office in early 2017, he handed over his business empire to the control of his sons, Donald Trump Jr. and Eric Trump, along with Weisselberg.
Weisselberg later became the center of news coverage after it was reported in 2018 that he had been granted immunity by federal prosecutors in New York for providing information about the former president's ex-lawyer Michael Cohen.
The New York attorney general and district attorney's office have now launched criminal investigations into the Trump Organization chief financial officer.