Amber Heard Drops Spousal Support Request in Johnny Depp Divorce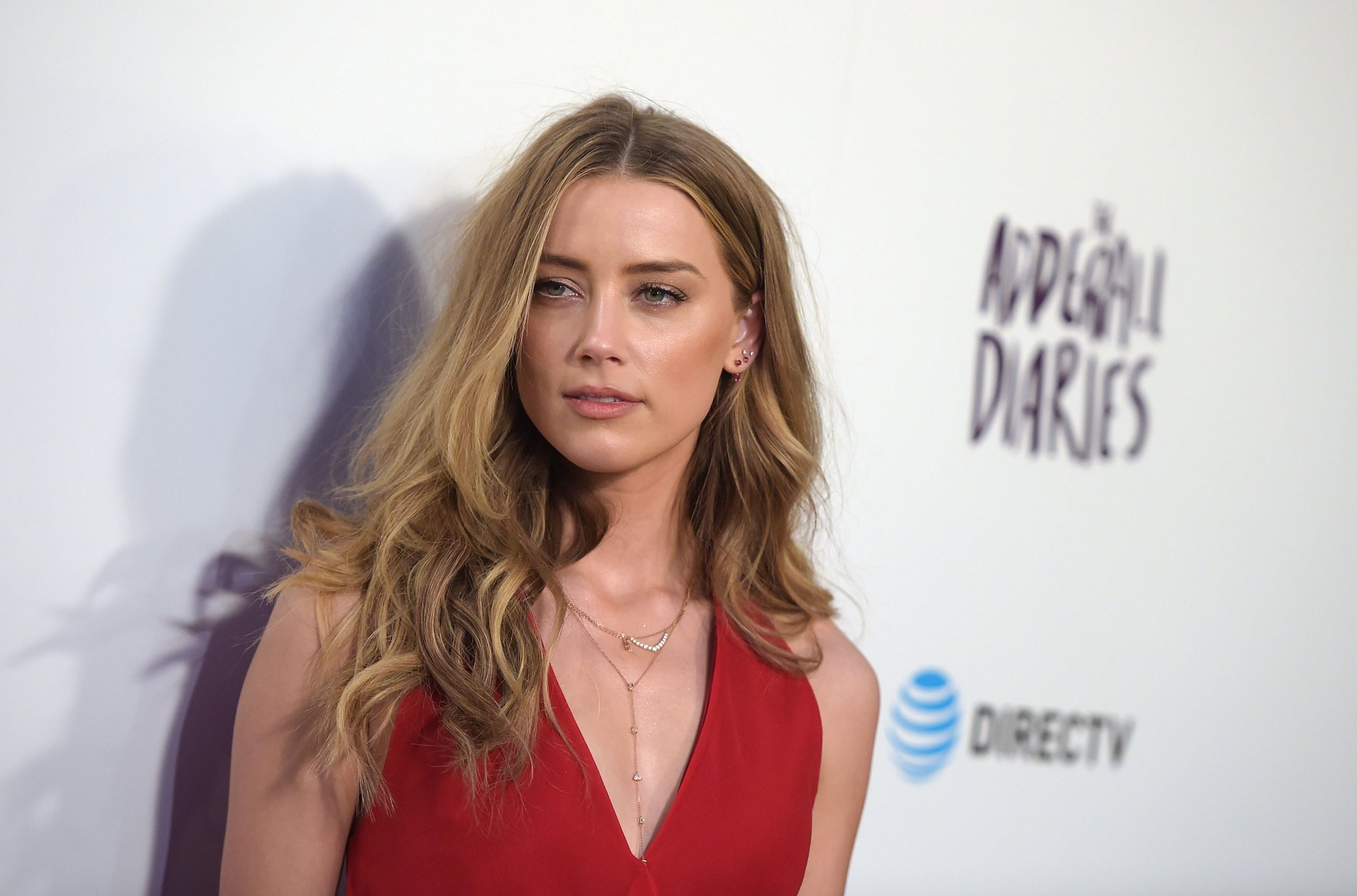 Amber Heard has dropped her request for spousal support in her divorce battle with estranged husband Johnny Depp.
According to court documents obtained by E! News, the actor withdrew her plea for $50,000 per month after drawing negative media attention.
Heard—who was granted a temporary restraining order against Depp in May amid allegations of domestic violence—reportedly said her spousal support request was being "used against me to distract and divert the public away from the very serious real issue of domestic violence."
"In light of the coordinated false and negative media campaign falsely depicting my attempts to attain a CLETS Domestic Violence Restraining Order as being financially motivated, I am hereby withdrawing the request... for spousal support," the document continues.
Heard filed for divorce from Depp on May 23 after 15 months of marriage. She claimed in court documents that the Pirates of the Caribbean actor had been physically and mentally abusive to her during their union and she was "afraid" of him.
The actor was granted a temporary restraining order on May 28. She alleged an incident on the evening of May 21 in which Depp was said to have thrown an iPhone at her, bruising her face.
Heard's claims of abuse have been subject to intense scrutiny; a TMZ report appeared to doubt her injuries citing two concierges in her apartment building saying she didn't have any facial injuries in the immediate days following the May 21 incident.
The Magic Mike XXL star's friend, photographer iO Tillett Wright, rushed to her defense in a series of tweets. Tillett Wright was named in Heard's court documents as being on the phone with her during the alleged May 21 altercation.
The artist tweeted on June 7: "I was on the fucking phone when he hit her. I HEARD HER SCREAM. I will testify. Here and in court. Under oath. WHAT ELSE DOES A WOMAN NEED?"
In her original court filing for spousal support, Heard revealed details of her income and her monthly expenses, which totaled around $40,000. Among her monthly outgoings, she said, were $10,000 for rent, $3,000 for healthcare, $2,000 for groceries, $2,000 for dining out, $2,000 for clothing, $10,000 for entertainment and vacation and $10,000 for various expenses such as pet care and agent fees.
A hearing to determine whether Heard will be granted a permanent a restraining order is due to take place in Los Angeles Friday. However, the actor's lawyers have moved to postpone the court date citing her busy schedule; Heard said she had to be in New Jersey for a friend's engagement party and then travel to London for a costume fitting for Warner Bros.' Justice League movie and wouldn't return to L.A. until Thursday night, just hours before the hearing.
Depp's attorney Laura Wasser contended the hearing should go ahead as soon as possible to avoid further damage to the actor's career and reputation, reported E! News.
Lawyers for both Heard and Depp have been reached for comment.