Amber Heard's Friend Defends Johnny Depp Abuse Claims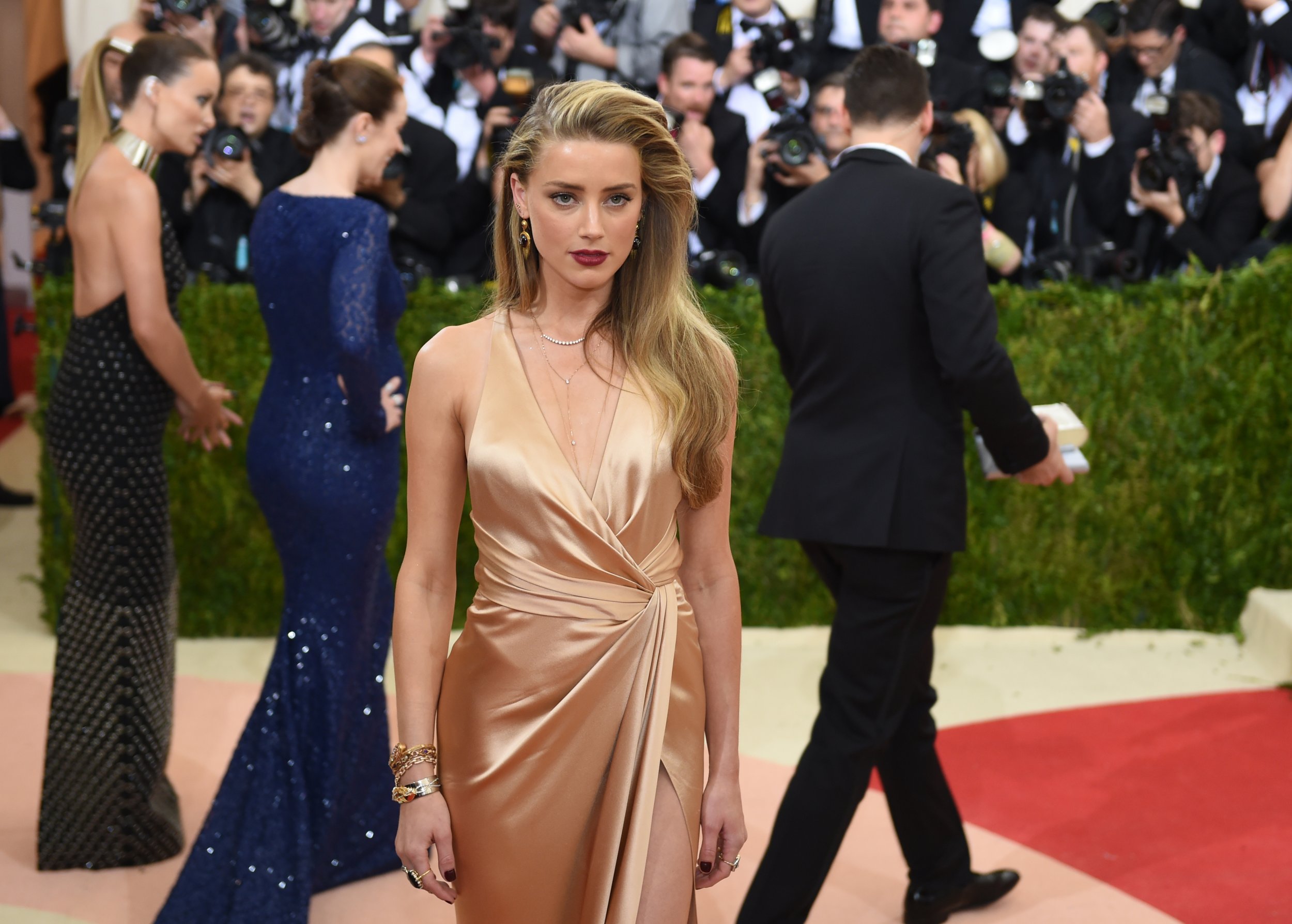 Amber Heard's abuse claims against Johnny Depp have been defended by her friend, photographer and TV host iO Tillett Wright, who was named in the actor's divorce filing.
Tillett Wright fired back at a TMZ report Monday that two concierges in the complex Heard and Depp shared an apartment saw her "with no evidence of any facial bruising" just days after Depp allegedly struck her with an iPhone on May 21.
In a series of tweets, the artist called "bullshit," writing: " I saw the bruises. Many times."
She added: "I was on the fucking phone when he hit her. I HEARD HER SCREAM. I will testify. Here and in court. Under oath. WHAT ELSE DOES A WOMAN NEED?"
See Tillett Wright's tweets below:
In her court filing to support a restraining order on May 28, Heard named Tillett Wright as being on the phone with her when Depp allegedly assaulted her on May 21.
The Magic Mike XXL actor said Depp demanded she call Tillett Wright to "prove his paranoid and irrational accusations about some delusional idea he was having." She continued that Depp "ripped the cell phone from my hand and began screaming profanities and insults at iO."
"I heard iO yell at me to get out of the house," said Heard. "Johnny then grabbed the cellphone, wound up his arm like a baseball pitcher and threw the cell phone at me striking my cheek and eye with great force.
The affidavit further alleged: "I immediately covered my face and was crying because of the pain resulting from the phone hitting me. Johnny charged at me, insisting on seeing my face. He taunted me, challenged whether or not the cell phone actually hit me. He then forcibly pulled back my hair as I attempted to stand up from the sofa. I then yelled out 'Call 911' hoping it would be heard by iO who was still on the phone. Johnny continued screaming at me, pulling my hair, striking me and violently grabbing my face."
Also named in Heard's court documents is her friend Raquel Pennington, who purportedly entered the apartment and witnessed Depp pick up a " magnum size bottle of wine he had been drinking out of, and he started swinging it around, smashing everything he could."
Pennington filed her own statement attesting the validity of Heard's claims.
Depp's divorce attorney Laura Wasser countered Heard's allegations, saying the actor "is attempting to secure a premature financial resolution by alleging abuse."