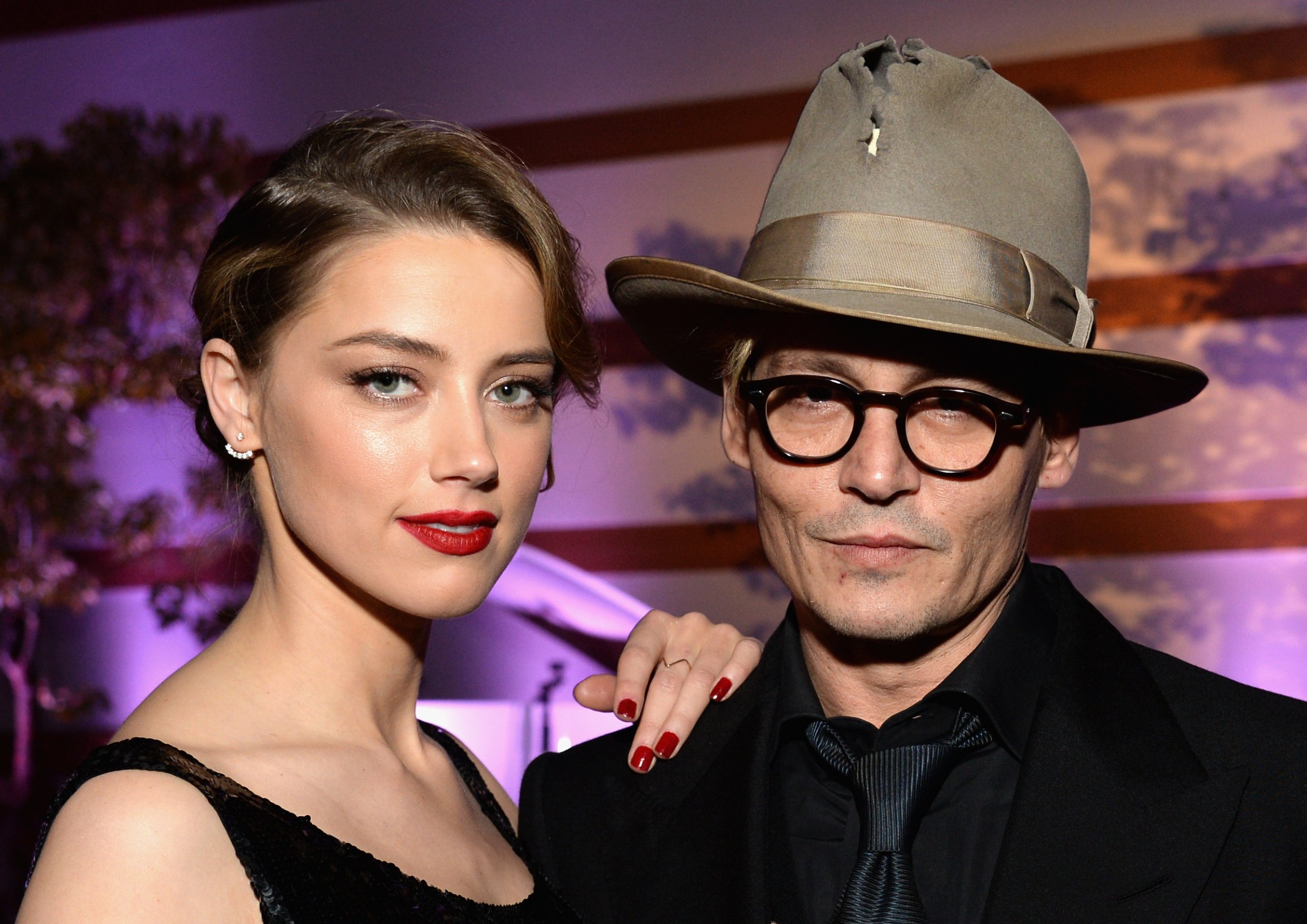 Johnny Depp confirmed late Thursday he is to divorce his wife of 15 months, Amber Heard.
Through a representative, the actor said he hopes the dissolution of the marriage will be "resolved quickly."
"Given the brevity of this marriage and the most recent and tragic loss of his mother, Johnny will not respond to any of the salacious false stories, gossip, misinformation and lies about his personal life," a spokesperson told Us Weekly. "Hopefully, the dissolution of this short marriage will be resolved quickly."
It is unclear what lies and misinformation Depp's spokesperson is referring to, but celebrity gossip website TMZ speculated Thursday that Heard had clashed with the Pirates of the Caribbean actor's family, including his mother Betty Sue Palmer, who died just three days before Heard, 30, filed for divorce in Los Angeles Superior Court citing "irreconcilable differences."
Heard met Depp, 52, on the set of 2011's The Rum Diary. The married in February 2015 but had no children together.
On Wednesday, TMZ reported the couple did not have a prenuptial agreement in place, which means that, under California law, Heard could be entitled to as much as half of Depp's earnings acquired during their marriage. That includes the hefty multi-million dollar fee he is likely to have been paid on the fifth instalment in Disney's Pirates franchise, filmed in 2015.
Heard is reportedly seeking spousal support, but attorneys for Depp have called on a judge to reject her request.
The actors made headlines in 2015 when it emerged Heard had illegally imported their pet dogs, Pistol and Boo, into Australia without declaring them to immigration. In April, charges against Heard were dropped in exchange for her and Depp appearing in a now infamous apology video.