Amber Heard 'Wrongfully Accused' of Domestic Violence, Says Ex-Girlfriend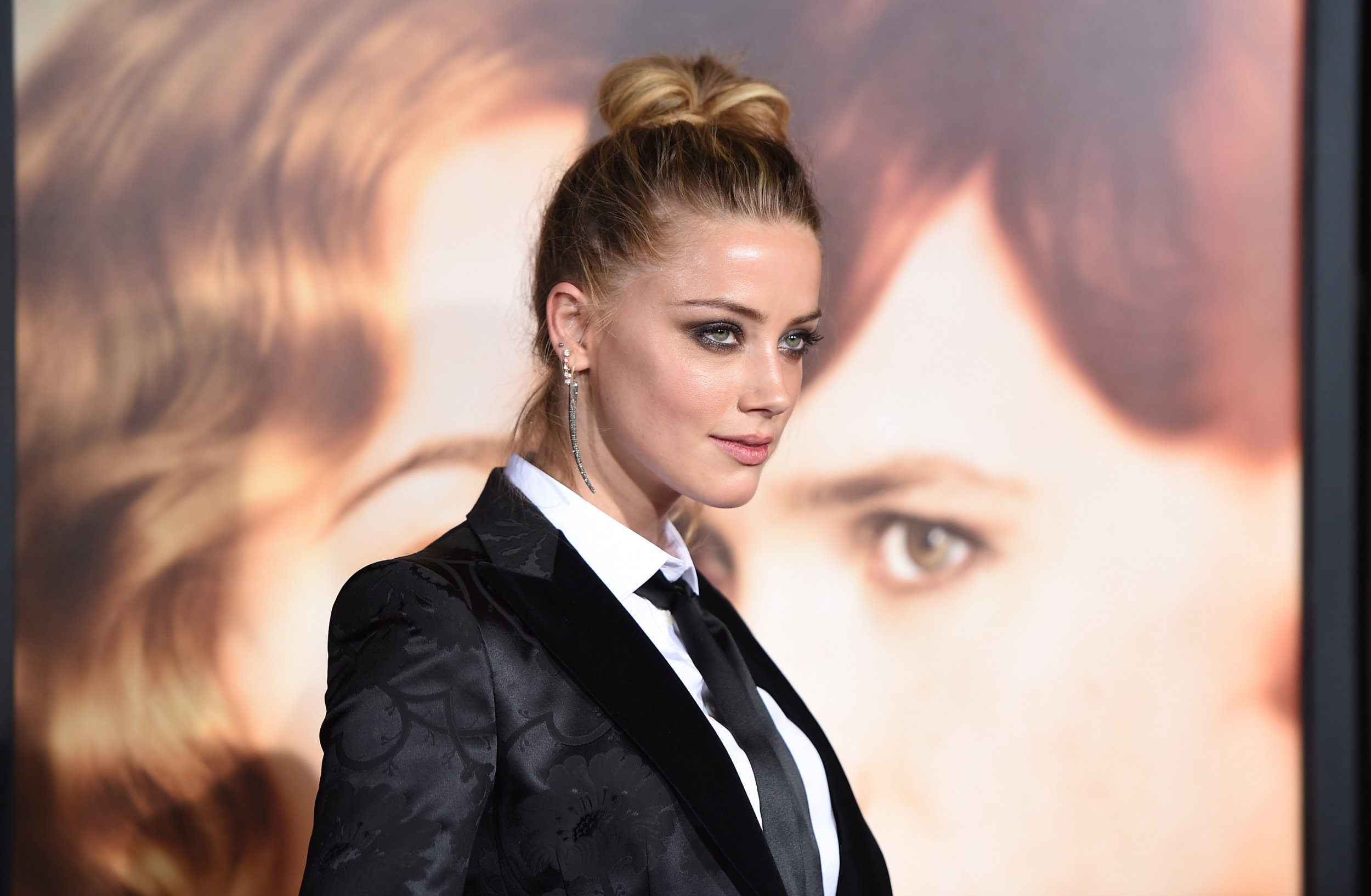 Amber Heard's ex-girlfriend Tasya van Ree has come to her defence after a report Tuesday claimed the actor—who is divorcing husband Johnny Depp amid allegations of abuse—herself had been violent to her former partner.
TMZ said the purported incident between Heard and van Ree took place at an airport in September 2009 and Heard was "arrested and booked for misdemeanor domestic violence." The case against the Magic Mike XXL star didn't go ahead, however, and she was reportedly let go with a warning.
In a statement, van Ree said: "In 2009, Amber was wrongfully accused for an incident that was misinterpreted and over-sensationalized by two individuals in a power position. I recount hints of misogynistic attitudes toward us which later appeared to be homophobic when they found out we were domestic partners and not just 'friends.' Charges were quickly dropped and she was released moments later.
"It's disheartening that Amber's integrity and story are being questioned yet again. Amber is a brilliant, honest and beautiful woman and I have the utmost respect for her. We shared five wonderful years together and remain close to this day."
Heard filed for divorce from Hollywood icon Depp on May 23 after just 15 months of marriage. In a court filing on May 28, she claimed the actor had been violent towards her on the evening on May 21 and hurled an iPhone at her head. Depp has denied the allegations.
On Tuesday, Heard's friend iO Tillett Wright also backed the star amid doubts about her injuries at the hands of Depp. Tillett Wright said she was on the phone with Heard when the May 21 altercation took place and the actor screamed for her to call 911.
Heard was granted a restraining order against Depp on May 27, but a judge denied her request for $50,000 a month in spousal support pending a full outline of Depp's finances.