Amber Heard Officially Files Appeal Against Johnny Depp in Defamation Case
Amber Heard officially filed a motion on Thursday to appeal the defamation trial ruling she lost to ex-husband Johnny Depp.
After the weekslong, high-profile trial in which Depp sued Heard for $50 million for defamation following an op-ed she wrote in 2018 alleging to be a victim of domestic violence, a seven-person civil jury reached a verdict on June 1 primarily in Depp's favor. While Heard scored a partial win in the case, the jury awarded Depp a total of $8.35 million after Judge Penney Azcarate lowered the punitive award and figured in the $2 million awarded to Heard for her countersuit for nuisance.
It wasn't long after the official ruling that Heard stated her plans to appeal, which had been met with criticism from legal experts who claimed that any motion filed in an appellate court would cost her more than the $8.35 million she already owes.
Still, on Thursday, the official motion was submitted to the Virginia Court of Appeals.
"We believe the court made errors that prevented a just and fair verdict consistent with the First Amendment. We are therefore appealing the verdict. While we realize today's filing will ignite the Twitter bonfires, there are steps we need to take to ensure both fairness and justice," a spokesperson for Heard said on Thursday.
A spokesperson for Depp responded to the motion, telling Newsweek, "The jury listened to the extensive evidence presented during the six-week trial and came to a clear and unanimous verdict that the defendant herself defamed Mr. Depp in multiple instances. We remain confident in our case and that this verdict will stand."
Attorney Mark Litwak, founder of Mark Litwak & Associates, told Newsweek in an earlier report that the Aquaman actress will need to prove that the judge made "a serious error that made the trial unfair to her" as part of a possible appeal.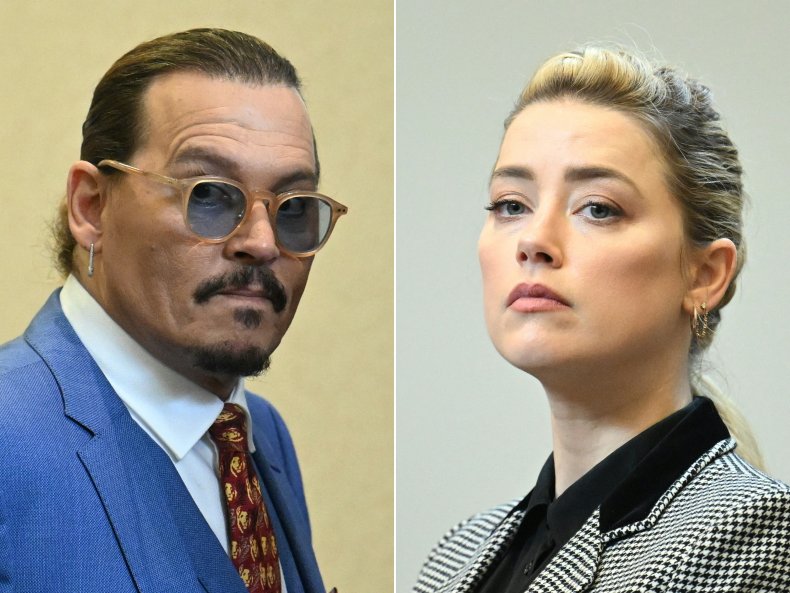 Heard has already attempted to request a retrial on the basis that the original trial was illegitimate, citing several different reasons, including an allegation that one juror had committed fraud. All claims, including the issues with the juror, were ruled insufficient by Judge Azcarate, and the retrial request was denied.
Despite the drama that ensued in the six-week trial, the settlement between the two actors won't come until after the appeal now, according to experts. Depp's attorneys have previously stated that Depp could waive the settlement completely if Heard foregoes the appeal, but Heard has stood strong in her fight.
In a statement several weeks ago, a spokesperson for Heard said that "you don't ask for a pardon if you are innocent. And, you don't decline to appeal if you know you are right."