'American Horror Stories' Episode 4 Cast: Who Stars in "The Naughty List"?
American Horror Stories continues to air weekly on Hulu, with the most recent episode being "The Naughty List," a Christmas-in-July slasher story featuring the perfect casting of Danny Trejo as a murderous mall Santa.
The rest of the AHS cast, meanwhile, features plenty of familiar faces from previous shows by the series creator Ryan Murphy, including a former star of American Horror Story proper. Here's who stars in the latest episode
Meet the Cast of '

American Horror Stories'

Episode 4
Kevin McHale - Barry
Who is Barry: A young influencer who provides tech and filming expertise at the Bro House, a hype house for male social media stars.
Who plays him: Kevin McHale, best known for playing Artie Abrams in 100-plus episodes of Ryan Murphy's non-AHS show Glee.
Speaking to E!, he said his influencer character is not based on anyone specific: "There wasn't one TikToker in particular. It was just sort of watching a lot of those Sway House and this house and that house guys, and spending time watching the YouTube videos, how they interact with each other, what they do—or what they show the world that they do."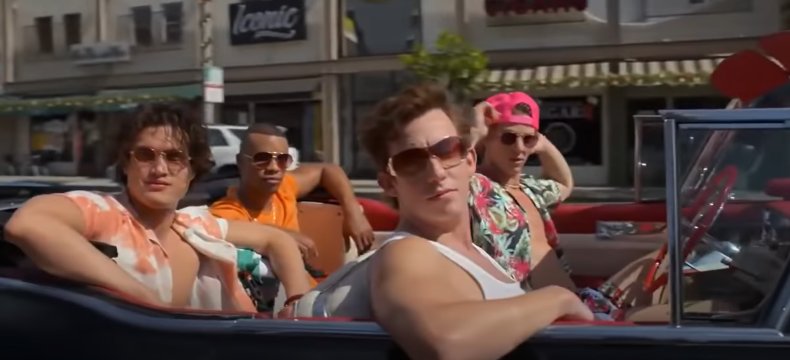 Nico Greetham - Zinn
Who is Zinn: The leader of the Bro House who is willing to do whatever it takes to be famous—including convincing his friends to film a man jumping off a bridge.
Who plays him: Nico Greetham, a former Power Ranger who entered the Murphy-verse when he starred in The Prom and a 2015 episode of Glee.
Dyllón Burnside - James
Who is James: A new member of the Bro House joining up after finding fame via his YouTube videos filmed in his native Florida.
Who plays him: Dyllón Burnside, whose last role was in the Murphy show Pose, where he played the dancer Ricky.
Charles Melton - Wyatt
Who is Wyatt: Another Bro House member who serves to surf and drink, and who considers himself the brains of the operation.
Who plays him: Charles Melton, best known as the teenage heavy Reggie Mantle on Riverdale. His other roles include Bad Boys for Life and, of course, a Murphy show—He played Mr. Wu in American Horror Story: Hotel.
Taneka Johnson - Detective Gibbs
Who is Detective Gibbs: A police detective working with the influencers after a serial killer appears in one of their prank videos.
Who plays her: Taneka Johnson, whose bigger role came in early '00s drama Any Day Now. Other roles include bit parts in This Is Us, NCIS: New Orleans and ER.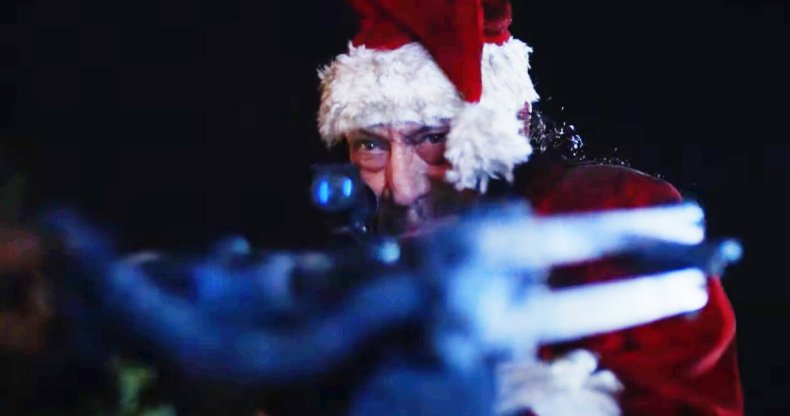 Danny Trejo - Santa
Who is Santa: A mall Santa-turned-serial killer who pledges revenge on the boys of Bro House after one of their pranks goes very wrong.
Who plays him: Danny Trejo, who has over 400 credits on IMDb. Among his best known are the Spy Kids movies, From Dusk Till Dawn and Heat.
American Horror Stories airs Thursdays on Hulu.