'American Horror Stories' Season 2: Release Date, Cast, Trailer, and Plot
The spin-off to Ryan Murphy and Brad Falchuk's modern horror classic American Horror Story is back with a slew of new terrifying tales.
It might be the summer but viewers are set to be chilled to the bone by the show, which focuses on telling a new scary story each week.
Here is everything you need to know about the program.
When is American Horror Stories Season 2 Out?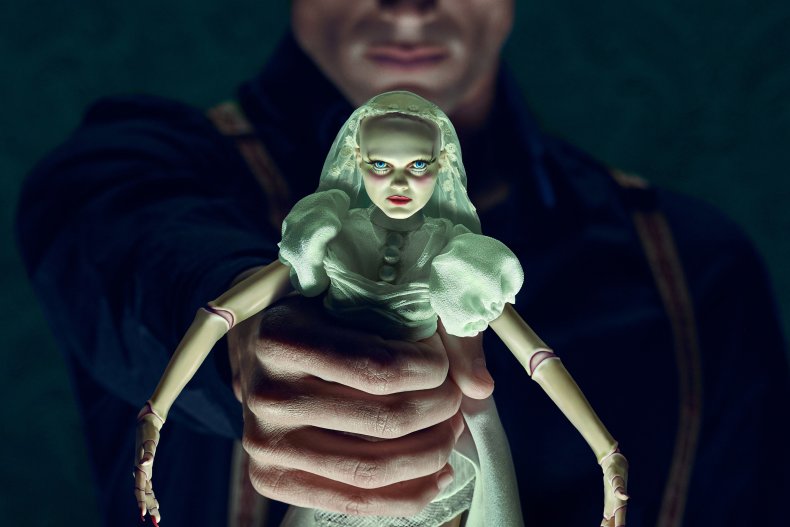 American Horror Stories Season 2 will be released on FX on Hulu on a weekly basis, with the show premiering on Thursday.
As the show is an anthology series each episode is expected to focus on a new story, though the first season had a double-bill premiere that linked it back to American Horror Story Season 1.
The second season of American Horror Stories is set to have eight episodes in total, one more than the previous season.
What is American Horror Stories Season 2 About?
Very little has been revealed about American Horror Stories Season 2, particularly when it comes to the show's plot.
As is usual for the horror franchise, the plot for each new story has been shrouded in mystery so that viewers can be surprised by what's in store for them until they sit down on the sofa to watch it (with or without a pillow in front of their face to hide from the horrors).
What is known is the titles of the episodes: "Dollhouse", "Necro", "Aura", "Drive", "Bloody Mary", "Facelift", "Milkmaids", and "Lake."
Who Will Star in American Horror Stories Season 2?
The American Horror Story franchise is known for using the same actors each season and the second season of American Horror Stories is much the same.
AHS alum appearing in the anthology series includes Denis O'Hare, Cody Fern, Gabourey Sidibe, Max Greenfield, Nico Greetham.
O'Hare has appeared in six seasons of American Horror Story, while Fern made his debut in the franchise in the eighth season, Greenfield appeared in Season 5, while Greenfield appeared in both American Horror Stories and American Horror Story Season 10 in 2021.
Newcomers to the franchise include Bella Thorne, Alicia Silverstone, Dominique Jackson, Judith Light and Quvenzhané Wallis. More cast members are expected to appear in the show.
Is There a Trailer for American Horror Stories Season 2?
Yes, a trailer for American Horror Stories was released on July 13, just over a week before the show's debut.
The episode, in true American Horror Story fashion, gives away the barest of details about the new episodes, instead teasing the horrors in store for fans.
American Horror Stories Season 2 premieres on Thursday, July 21 on FX on Hulu, and it will air on a weekly basis.