'American Horror Story' Season 11: Which Series Veterans Are Returning?
American Horror Story has long featured many of the same actors each season, but in different roles, and the show's forthcoming 11th season is no exception.
While very little is known about the horror anthology's newest season, there has been some news on the cast that fans are sure to be excited about.
Here is everything you need to know.
Which 'American Horror Story' Series Veterans Are Returning for Season 11?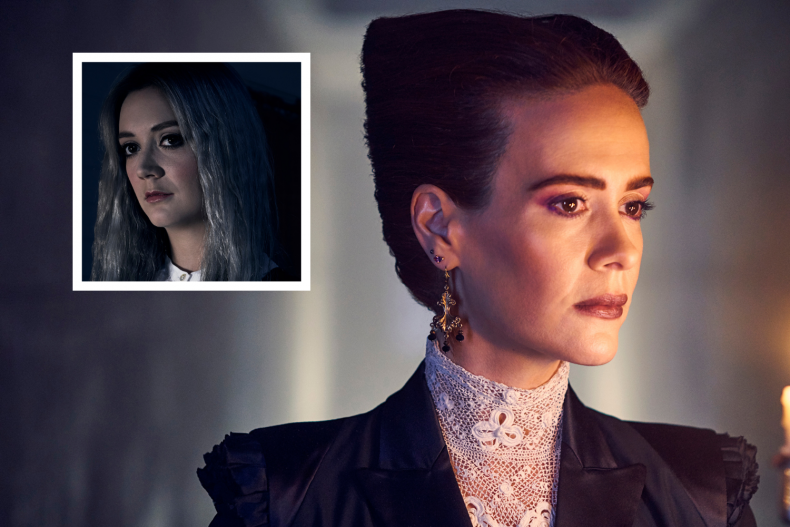 As has been the case for most seasons of American Horror Story, the FX show is shrouded in mystery by co-creators Ryan Murphy and Brad Falchuk's design.
Often fans of the AHS franchise don't know what to expect until the show premieres, for example ahead of Season 10 viewers only knew that the show would be split into two with a focus on supernatural creatures and aliens.
Season 11 is much the same as those working on the show haven't yet revealed anything about it, and fans only know that it will be released in the fall.
However, on Wednesday, August 10, Deadline reported on the cast for the new season, claiming that several stars would be returning to the show.
The publication reported that Zachary Quinto, Billie Lourd, Isaac Powell and Patti LuPone are among the previous AHS cast members who are returning.
Quinto appeared in the show's first two seasons, and his most memorable performance was as deranged doctor Oliver Thredson in American Horror Story's second season, titled Asylum.
Lourd debuted in the AHS franchise in Season 7, named Cult, and she went on to appear in the next three seasons, titled Apocalypse, 1984 and Double Feature.
Powell appeared in 2021's Double Feature, while LuPone made an appearance in Season 3, titled Coven, as nosey neighbor Joan Ramsey.
Other cast members said to be appearing in the new season include Sandra Bernhard, Joe Mantello and Charlie Carver.
Newsweek has contacted American Horror Story representatives at FX for further comment.
One thing that seems likely, though, is that Sarah Paulson won't appear in Season 11 because, after appearing in nine of the 10 AHS seasons, the actor hinted that her time on the show may be done.
Asked on Watch What Happens Live whether she would be back, Paulson said, "I don't know. It's the first time in about 3 years where I don't know. I think this is my last season of Horror Story, probably. I mean, I don't know. Every time he comes to me with some whack-a-doodle-stoodle character I tend to be like, 'Yes! Let's do it!' But I don't know. This is the first time so, we'll see."
No Release Date Yet
FX Chairman John Landgraf confirmed the new season's release date on August 2, during his executive session at the Television Critics Association's summer press tour.
Landgraf explained that the new season of American Horror Story would premiere in the fall, with a specific release date expected to be revealed later this year.
Currently the franchise's spin-off American Horror Stories second season is airing, and it's likely that more information on AHS Season 11 will be revealed after this show comes to its conclusion on September 8.
American Horror Stories Season 2 airs Thursdays on FX on Hulu, and American Horror Story Season 11 is slated to be released in the fall.